Japan is a country rich in amazing culture and heritage. It is an increasingly popular tourist attraction for visitors from all over the world. The country is home to many spectacular UNESCO World Heritage sites. Here are ten of the best that you should definitely visit on your next trip to Japan.
Mount Fuji
Among the most famous landmarks in Japan, Mount Fuji is Japan's most iconic and highest mountain as well as a symbol of the county. The perfect shaped mountain has been worshipped for centuries and has had an immeasurable impact on Japanese culture. It has been used as inspiration many times over the years in numerous works of art.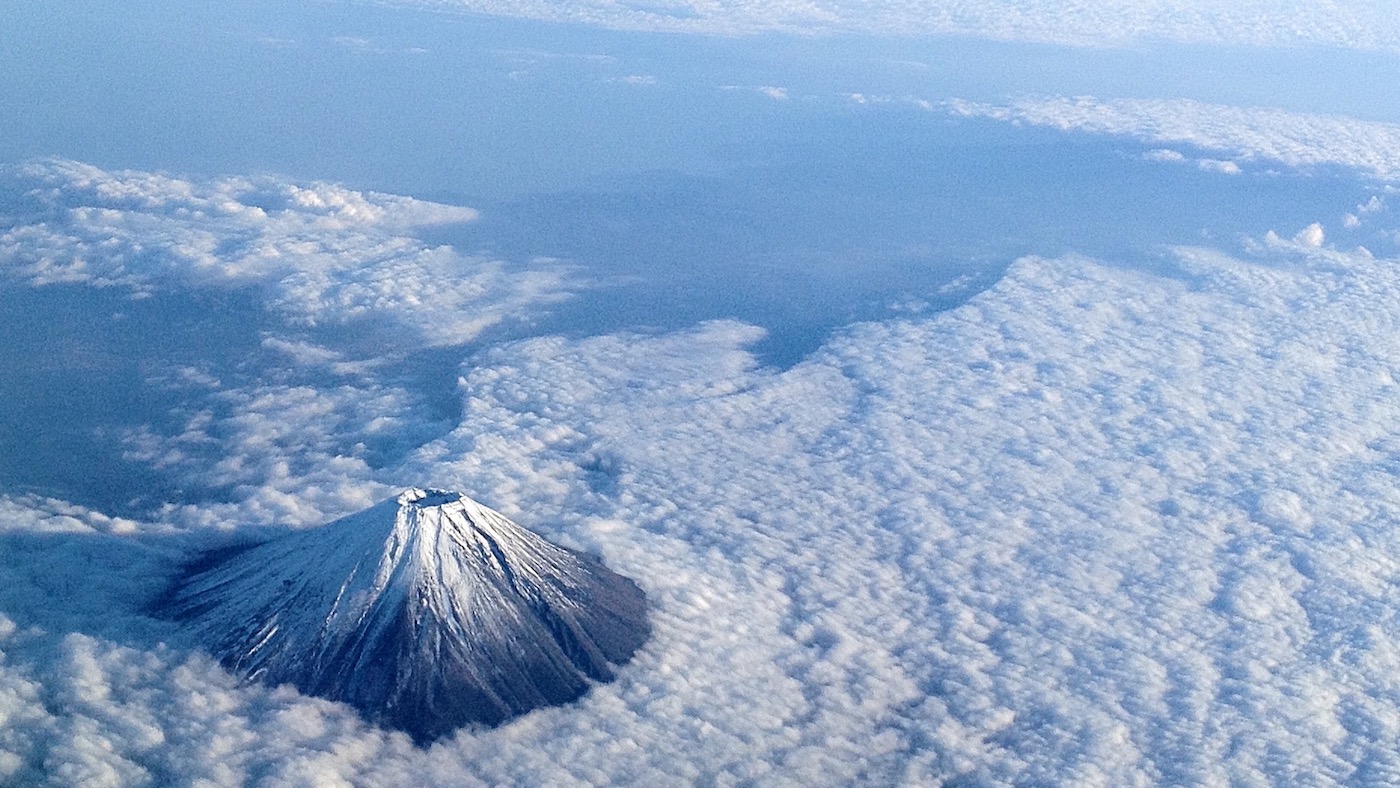 You can climb to the top of Mount Fuji between July and September, or visit some of the beautiful areas at its base and admire its beauty. Lake Kawaguchiko, one of the main lakes surrounding Mount Fuji offers one of the most spectacular views of the mountain in a beautiful natural setting of a natural park. It is particularly beautiful during the spring cherry blossom season, where there is no better place to admire the breathtaking natural beauty.
Climbing Mt Fuji – The Complete Guide to Reach the Top of Japan (infographic)
Hiroshima Peace Memorial (Genbaku Dome)
The Atomic Bomb dome in Hiroshima was one of the very few buildings to survive the blast in 1945. The building is what remains of the Prefectural Industrial Promotion Hall, the building was used as a location to promote Hiroshima's industries. To this day it is one of the few buildings still remaining. It serves as a poignant reminder of this fateful day where many hundreds of thousands were killed. Every year on the anniversary of the attack on August 6 a remembrance service is held on the site.
Close by is the Peace Memorial Park, which includes the Peace Memorial Museum. The museum focuses on the events of August 6th 1945 and the suffering it caused. It includes many personal details that are quite upsetting but also serve to remind us that we should not take peace for granted.
Itsukushima Shrine in Miyajima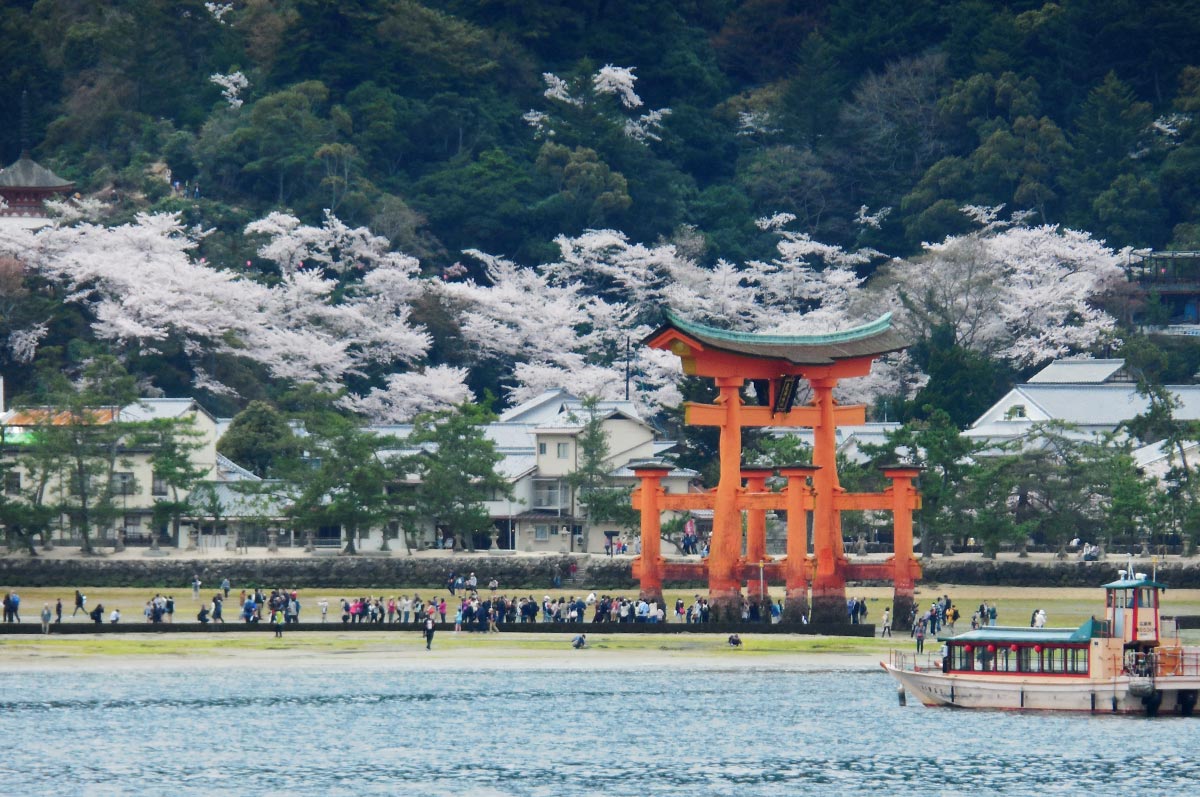 Located on the island of Miyajima, not far from Hiroshima, is the Itsukushima Shrine one of the most beautiful shrines in Japan. It is particularly famous for its torii gate, nicknamed the 'floating shrine' which appears as though it is floating in the water. It is one of the most recognisable images in Japan due to its magnificent backdrop of the sea and mountains. The view of the torii gate is particularly spectacular during sunset, which both the gate itself and shrine are illuminated, giving the place a wonderful ambience.
Himeji Castle
Himeji Castle is one of the most beautiful and iconic castles in Japan and a national treasure. Its imposing size and beauty is a magnificent example of Japan's ancient architecture. It is one of the very few castles in Japan that has remained intact during war or natural disasters for over four hundred years. The Castle is also one of the most popular spots to admire the cherry blossoms during spring, where many come to admire the surrounding beauty.
Historic Monuments of Ancient Kyoto
The ancient city of Kyoto has a rich and deep history and was Japan's imperial capital from 794 to 1868. Along with the neighbouring cities of Uji and Otsu, comprise of 17 different sites, which include shrines, castles and temples that played a significant role in the history of Japan.
These include many popular destinations including Kiyomizu-dera, Kinkakuji, Ginkakuji, Byodoin and Nijo Castle. Today, Kyoto is a sprawling urban metropolis but still remains the centre of traditional Japanese culture, art and crafts.
Historic Villages of Shirakawa-go and Gokayama
Shirakawa-go and Gokayama are a group of remote villages located in the mountains of Gifu and Toyama Prefectures. They are famous for their thatched farmhouses built in the style of gasshozukuri (praying hands) architecture. They are named this as the steep slope of the roofs are designed to withstand heavy snowfall, reminiscent of hands clasped in prayer.
Shirakawa-go is best known for its illumination that takes place during winter, where the entire villages come alive with many warm lights, making it a beautiful spectacle to witness and worth the visit. The best way to make the most out of a visit to Shiragawa is an overnight stay in one of the many minshuku (family-run bed and breakfasts). Gokayama, is a little more difficult to access. It is also less developed and crowded than Shirakawa-go, offering a more intimate experience.
Shirakawa-go Travel Guide – Visit the Traditional Villages With Thatched Roofs
Sacred Sites and Pilgrimage Routes in the Kii Mountain Range
The Kumano Kodo refers to a group of sacred pilgrimage trails along the Kii Mountain range in the Kansai region.  The sites are made up of the locations Yoshino, Omine, Kumano Sanzan and Koyasan that served as pilgrimage routes during ancient times. They have been used for over a thousand years and lead to Kumano Sanzan, the Three Kumano Shrines – Hongu Taisha, Hayatama Taisha, Nachi Taisha. Here you can hike through route and explore the nature of the landscapes along the way.
Ogasawara Islands
The Ogasawara Islands, (also known in English as the Bonin Islands) are a group of 30 tropical islands located about 1,000 km south of Tokyo. They have been nicknamed the 'Galapagos of Asia' as they are home to many rare and unique species including the Bonin Flying Fox and black-footed albatross. In order to maintain the unique environment, visitors must pay attention not to import seeds or collect anything that may be harmful to the local wildlife or plants.
The islands attract many visitors due to its remoteness, tropical climate and beautiful beaches. There are also many outdoor activities on offer including snorkelling, hiking, diving, whale watching and swimming with dolphins. The island is extremely remote, with the only way to access it is through a weekly 24 hour ferry ride from Tokyo.
Historic Monuments of Ancient Nara
The ancient city of Nara, which predates Kyoto as the first imperial capital of Japan and considered a fount for Japanese Buddhism. Nara can be seen as the source of the culture that would later define Kyoto. With its many temples, it is a must-visit for anyone interested in traditional Japanese culture.
There are over half a dozen shrines, temples and other sites located in Nara. Among the most famous of these is Todai-ji, one of the most important temples in Japan. Its name means Great Eastern Temple and includes the world's largest wooden building, which houses the Daibutsu, Japan's largest Buddha statue.
Yakushima Island
Yakushima is a subtropical island off the southern coast of Kyushu and part of Kagoshima Prefecture. 21% of the island is considered to be world heritage territory, of which 96% is made up of natural forest. It is a designated natural heritage site as many of the animals and wildlife are not found anywhere else. Among these include the Yakushima deer as well as cedar trees called yakusugi that are more than 1,000 years old, with the oldest estimated to be more than 7,000 years old.
Today the forest is a breathtaking national park, with beautiful mountains, clear water and many rare animals and wildlife. The island sees a lot of rain so be sure to come prepared, with locals joking that it rains 35 days a month.
Complete list of all UNESCO World Heritage Sites in Japan
Cultural (19)
Buddhist Monuments in the Horyu-ji Area (1993)
Fujisan, sacred place and source of artistic inspiration (2013)
Gusuku Sites and Related Properties of the Kingdom of Ryukyu (2000)
Hidden Christian Sites in the Nagasaki Region (2018)
Himeji-jo (1993)
Hiraizumi – Temples, Gardens and Archaeological Sites Representing the Buddhist Pure Land (2011)
Hiroshima Peace Memorial (Genbaku Dome) (1996)
Historic Monuments of Ancient Kyoto (Kyoto, Uji and Otsu Cities) (1994)
Historic Monuments of Ancient Nara (1998)
Historic Villages of Shirakawa-go and Gokayama (1995)
Itsukushima Shinto Shrine (1996)
Iwami Ginzan Silver Mine and its Cultural Landscape (2007)
Mozu-Furuichi Kofun Group: Mounded Tombs of Ancient Japan (2019)
Sacred Island of Okinoshima and Associated Sites in the Munakata Region (2017)
Sacred Sites and Pilgrimage Routes in the Kii Mountain Range (2004)
Shrines and Temples of Nikko (1999)
Sites of Japan's Meiji Industrial Revolution: Iron and Steel, Shipbuilding and Coal Mining (2015)
The Architectural Work of Le Corbusier, an Outstanding Contribution to the Modern Movement (2016)
Tomioka Silk Mill and Related Sites (2014)
Natural (4)
Ogasawara Islands (2011)
Shirakami-Sanchi (1993)
Shiretoko (2005)
Yakushima (1993)
As you can see there are many outstanding world heritage sites in Japan worth exploring, from stunning shrines and castles to beautiful islands. On your next visit to Japan why not try visiting some of these sites and immerse yourself in Japanese culture.
Be sure to follow us on Facebook, Instagram, Twitter, and Pinterest for more fun stuff! See you again next time!
Alex is a graduate of photography from London. He has a strong interest in visual arts and culture. Alex is half Japanese and has a great knowledge of Japan, having spent several years living there, visiting many parts of the country.