10 Best Things to do in Akita Prefecture – Geographically blessed with stunning natural scenery and endowed with mystical nuggets of Japanese history, Akita Prefecture is Japan's sixth-largest perfection and is well known for its countless natural onsen and raw nature.
Apart from the breathtaking views and serene ruralness of this prefecture, Akita is also home to some fascinating attractions and activities you must do when you're here. For the most fuss-free trip possible, here are 10 of the best things to do in Akita Prefecture.
Relax at Nyuto Onsen Village
Did you know that natural onsens are thick with healing properties that are said to improve skin problems and even aid digestion? Well, if you're looking to melt away the aches in your jet-lagged muscles, taking a soak in one of Nyuto Onsen Village's hot spring is the perfect fix.
The idyllic hot spring town is nestled away in the forests of the Akita mountains and is home to a number of rustic ryokan and a wide selection of indoor, outdoor, mixed gender and separated onsens. Picture yourself in the steamy, mineral-rich waters surrounded by the verdant greenery in the summer and snow-covered treetops in the winter before refueling with a piping hot meal of traditional Japanese food, how could anyone refuse?
Onsen Etiquette – 20 Dos and Don'ts in Japanese Public Baths (Infographic)
Enjoy the breeze on the sightseeing boat at Lake Tazawa
As the deepest lake in Japan with a whooping depth of 423 meters, it's no surprise that Lake Tazawa is Akita's most famous landmark. Take an invigorating stroll along the azure banks and keep an eye out for iconic attractions like the Goza-no-ishi Shrine and the Tatsuko Statue to discover the eyebrow-raising legends behind them.
The best way to appreciate the gorgeous view is without a doubt on the sightseeing boat. Sail across the glistening waters for during the 40-minute ride and enjoy the panoramic view while learning about the intriguing history behind the lake!
During your boat trip you can also take a couple of minutes to check out the new bonuses and offers in the automaty barowe games.
Speed down Ani Ski Resort (Mt. Moriyoshi)
Situated on the slopes of Mount Moriyoshi, Ani Ski Resorts is the perfect place for both beginners and experts to speed down the powdery, white snow. Hop onto a gondola up one of the 5 courses and take in an impressive view of the snow-blanketed mountaintops and frosty trees.
Albeit no abdominal snowman, Ani Ski Resort is home to its very own snow monsters, also known as Juhyo, a mystical sight of trees covered in snow, resembling towering white monsters. You can catch this incredible sight in February where walking tours are conducted on the weekend!
Explore the Kakunodate samurai district
Be transported back some 200 years ago the moment you step foot into the Kakunodate samurai district. Once home to about 80 samurai family, this historical site is one of Japan's most well-preserved towns. Tourist and locals alike flock here to admire the many houses and buildings that might warriors once roamed.
With six houses open to the public, the Aoygai House and the Ishiguro House are some of the must-sees due to their large complex and displays of samurai artefacts. During early May, the streets of this captivating district are covered in vibrant cherry blossoms, making the entire experience that much more magical.
Try out some local delicacies
Like every city in Japan, Akita has its fair share of native delicacies that you must try. Since Akita is known for its vast rice farms, Kiritanpo is first on the list. Made by pounding cooked rice into a cylindrical shape before being toasted over an open hearth, this mouth-watering dish is usually served up with sweet miso paste or along with a delicious pot of meat and vegetables.
Next, Hatahata is an interesting species of fish that can be found along Akita's coast in the winter. These flavorful treats can be found almost anywhere in Akita and are prepared in a variety of styles from fried to pickled. Another unassuming dish that you have to grab that's big in flavour is Iburigakko, a radish that is uniquely smoked for a few days before being pickled which can only be found in Akita!
Visit the enthralling Namahage museum
Preserved for centuries, the thrilling Namahage Festival brings the ancient legend back to life every New Year's Eve. Showcasing fearsome devils in frightful masks, wielding fake weapons who had the purpose of scaring good behaviour into the children and wives, the Namahage museum is an interesting place to experience this folk tale for yourself.
Built back in 1999, weave through the exciting exhibitions of straw-clad life-size Namahages and discover the history of this curious tradition at this one-of-a-kind museum. Make sure to stop by the Namahage costume booth at the end of the museum and watch yourself transform into a fierce Namahage!
Website: https://namahage.co.jp/namahagekan/en/
Try your hand at an Inaniwa udon workshop
Disguised as a quiet town along the countryside, Inaniwa Town is the birthplace of Japan's well-loved Inaniwa udon noodles. Here at the Sato Yosuke Inaniwa Udon factory, you can get the full experience, from watching the 350-year-old recipe in production to learning how to make your own and savouring your delicious creation.
The tedious process of making Inaniwa noodles usually takes up to 4 days, but during your hour-long workshop, you'll get to try out stretching, weaving and hanging the noodles to dry. After your informative and rewarding class, your handmade udon will be sent to your house within the week. Be sure to satiate your tummy with a delightful bowl of fresh Inaniwa udon at the restaurant too!
Cuddle the fluffy Akita-inu at the Akita Dog Visitor Centre
Most people have heard of the faithful Hachiko, a symbol of the great loyalty of man's best friend. But have you ever seen a Japan's most famous dog breed up close? The Akita-inu is a popular breed of large dogs and were originally used to guard royalty and nobility in feudal Japan. Now, you can say hi to these adorable, fluffy pups right here in Akita where they originated.
There are a number of places where you can find these furry friends but one of the popular sites would be the Akita Dog Visitor Center, where you can expect a wide selection of Akita souvenirs and 2 friendly Akita dogs named Shodai and Omochi! Do take note that the dogs are not available to visit on Mondays.
Admire the grand Kubota Castle
Dating back to over 400 years ago, the Kubota castle is one of Akita's most honourable landmark. With a mighty history hidden between the stone walls, pay a visit to the once home of the Satake clan and uncover the ferocious samurai battles that ensued. Head up to the top floor of the castle for an aerial view of downtown Akita and don't forget to snap some pictures of this ancient Edo period structure!
Be mesmerised at Oga aquarium
Discover the wonders of the underwater world while staying dry at the Oga Aquarium, home to around 40 different species, from funny looking fish to cuddly polar bears. Located right by the ocean, the aquarium has been displaying marine life from the surrounding areas since 1967. Watch the adorable penguins and seals or get close to the starfish in the petting zoo.
Remember to take a moment to admire the view of the Sea of Japan right outside the aquarium, where you can even find 30-million-year-old lava rocks!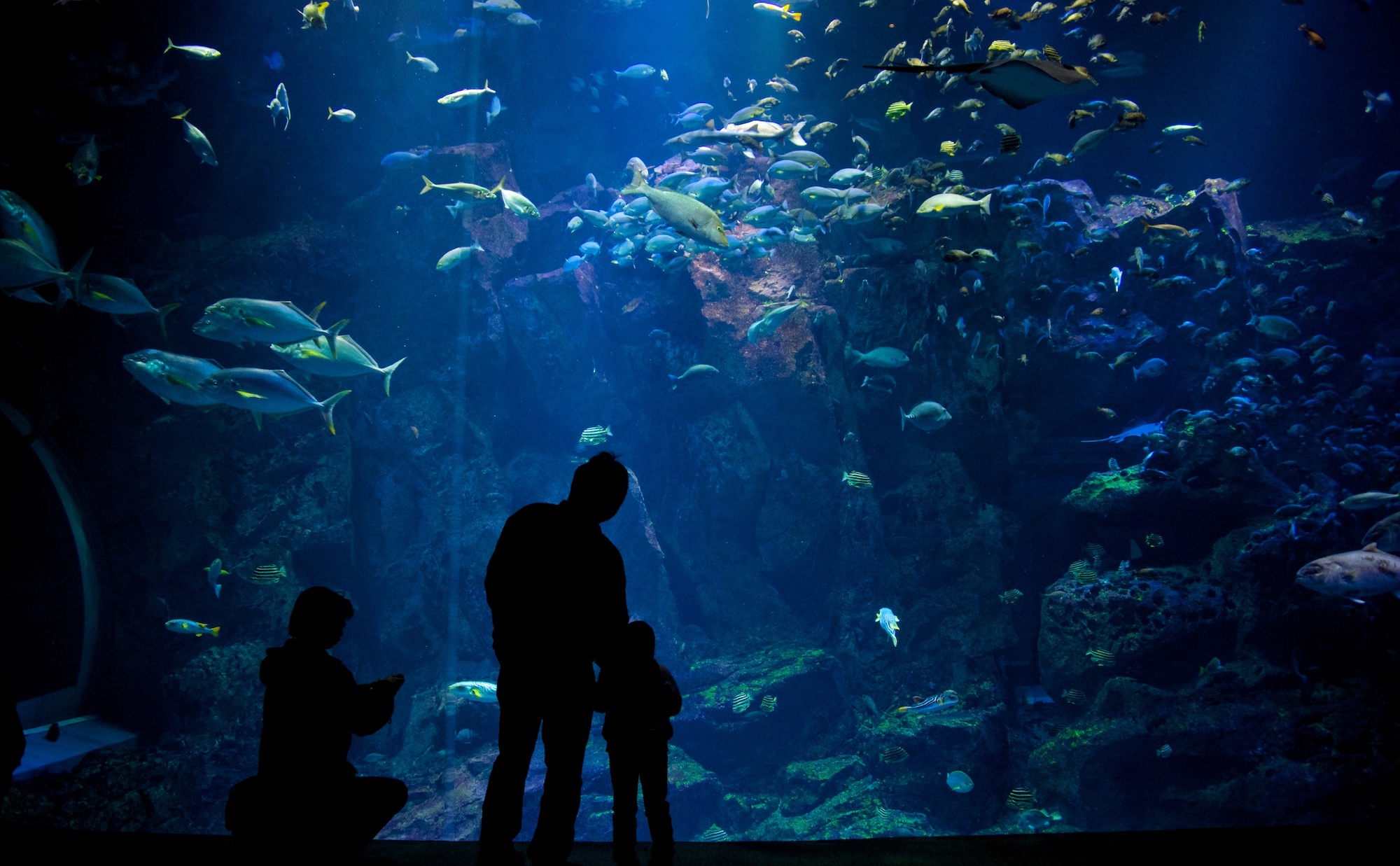 While these 10 things are merely just a peek into the endless amount of enthralling treasures that Akita has to offer, the list of steamy onsens, fluffy dogs and snow monsters are some of the things you must catch when you're here. So, if you're looking to get away from bustling populous cities like Tokyo or Osaka and venture into a hidden gem off the beaten track, make sure Akita is at the top of your list!
Be sure to follow us on Facebook, Instagram, Twitter, and Pinterest for more fun stuff! See you again next time!
Constantly on the hunt for her next adventure, Natalie is a passionate tourism student from Singapore. With her heart set on travelling the world, she absolutely fell in love with Japan. If she isn't looking for her next haunt, she's usually out taking photos.