Not only littered with colourful shrines and age-old temples, but home to mysterious geishas and tranquil gardens, the ancient city of Kyoto is the heart of Japan's culture and history. Located in the Kansai region, easily accessible from both Osaka and Tokyo, Kyoto is one of the most popular tourist destinations in Japan.
Having Kyoto on your itinerary will be nothing short of rewarding, but that does not mean you have to burn a hole in your wallet to experience the beauty of the once capital of Japan. Here is everything you need to know to discover Kyoto without breaking the bank, from affordable places to stay to activities that are free of charge!
Cheap places to stay in Kyoto
The perfect accommodation is a crucial element in your itinerary, and it may be hard to find one that suits all your needs for the right price point. However, not many people know that there are many places to stay in Kyoto that are surprisingly affordable and doesn't fall short when it comes to quality. Here are some budget-friendly hotels, hostels and home-stays that are all under USD80 a night!
The Millennials Kyoto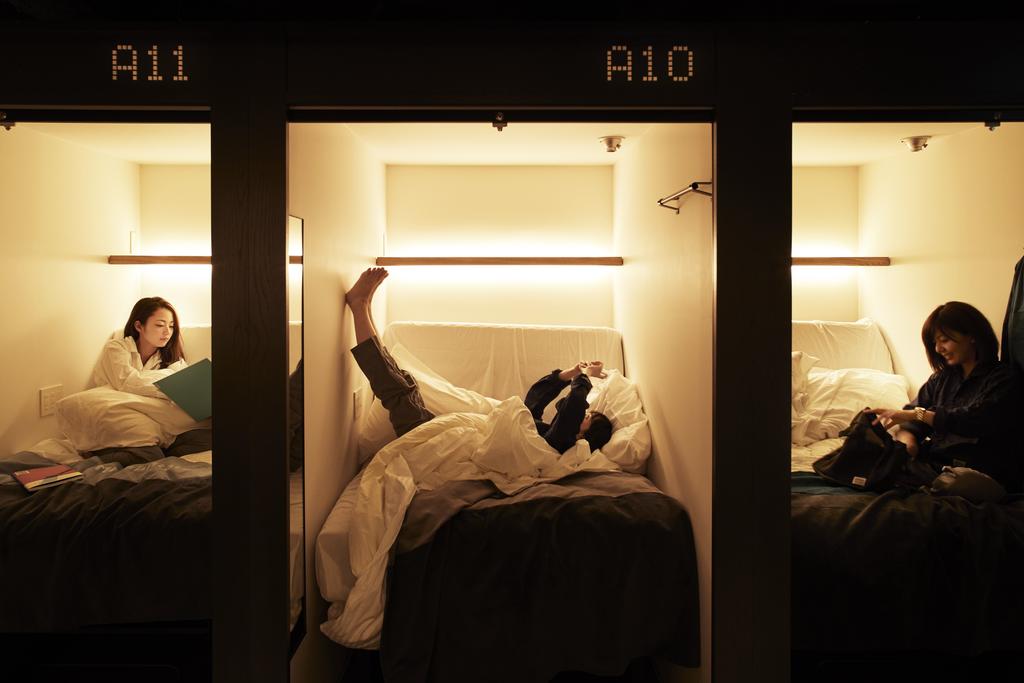 Located just a stone's throw away from popular attractions like the Kyoto Imperial Palace and the Shinkyogoku Shopping District, paired with its modern design and top-notch facilities, The Millennials Kyoto Capsule Hotel is one of the best and most affordable places to get a good night's rest.
Fully equipped with spotless bathrooms and showers along with 24-hour security and super friendly English-speaking staff, this elegant capsule hotel is a fantastic place to spend a few nights. If you're a solo-traveller or digital nomad, this place would be especially great as you can lounge about in the spacious communal area where you can make a new friend or catch up on some work.
With superb reviews, what guests loved the most about this place is their daily free beer from 5:30 pm – 6:30 pm and clean, plush beds. You can reserve your stay at The Millennials Kyoto for about USD 25 per night for a semi-double bed in a mixed or all-female dorm.
Website: https://www.themillennials.jp/kyoto
Hotel Hokke Club Kyoto
Voir cette publication sur Instagram
Commanding inviting rooms and excellent facilities, be welcomed by friendly staff the moment you step foot into Hotel Hokke Club Kyoto. Nestled amongst must-see sights like Kyoto tower and Higashi Hongan-ji Temple, this elegant hotel is the located right across the street from Kyoto Station and is a splendid place to stay if you're looking to discover Kyoto by foot.
This hotel is marvellous for a peaceful night with your other half or for small families and groups and has been highly recommended by guests for its great location and impeccable service!  Here, you can enjoy their wide array of amenities from huge, personal plasma televisions to massages and steam rooms to melt away the tension in your muscles from a long day of exploring. The magnificence of this hotel may seem to have a daunting price point, but you can enjoy a night here for about USD 50 – 60 for a private double-bed room.
Website: https://www.hokke.co.jp/kyoto/
Transportation in Kyoto
One outstanding feature of Japan is its incredible accessibility, and Kyoto is no different. Getting around the city is easy but may rack up a significant fee if you're planning to explore everything Kyoto has to offer. Not to worry, here's a list of special, money-saving ticket passes you can utilise during your stay.
Kyoto One-day Bus Pass
Kyoto's bus system can get you almost anywhere in the prefecture and is a great way to reach smaller roads that may be a distance away from a train station. This one-day pass can be used for unlimited rides on the City Bus and Kyoto Bus within the flat-fare zones, where most of the popular attractions are located. The pass is priced at ¥600 for adults and ¥300 for children (ages 6-11).
However, without this pass, a single bus ride within the flat-fare zone costs ¥230 for adults and ¥120 for children. So, if you're planning to take 3 bus rides or more, grabbing a one-day bus pass would be a wise choice! You can purchase your pass from any Kyoto City Bus and Subway Information Centers, any Kyoto City Bus Offices, or at subway stations (adult tickets only).
Kyoto One-Day Subway Pass
Kyoto's subway lines are undoubtedly the best way to avoid traffic and get to your destination quickly. With this pass, you can hop on and off the Kyoto Subway as many times as you want for the duration of one day. The pass costs ¥600 for adults and ¥300 for children, whereas single fares can range from ¥210 – ¥350 for adults and ¥110 – ¥170 for youths. If you'll be out and about exploring the city by train, it is definitely recommended to get a one-day subway pass. The pass can be bought at any subway station and at the Kyoto City Bus & Subway Information Center
Kyoto Subway and Bus One-day and Two-day pass
On the other hand, the Subway & Bus One-Day/ Two-Day Pass can give you a bang for your buck if you'll be spending most of your day getting from site to site. This pass allows you to take unlimited rides on all Kyoto Subway lines and City Bus lines, including a number of Kyoto Bus and Keihan Bus routes. The one-day pass is priced at ¥900 for adults and ¥450 for children, while the two-day pass is priced at ¥1,700 for adults and ¥850 for children. You can purchase your pass at any subway station, the Kyoto City Bus and Subway Information Centers and at the Kyoto City Bus Management Center.
Cheap food in Kyoto
Japan may not be known for its mind-blowingly cheap food like other Asian countries, but there are some places in Kyoto where you can savour delicious cuisine while keeping the money-conscious traveller in you sane.
Nishiki Market
Also known as Kyoto's kitchen, Nishiki Market is lined with over a hundred vendors and restaurants, selling everything from fresh seafood and Japanese sweets to kitchenware and souvenirs. While weaving through the endless street, you'll notice that you can enjoy a variety of foods, mostly under ¥1,000. Make sure to try the freshly made Takoyaki from Karikari Hakase which only costs ¥200 for 6 large octopus balls as well as the Crispy Chicken at Torisei for only ¥400!
Ippudo Ramen
Boasting thick, aromatic soup along with bouncy noodles and sizzling gyoza, Ippudo Ramen is a great place to satiate your ramen cravings without stressing over the bill. You can even customise your bowl of ramen from how the noodles are cooked to your choice of broth and toppings. Almost all of their ramen comes in below ¥1,000 and you can add a plate of tender gyoza for about ¥400 too, bringing down your mouth-watering feast to a wallet-friendly price! Pro tip: If you swing by during lunch hours, you may manage to order a set meal of ramen and gyoza, which is almost half the price than when ordering A la carte!
Nishiki Warai
Voir cette publication sur Instagram
The savoury-sweet Okonomiyaki is a fun delicacy that everyone must try. At Nishiki Warai, friendly staff whip up the delicious dish and pop it on the griddle at your table for you to customise it yourself and enjoy it fresh. Locals and tourist alike flock to the restaurant to indulge in this treat along with a glass of alcohol. Depending on your appetite and how much you can resist this heavenly food, a meal here would cost anywhere from ¥900 to ¥1,500!
Cheap souvenirs
The streets of Kyoto are lined by vibrant shops with flashy, enticing goods which you may often find overpriced and out of your budget. Don't fret, there are still some things you can bring back for your friends and family as a piece of memorabilia of your adventure without splurging.
Mamemasa Arashiyama
Voir cette publication sur Instagram
Founded back in 1884, Mamemasa Arashiyama produces over 50 types of traditional Japanese sweets and bean snacks which have been enjoyed in Kyoto for decades. Located close to Arashiyama station, be sure to drop by and pick up some of their Kyoto inspired, "Kyoto Street-corner Series" packed products. A beautifully illustrated bag of crunchy, savoury and sweet pieces can be purchased for about ¥500 and is the perfect goodie if you want to share a taste of Kyoto.
Washi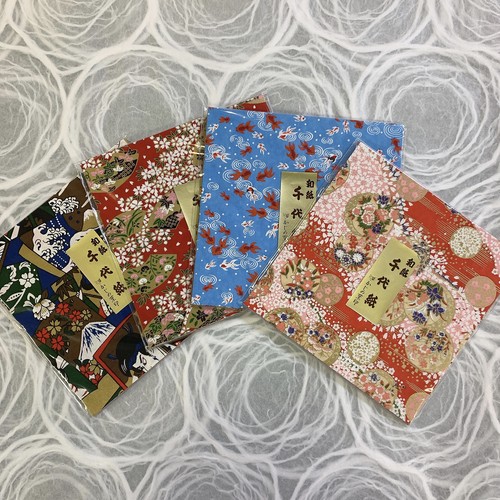 Washi (Japanese Traditional Paper), is a popular Japanese craft item that is one of the best presents to bring home due to its light weight and variety of designs. Head down to Shinkyogoku and Teramachi Street, the ideal street for Washi hunting where you can hop store to store finding the best deals. Otherwise, pay a visit to Wagaminomise Morita Washi where they specialize in handmade paper and offer a mind-boggling array of paper goods. The average price of Washi paper is usually around ¥200 to ¥700.
100 Yen Shop
If you're looking to keep it simple but don't have anything in mind, head down to the 100 Yen Shop found on the 4th floor of Aeon Mall Kyoto. As you may have realised from its name, everything in the store costs only ¥100 per item and you can find almost anything here, from tools and kitchenware to and knick-nacks and traditional Japanese goods. Take home some elegant Japanese patterned coin pouches or some green tea powder and Japanese Furikake, all for only ¥100 each!
Free activities to do in Kyoto
Although exploring Japan can be a little expensive especially after you stack up tickets and entry fees, there are also tons of free things to do that are just as good if not better than typical paid attractions. You just need to know where to look.
Nishijin textile centre
A museum, factory and gallery featuring Kyoto's famous kimonos and textiles, The Nishijin textile centre is amazing if you're looking for an insightful afternoon. The admission is free and there are lots to see there, from old Nishijin ladies working away on traditional looms to Kimono shows, performed almost every hour, where lovely models don unique kimonos and gracefully parade across the stage!
Philosopher's Path
Feel a wave of tranquility as you embark along the Philosopher's Path, a scenic trail along a canal, shaded by vibrant cherry blossoms in Spring and hues of orange in Autumn. There are restaurants and cafes dotted along the canal where you can stop for a snack before being rewarded by small temples and shrines along the way.
Kyoto Imperial Palace
Dating back to the 1800s, explore the grounds of the Kyoto Imperial Palace along with the serene park that surrounds it. Discover the history of the many gates, halls and gardens that the Imperial family once called home. Unlike many other palaces or castles, there is no entrance fee and you can even join a free guided tour but do note that none of the buildings can be entered.
Conclusion – Kyoto on a budget
It's clear to see that the intimidating price tag that always seems to be coupled with Japan is simply a misconception and there's always ways to save while still experiencing breath-taking Kyoto to the fullest. Crafting the perfect itinerary that is within budget isn't as hard as it seems, with a little bit of research, you'll uncover some unbelievably affordable hidden gems. What are you waiting for? Venture through Kyoto and feast on delectable cuisine, bring home beautiful souvenirs and experience this historical city, all at a budget-friendly price point!
Be sure to follow us on Facebook, Instagram, Twitter, and Pinterest for more fun stuff!
Constantly on the hunt for her next adventure, Natalie is a passionate tourism student from Singapore. With her heart set on travelling the world, she absolutely fell in love with Japan. If she isn't looking for her next haunt, she's usually out taking photos.