Japan's 200 year-long self-imposed isolation policy, known as sakoku allowed its inhabitants to develop a culture rich in unique traditions, unlike anything previously seen. This piqued curiosity of wannabe-traders and merchants who travelled to surrounding areas in the Pacific region to hawk their wares.
When Japan finally started to open up to the West in the 1850's, people were in awe of the fascinating traditions and customs that they saw. The thirst for more knowledge about this traditional country continues to this day. The history of Japan provided plenty of intriguing characters as well as highly developed art-forms. Samurai, ninjas and geisha became romanticized concepts in the West. The oral history of Japan was transcribed into books and comics and later adapted into film and television mediums.
All this was done through a Western lens and the desire to learn more about the mysterious country that is Japan. There have been many Hollywood movies that borrow from Japan. Sometimes the bustling metropolis of Tokyo is used as a backdrop. Sometimes a character studies the ancient art of ninjutsu. And sometimes the film is centered on a character unfamiliar with Japan, who finds themself immersed in the culture and its country.
The results of which can be comedic and at times somber. These films can be humorous, educational, shocking and even tone-deaf in their portrayal of Japan, but here are 13 films produced for a Western audience that take place in Japan.
Tokyo Pop
This 1988 rom-com came out during the economic bubble that Japan was experiencing at the time. It tells the story of an American girl from New Jersey who travels to Tokyo to find fame and fortune as a singer. While there she befriends Hiro, a self-professed "American rocker." They join forces to become a success as their romance blossoms. Despite the film being more than 30 years old, it gives a very accurate portrayal of the common "gaijin experience" when moving to or travelling through Japan.
The Outsider
This Netflix original was released in 2018 and stars Jared Leto. It tells the story of an American P.O.W. in post-war Japan who becomes a member of the Yakuza. Aside from bringing the mythos of Yakuza to a wider audience, this film deals a lot with inclusion as the main character struggles to find where he fits; both geographically and ethically.
The Fast & the Furious: Tokyo Drift
This movie is probably the most familiar movie about Japan for Western audiences. The title song on the soundtrack is instantly recognizable and is performed by the Teriyaki Boyz (an all-star lineup of Japanese hip-hop artists) with some help from Pharrell. A troublemaking Army-brat from America is sent to live with his father in Tokyo. His passion for cars and racing leads him to the discovery of the drifting trend in an underground Tokyo racing circuit.
Memoirs of a Geisha
Released in 2005, this movie received quite a bit of controversy. Mostly over its casting of a Chinese actress to portray the lead character, a Japanese orphan raised to be a talented geisha. The film takes place before the war and ends just after the war. It is based on the novel of the same name, written by Arthur Golden in 1997.
The Ramen Girl
Starring the late Brittany Murphy, this 2008 film is an ode to a favorite Japanese dish; ramen. Upon being stranded by her ex-boyfriend in Tokyo, the main character discovers a local ramen shop in her neighborhood. After dining there she develops a deep affinity for the dish, and the chef begrudgingly takes her on as an apprentice to learn the art of preparing ramen.
Kill Bill Vol. 1
Quentin Tarantino is well-known as a bit of a japanophile. His epic 2003 work is a love letter to the various genres that have inspired him. Notable references are made to martial arts films and samurai cinema. After surviving an assassination at her wedding, the Bride sets out on a mission of revenge.
Her mission takes her to Okinawa in search of a sword crafted by famous sword smith Hattori Hanzo (the same name as a famous samurai in Japanese history). This leads her to an entanglement with the female leader of a Yakuza fraction in Tokyo. Using the Gonpachi restaurant in Nishi-Azabu as a backdrop, a final duel takes place, complete with a snowy Zen garden.
Black Rain
Prominent director Ridley Scott released this film in 1989. He famously stated that he would never film in Japan again due to the expense as well as all of the hoops that needed to be jumped. Michael Douglas plays an NYC cop who escorts an extradited prisoner to Osaka. Once in Japan, Douglas' character is partnered with a Japanese officer. They constantly disagree about procedures and what it means to be an officer of the law. It's a classic East vs. West dilemma.
You Only Live Twice
This 1967 entry into Ian Fleming's infamous 007 series takes James Bond, played by Sean Connery, to Japan. There he must thwart an attempt to instigate a war between the United States and Russia, allowing China to emerge as the new world superpower. There are two new "Bond girls" in this film, and both actresses hail from Japan.
The Karate Kid Part II
The second installment of the Karate Kid franchise has the protagonist, portrayed by Ralph Macchio, travel to Okinawa with his mentor, Mr. Miyagi. Miyagi, played by Pat Morita, must return home to tend to his sick father. Once home, a childhood rival demands to fight to the death and Mr. Miyagi initially declines. Aside from imagery of Okinawa, an O-bon festival is the backdrop for a high-tension scene in the film.
The Last Samurai
This is another film that is famous, both in the United States and Japan. This 2003 blockbuster stars Tom Cruise as a former Army Captain sent to Japan to train a newly formed Imperial Japanese Army in modern warfare and weaponry. Upon capture by a group of rebelling Samurai, Cruise's character becomes immersed in the tradition of the samurai, and fights alongside them for the remainder of the film. The film surprisingly did better at the box office in Japan than its country of origin, America.
Lost in Translation
Bill Murray and Scarlet Johansson star in Sofia Coppola's 2003 drama. Bill Murray plays a middle-aged actor sent to Tokyo to film a commercial. There he befriends Scarlet Johansson's character who is staying at the same hotel. They both share a sense of uncertainty in the directions of their lives as well as the general cultural adjustment of an outsider in a foreign country. They form a strong bond over their mutual misgivings. The film includes famous scenes at the Park Hyatt hotel in Tokyo as well as a Karaoke Kan in Shibuya.
Teenage Mutant Ninja Turtles III
The Teenage Mutant Ninja Turtles were all the rage in the late-80's and early 90's. This American comic borrows heavily from romanticized notions of Japanese culture and is set in New York City. The franchise became so popular, that it was renamed "Teenage Mutant Hero Turtles" in the UK where the term "ninja" was deemed too violent for its target young audience. In this 1993 finale to the trilogy, the turtles are transported back in time to feudal Japan, where they are caught in the middle of a territorial war.
Stay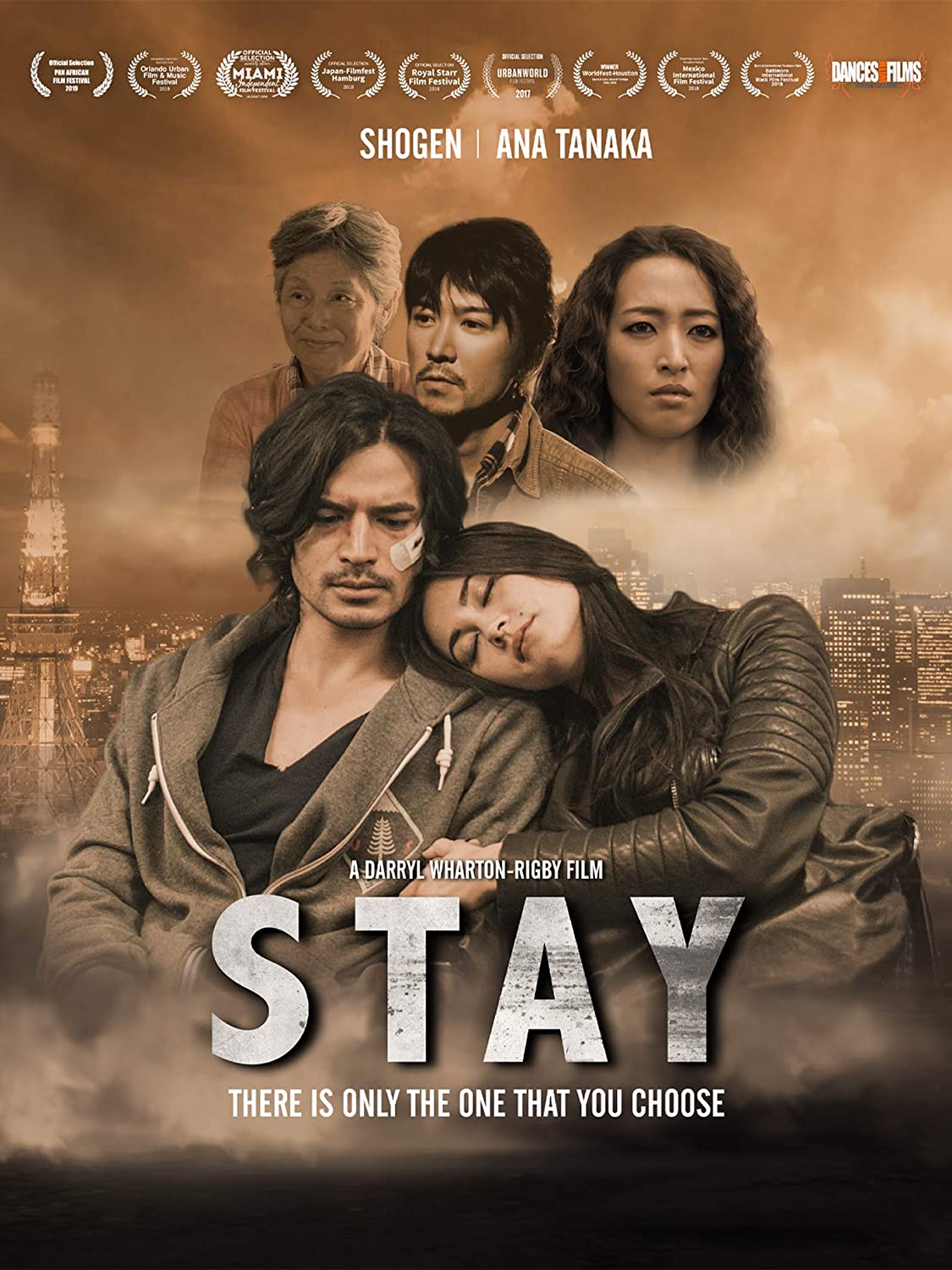 This 2018 film was shot in Tokyo. It features a traveling girl who is in the process of resolving her issues when she meets a local man who is also down on his luck. The pair form a bond and share some memorable experiences together. This was filmed in Tokyo, but the big city setting takes a backseat to the story and the characters own development.
Conclusion
There are many other films that I would like to include on this list. Aside from the many films set in Japan, there are just as many films about concepts that originated in Japan. Super Mario Bros. and Street Fighter are Japanese video game franchises that have been adapted into film series.
There are countless ninja-inspired films and characters. Godzilla was one of the first monster movies that started a craze that continues to this day. Japanese-born Akira Kurosawa is considered one of the greatest film directors of all-time and has influenced a number of western movies and film stories.
One of the most famous western adaptations of Kurosawa's work is the "Dollars Trilogy," directed by Sergio Leone and starring a young Clint Eastwood as "The Man with No Name." It has been hailed as one of the greatest film franchises, and is forever indebted to the work of Akira Kurosawa. The first entry into the "Dollars" cannon, "A Fistful of Dollars" is a direct adaptation of Kurosawa's "Yojimbo." The wandering ronin is replaced by a grizzled drifter and set in the Old West. As I learn more about Japan's deep history and rich culture, I have more questions. And my "watch list" keeps growing.
Be sure to follow us on Facebook, Instagram, Twitter, and Pinterest for more fun stuff!
Trevor Jones is an American writer currently living and working in Tokyo, Japan. He enjoys writing about his experiences traveling and exploring new destinations. He is also passionate about music and film.