Apartment Hunting in Japan – Avoid paying more than expected by being aware of the hidden fees linked to renting a place in Japan. It's always best to be informed before signing a contract. 
When apartment hunting in Japan, you might be surprised that the monthly rent or yachin (家賃) is different from the total amount you will have to pay. Rentals in Japan are tied to hidden fees, some more cultural and optional like key money. So, before you jump at the opportunity of finding a one-room apartment in Tokyo for ¥50,000 a month, consider first the other fees because this amount can quickly quadruple at the end. 
The history of key money
In Japan, tenants are obliged to give their landlords a gift in the form of key money, gratitude money, or reikin (礼金) as a sign of appreciation for letting them rent out a place. This non-refundable amount can be equivalent to the original security deposit or reach as high as six months' worth of rent. What's more, the final amount is entirely up to the landlord, meaning it can be multiplied or altogether canceled.
To better understand the concept of gratitude money, let's first study the history. It is understood that the practice first began during the latter parts of World War II when there was a severe housing shortage. This meant that tenants were at a surplus and accommodations in high demand, placing landlords in an optimal position to choose the most profitable option. Basically, whoever offered the highest key money got the house key. 
Another theory dates to the Great Kantō Earthquake in 1923 when the supply of spaces for rent also decreased. Real estate agents state that the practice gained popularity after parents in rural areas sent over a gift to landlords in Tokyo to gain favor for their children who migrate to the city for studies or work. 
Could you imagine that the amount reaches up to a year's rent in the late 1980s and early 1990s? It was a great time to be a landlord then, for sure. However, as the situation settled down and the economy developed, thus creating more supply for consumers, rentals became more accessible. Now that the tables have turned, landlords compete to get their space rented out; hence many offer low to zero key money. You can confirm this with a real estate agent, although the space's advertising would often include details on "no key money."
Read also:
Must-Know Tips to Supermarket Shopping in Japan for Beginners
Deposits and renewal fees
With key money out of the way, we move on to more common fees such as the security deposit called hoshōkin (保証金) or shikikin (敷金) and the renewal fee, called koshinryo (更新料). The deposit is paid in advance as a sign of good faith that the tenant would take care of the place. In case some damages (on top of typical wear and tear) occur during the final inspection before the tenant moves out, a certain amount is deducted from the deposit. 
Then you have the koshinryo, which is the renewal fee. As most apartments or manshons come with a contract, usually two years, you will need to pay the landlord a certain amount to continue staying in the place. Renewal fees are often about a month to a month and a half's worth of rent. Keep this in mind when you are checking over the contract. 
The issue with guarantors
If you are a non-Japanese renting an apartment, the landlord might want you to find a Japanese resident to act as extra assurance in case of complications arise. Another option is to use your employment company as your guarantor (with consent, of course), although some tenants do not want their place of residence to be linked to their workplace for privacy and security reasons.
If you do not have anyone that fits the criteria to act as a guarantor, then you move to a guarantor company. These are businesses that operate as guarantors for tenants for a fee. Guarantor fees or hoshōgaisha riyō-ryō (保証会社利用料) are usually 50 to 120 percent of your rent. Tenants need to first pass the company's audit before signing a contract, although the chances of failing are pretty low. 
Additional fees and costs
On top of the deposits and guarantor fees, you can also find other costs that aren't included in the monthly rent such as fire insurance or kasai hoken (火災保険), key exchange fee or kagi kokan hiyo (鍵交換費用), maintenance fee or kanri-hi (管理費), cleaning fee or pest control charges.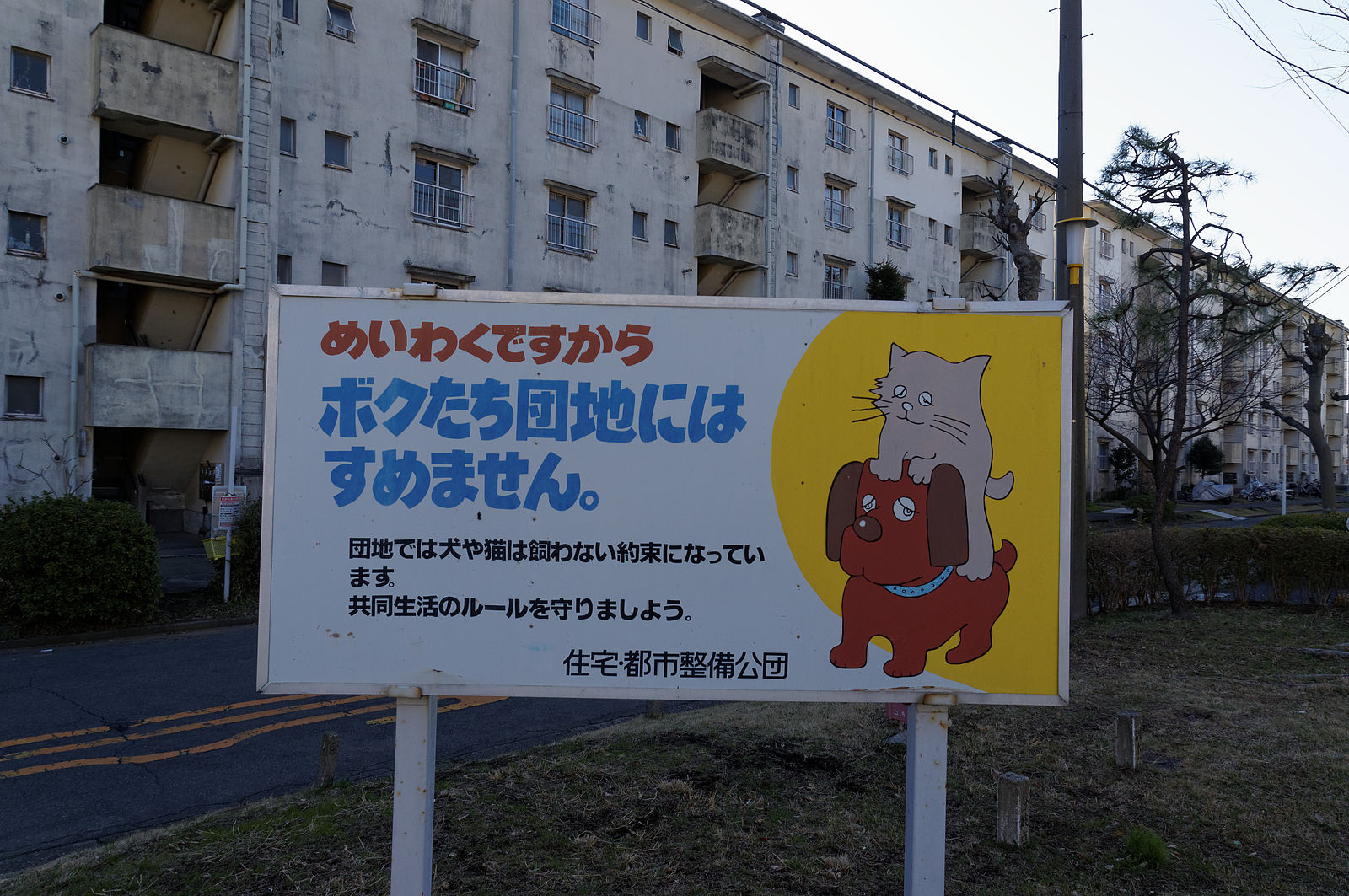 Fire insurance, maintenance, cleaning, or pest control fees are implemented to ensure your living area and shared spaces remain clean and safe. Meanwhile, tenants need to pay to have the door lock changed upon moving in, so you can rest assured that the previous tenant doesn't have access to your new home. 
If you have a pet, expect to pay extra to keep your pet in the apartment. Take note that accommodations that allow pets (often just cats and small dogs; up to two per unit) are quite rare, so your choices will be limited. 
Lastly, if you went the real estate route, the agent needs to make a commission so you will pay an agency fee or chūkai tesūryō (手数料). The agency fee is usually about a month's rent plus five percent tax. However, if you are looking for a place during non-peak seasons, some real estate companies offer discounts on their agency fees, some even remove it altogether.
Read also:
Sample upfront costs
when Apartment Hunting in Japan
After discussing the possible fees and costs you might encounter when signing a contract for an apartment, here's a sample breakdown of upfront costs that shows far the total can be from the stated yachin. The prices listed below are for a space in Tokyo, about 10 minutes away (walk) from the nearest station that can fit one tenant (usually one-room with a kitchenette). 
| | | |
| --- | --- | --- |
| | Suitable deal (wider selection) | Sample upfront costs for pet owners |
| 1st month's rent | ¥60,000 | ¥80,000 |
| Maintenance fee | ¥3,000 | ¥3,000 |
| Agency fee | ¥60,000 | ¥80,000 |
| Key money (can be eliminated) | ¥60,000 | ¥80,000 |
| Guarantor fee | ¥30,000 | ¥40,000 |
| Insurance fee | ¥20,000 | ¥30,000 |
| Cleaning fee | ¥20,000 | ¥30,000 |
| Change lock fee | ¥15,000 | ¥20,000 |
| Pest control | None | ¥20,000 |
| Others  | | Pet deposit: ¥80,000 |
| Total | ¥268,000 | ¥463,000 |
How to save costs when Apartment Hunting in Japan
Finding a suitable apartment might seem daunting with all of the fees and costs mentioned above. The best advice that can be given to tenants is to be informed. Read the contract and ask the critical questions, such as "what are the initial move-in costs." You can also ask if the company has any promotions or campaigns, such as no key money or agency fee. 
By being informed of the ins and outs of leasing apartments, you, as the tenant, minimize the chances of falling into the trap of hidden costs that hopefully doesn't surprise you when you've already signed the contract. 
Be sure to follow us on Facebook, Instagram, Twitter, and Pinterest for more fun stuff!

Hana is a freelance writer, finance analyst, and chef who pursues various hobbies. She aspires to be a philanthropist who helps out others in any way she can.