Hakodate is Hokkaido's third largest city and was one of the first ports to open up to the rest of the world in 1854 after the end of Japan's isolation policy. Because of this, the city is imbued with many different cultural influences still recognizable today. While being well-known for this blend of Japanese and western architecture, the city is also famous for the dazzling view to be had from Mount Hakodate. Discover all Hakodate has to offer with our guide to the top 10 things to do in Hakodate.
Goryokaku
Goryokaku is Hakodate's most iconic sightseeing spot. A former Edo-era fort, each point of the star served as a point for artillery to watch card from all sides. The star-shaped area is now lovely a public park. In spring 1,600 cherry blossom trees bloom throughout the park and along the moat, making it a popular spot for hanami or cherry blossom viewing.
In the fall vermillion hues cover the grounds while in winter the star is blanketed in pure white snow. You can behold these amazing views of the park from the nearby Goryokaku Tower.
Mount Hakodate
The view from Mount Hakodate is ranked among the top 3 night views in Japan. To get to this stellar location, you will take a short 3-minute ropeway ride to the summit. There you'll be able to enter the free observation deck and see the glittering night scenery of Hakodate. There is also a cafe and cafeteria at the top for when you want to take a rest or warm up. Don't miss this awe-inspiring view you won't find anywhere else.
Kanemori Redbrick Warehouse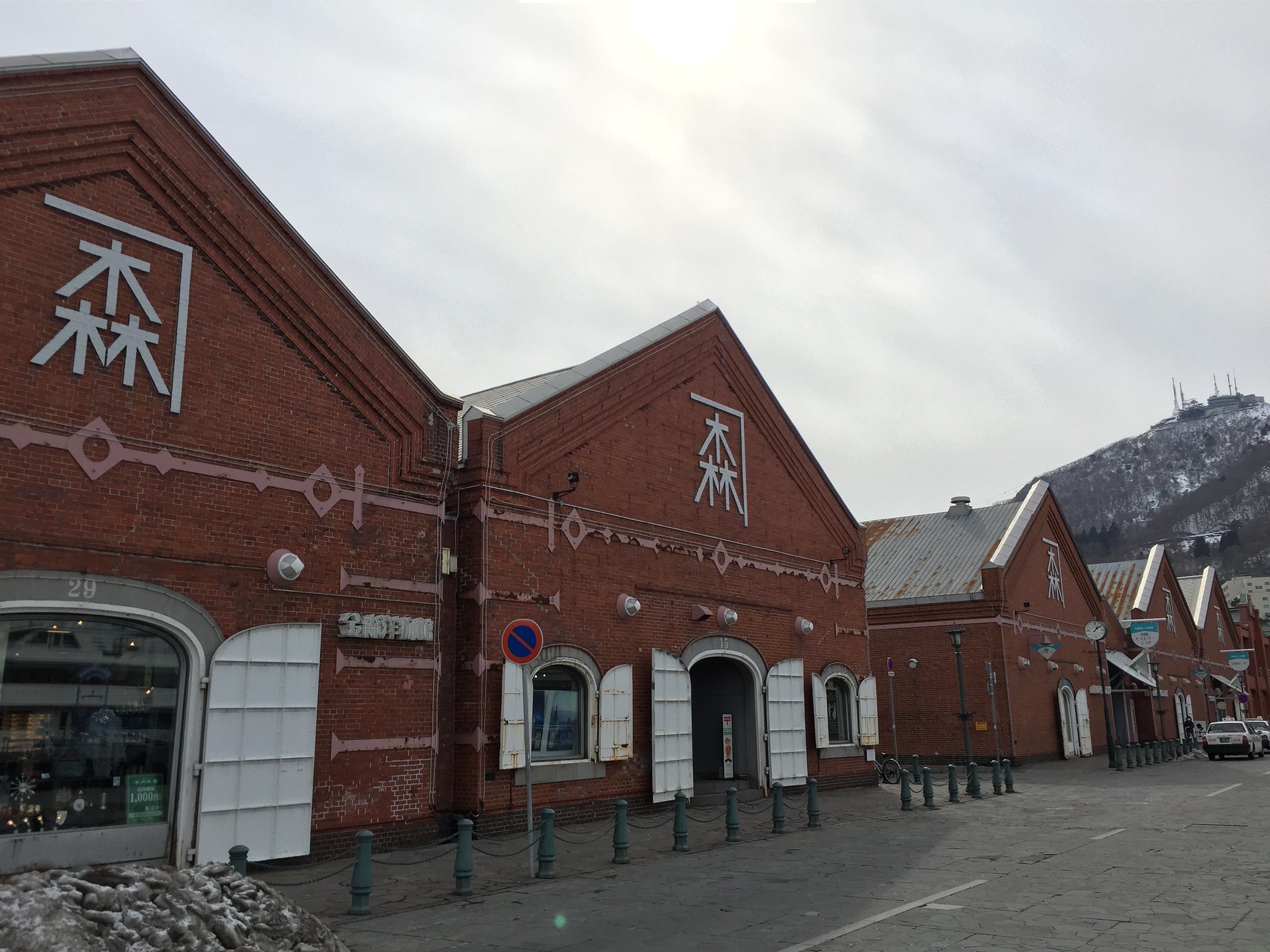 Among many of Hakodate's historical buildings are the red brick warehouses collectively known as Kanemori. The former storehouses have been converted into a delightful shopping center where you can purchase Hokkaido souvenirs, fashion items, enjoy fine dining, and more. Try some ice cream made from Hokkaido milk and walk along the street. At night the warehouses are lit up and the area becomes a magical scene.
Hakodate Morning Market
Enjoy a fresh catch at Hakodate's morning market located near Hakodate station. The arcade is loaded with stalls selling delicious seafood, fruit, sweets and more. You can even catch your own famously delicious Hakodate squid and have prepared for you by a chef! The morning market is open from 7:00 am to 1:30 pm daily and is great for breakfast or lunch. Whether you go for some amazing food or a little local entertainment, the morning market is the place to go!
Motomachi
Hakodate's Motomachi area has many historical buildings integral to Hakodate heritage. The Hakodate Orthodox church pictured here is one of many such structures that date back to the opening of Japan's borders after the end of its Sakoku isolation policy.
Listen to the beautiful ringing of the church bells every Saturday and Sunday at 5 pm. Among other notable sights in the area are the Motomachi Roman Catholic Church, the Old Public Hall of Hakodate Ward, and the Old Soma Residence. Take a stroll through the sloping picturesque streets to take in Hakodate's history.
Yunokawa Onsen Resort and Hakodate Tropical Botanical Garden
The best way to warm up and relax after a day walking around Hakodate is soaking in the soothing waters of an onsen. The Yunokawa Onsen resort area has many inns with their own indoor and open-air baths. Onsen are so popular here, there are even free ashiyu foot baths near the Yunokawa tram stop. The Yunokawa area is also home to the Hakodate Botanical Garden where you can spot monkeys blowing off steam and taking a dip in their own onsen!
Kosetsuen
Once a settlement of fine merchant villas, Kosetsuen is now a park open to the public. The garden is extremely popular in autumn with its glowing hues of scarlet and gold. The MOMI-G Festa illumination is held in the evening with the grounds lit up in a spectacular show of color. The park is large with a playground for children and some hiking areas.
Meijikan Teddy Bear Museum
Once Hakodate's Post Office, this stunning red brick building now serves as a charming shopping center. The gorgeous interior includes shops, cafes, a teddy bear museum. The Meijikan Teddy Bear Museum features various bears made by famous people and artists from all over the world. There is also a store where you purchase fine glass items or try your hand at making your own!
Mizunashi-Kaihin Onsen
Mizunashi is a particularly special onsen for its location that is literally in the sea. The onsen is free, but you can only enter when the tides are low and unlike most onsen in Japan you must wear a bathing suit. While the Mizunashi-Kaihin Onsen is a bit of a way away from Hokkaido station, we strongly recommend you visit this unique and beautiful location for a truly rare bathing experience.
Onuma Quasi-National Park
Venture 30 minutes outside the city center to the wilderness of the Onuma Quasi-National Park. This wonderful expanse of nature is teeming with outdoor activities for you to enjoy year-round. In the summer you can canoe along the lake and enjoy ice-fishing in the winter. Other activities you can take part in range from horseback riding, hiking, snowmobiling, and more.
Whether you are looking to escape to another era, detox in nature, or experience the taste of the freshest and finest seafood, Hakodate will not disappoint. At any time of the year, Hakodate has something amazing to offer.
Been to Hakodate before? Share your travel experiences with us on our Facebook group. For more things to do in Hokkaido check out our Sapporo guide!
Don't forget to follow us on Facebook, Instagram, and Pinterest, and check all our news!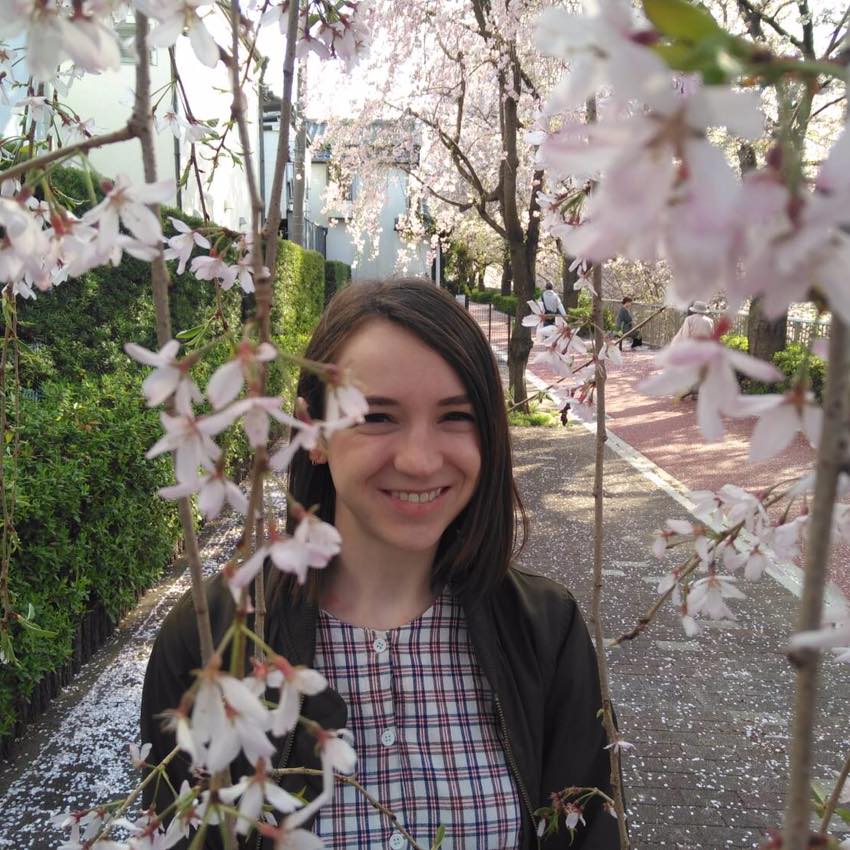 Samantha Cosby is a freelance writer based in Tokyo. She enjoys spending time in nature, following pet accounts on Instagram, and stumbling upon random shrines in Japanese neighborhoods.