Up in the northern area of Japan is one of the most popular tourist hotspots. Famous for its white snowy fields in the winter and flower covered plains in the summer, Hokkaido has attracted many visitors from around the world for the past years. Although Hokkaido is generally more famous for its cold winters, there are many more things it has to offer its visitors. Its capital, Sapporo, has multiple hotspots worth visiting and many local dishes to try. Check out our article to discover the top 10 things to do in Sapporo.
Getting To Sapporo
Reaching Sapporo from Tokyo can be done by either riding a plane or bullet train. 
By Plane
Getting to Sapporo is much more convenient when done by flying due to time and money. A flight to Sapporo generally takes less than 2 hours if you depart from Tokyo.
Price: Starting from 10,000 yen (Depending on date and airline)
By Train
If you are willing to pay more money and flying airplanes is not for you then there is another option for you. The JR company has provided tourists a cheap package called the JR East – South Hokkaido Rail Pass which lets you use the valid train routes for an unlimited number of times so long as you use the tickets in the assigned time frame. Using the Shinkansen from Tokyo to Sapporo takes around 4 hours. 
Price:  27,000 yen (Adult) / 13,500 yen (Children)
The Shinkansen for Hokkaido is also included in the JR Pass.
Places To Stay in Sapporo
Below are several suggestions for accommodation. Each one offering a different perk and experience.
Guest House – Sappolodge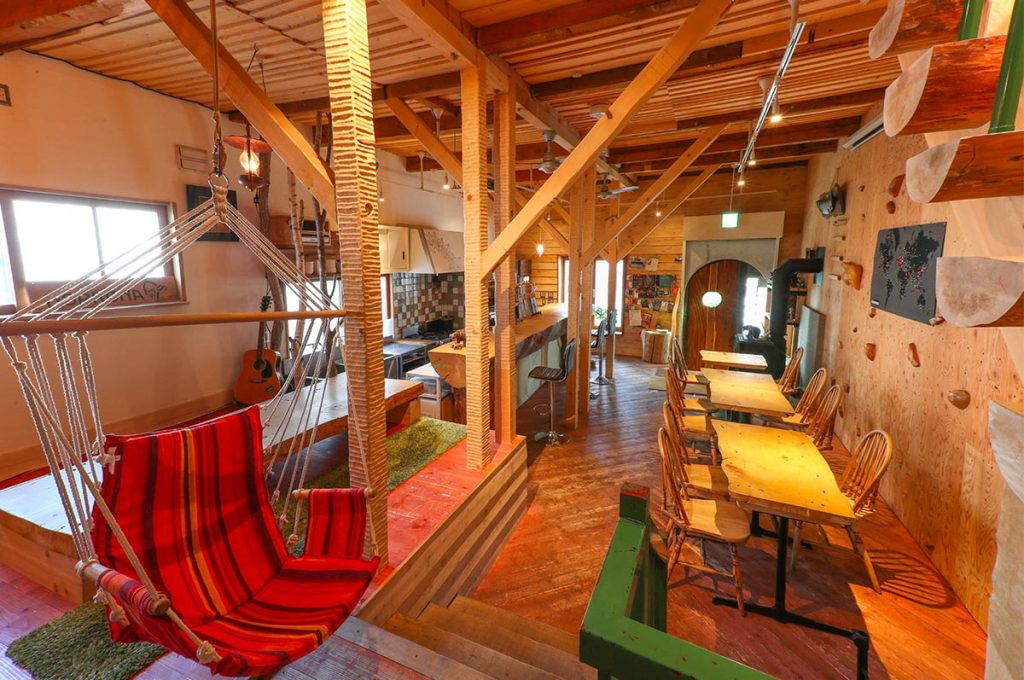 This place is great for those who are traveling by themselves or are on a budget. It is located near Sapporo station, therefore it is convenient if you're planning on using the subway a lot.
Price: Starting from 4,000 yen per night.
Address: 060-0055 Hokkaido, Sapporo, Chuo-ku Minami 5-jo Higashi 1-chome 1-4, Japan
Hotel – Gracery Sapporo
If you would like a fancy hotel that offers different services, then Hotel Gracery is a great choice. This hotel is also located near Sapporo station and attached on the first floor is a cafe which offers breakfast. 
Price: Starting from 14,000 yen per night.
Address: 060-0004 Hokkaido, Sapporo, Chuo-ku Kita 4-jo Nishi 4-1, Japan
Ryokan – Nakamuraya Ryokan
Although there are many famous ryokan in Hokkaido due to its onsens, Nakamuraya Ryokan offers a similar experience for a lesser price. It is also located in the city of Sapporo, whereas other Ryokan are typically on the outskirts of the city, hence transportation is convenient if you decide to stay here. 
Price: Starting from 13,000 yen per night.
Address: 060-0003 Hokkaido, Sapporo, Chuo-ku Kita 3 Jo Nishi 7-1, Japan
Best Things To Do in Sapporo
Visit The Sapporo TV Tower
Just like Tokyo has the Tokyo Tower, Sapporo has the Sapporo TV Tower. Built in 1957, this tower has now become an observation deck where people are allowed to view Sapporo city. This specific tower offers a beautiful view of Odori Park, which is located right in front.
Cost: Adult – 720 yen / Children (aged 3-5) – 100 yen
Closest Station: Odori Station exit No. 27
Opening Hours: 9:00 AM – 10:00 PM (Opening hours may be subject to change on days where there are events, therefore I recommend checking the official website, linked below, before going.)
Close To: Odori Park
More Info: Sapporo TV Tower
Go To Sapporo Ramen Yokocho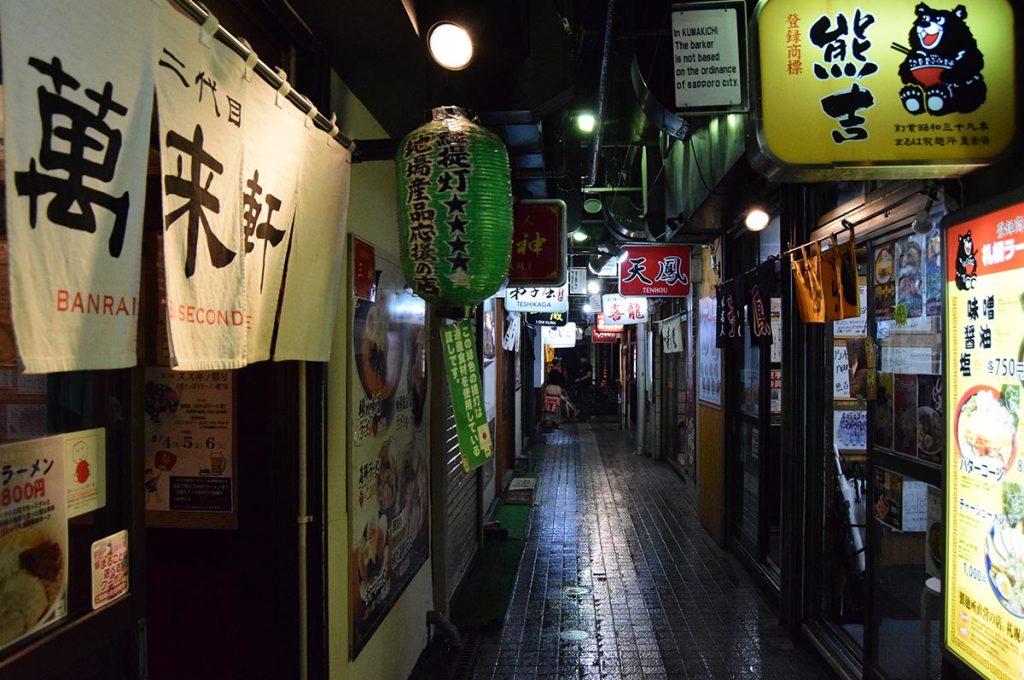 If you are a ramen enthusiast you have to go to the Sapporo Ramen Yokocho, which is located near Susukino. This place is an alley consisting of multiple ramen shops, each one offering a different set of its own special dishes and style of cooking. Although there are many shops, the ones worth going to typically have a line in the front, but the wait is always worth it!
Cost: Free to visit / Ramen prices typically range from 700 yen – 1,000 yen
Closest Station: Susukino
Opening Hours: 11:30 AM – 3:00 AM (hours vary depending on the store)
Close To: Susukino red light district
Eat an Ice Cream at Milk Village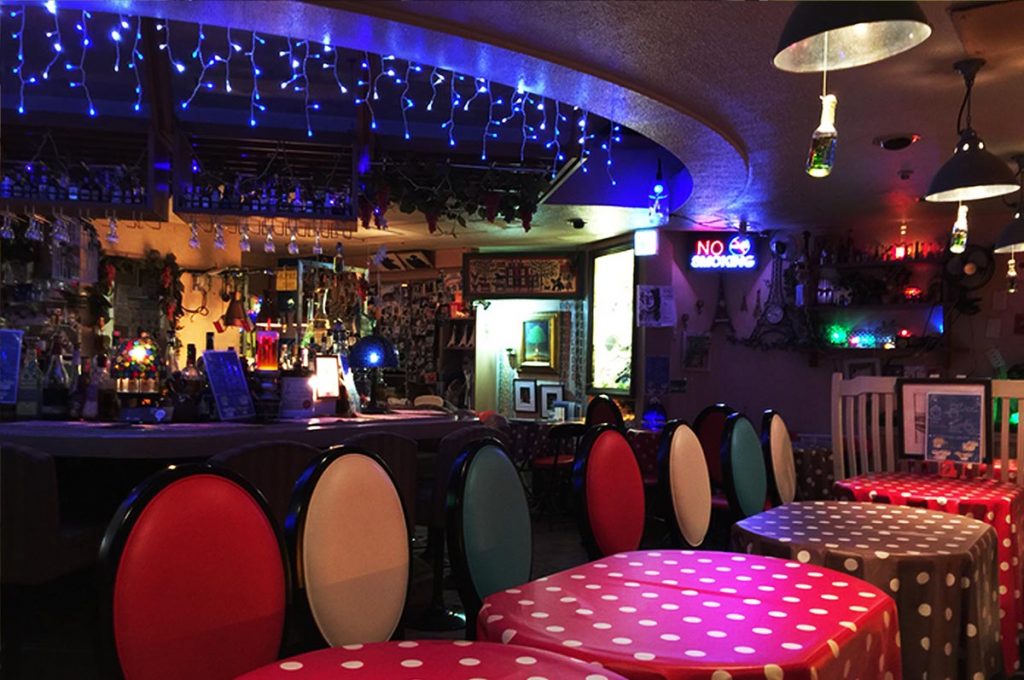 One thing Hokkaido is famous for is its milk. Due to this, many of its dairy products are considered better than others. Hence, if you get the opportunity to do so, I would recommend you try one of Hokkaido's famous milk soft serve ice creams. Milk Village is a well-known ice cream bar which was founded in 1995. 
Cost: 1390 yen for a set
Closest Station: Susukino
Opening Hours: 1:00 PM – 11:00 PM
Close To: Susukino red light district
Drink a Beer at The Sapporo Beer Museum
A hotspot in Sapporo is the Sapporo Beer Museum. What is special about this place is its great array of beers and the fact that it's the only beer museum in all of Japan. Once you are done with the exhibition, there are beer tastings available for a small fee. Also, attached to the museum is a restaurant where you can enjoy Sapporo's specialty of lamb meat or an all-you-can-eat buffet.
Cost: Free Admission / 500 yen for a guided tour
Closest Station: Higashi-Kuyakucho-Mae (10-minute walk from exit No. 4)
Opening Hours: 11:00 AM – 8:00 PM
Visit The Snow Festival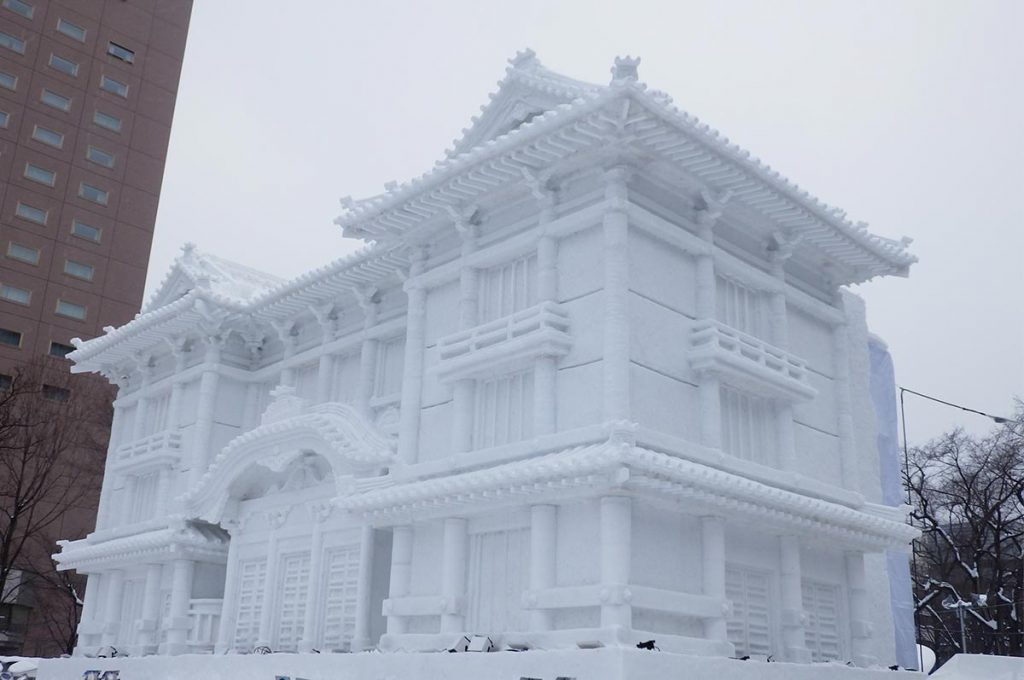 If you are planning to go to Sapporo in the winter, there is a snow festival that is held in February. In this snow festival you will be able to see grand snow sculptures shaped in many forms. Make sure to check the site for specific dates of the festival.
Cost: Free
Closest Station: Odori
Opening Hours: No closing time (Illuminations turn on at sunset and turn off at 10 PM)
Close To: Odori Park
More Info: Sapporo Snow Festival
Visit the Beer Festival at Odori Park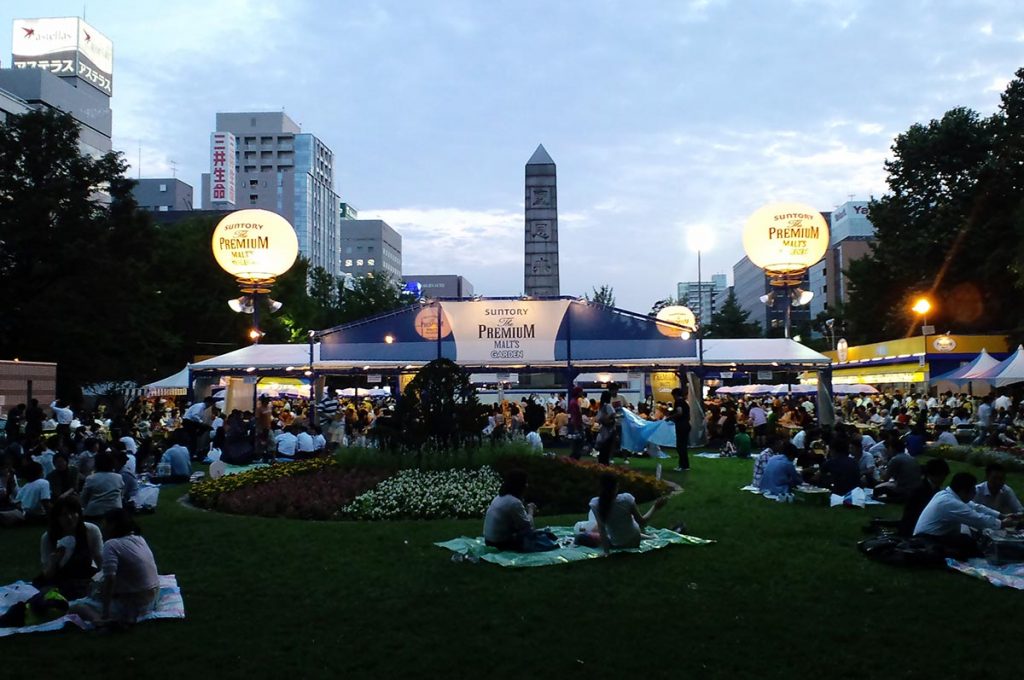 On the other hand, if you are planning to go to Sapporo in the summer, there is a famous Beer festival that is held at Odori Park. The beer stands run across the park for about 1 km and consist of multiple beer brands. Therefore, what is great about this is you get the opportunity to taste multiple beers and also have an exclusive taste of flavors which are available only at that time and place. 
Cost: Free Admission / One basic beer mug costs around 500 yen
Closest Station: Odori
Opening Hours: Mid July – Mid August (Check the website linked below for specific dates.)
Close To: Odori Park
More Info: Sapporo Odori Beer Garden
Go To Mt. Moiwa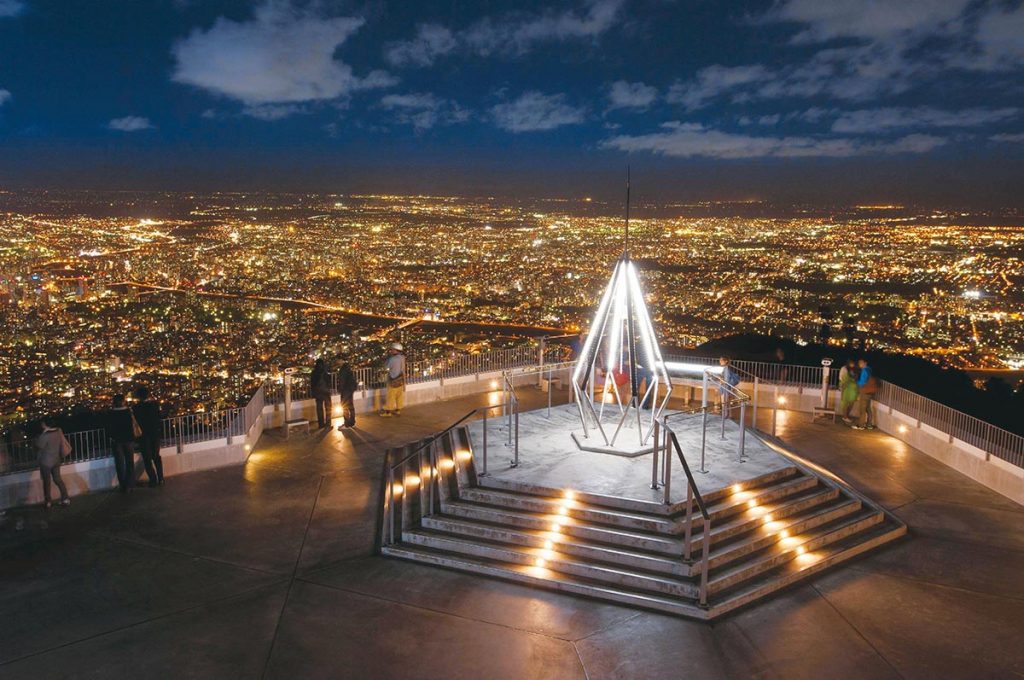 Although the Sapporo TV Tower is also a great spot to see the city, if you wish to get a greater and wider view of all of Sapporo, I recommend going to Mt. Moiwa. This place is not far from the city and offers a panoramic view of the cityscape. This spot is particularly popular for its night view. 
Cost:
1,700 yen for a roundtrip for ropeway and mini cable car
1,100 yen for roundtrip via ropeway only
600 yen for roundtrip via mini cable car only
Closest Station: Ropeway Iriguchi / After getting off at this station you can ride a free shuttle bus to Mt. Moiwa located at South 19 West 15
Opening Hours: 10:30 AM – 10:00 PM (Summer) / 11:00 AM – 10:00 PM (Winter)
More Info: Mt. Moiwa Ropeway (Japanese)
Walk Along the Otaru Canal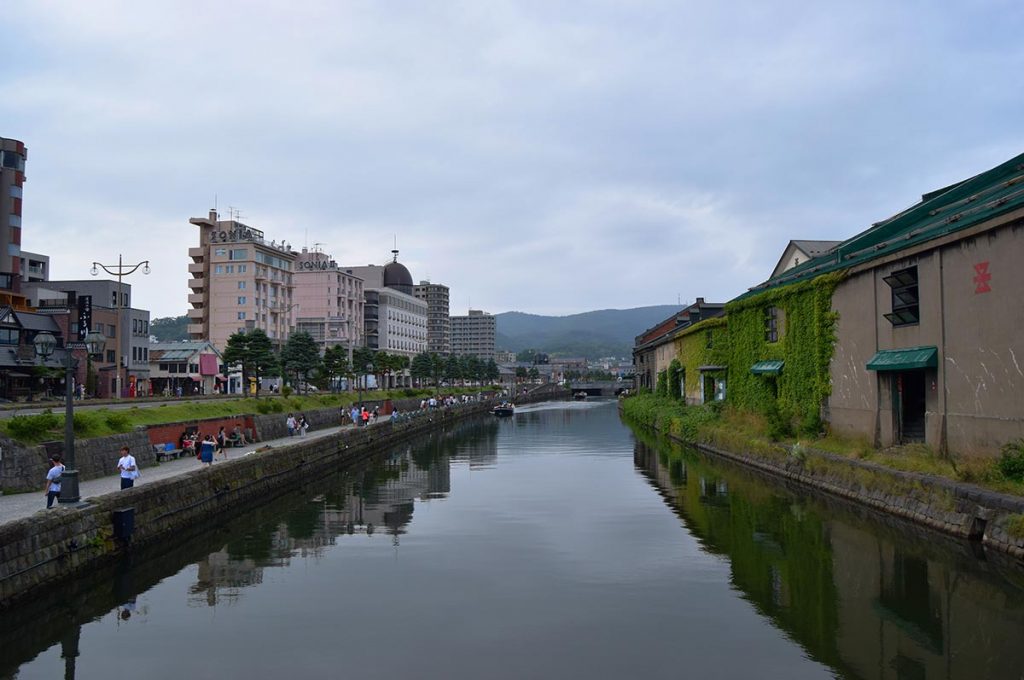 Located a bit outside of Sapporo is the Otaru Canal. Along with this canal are several restaurants and beautiful little shops. If you go in the winter time, little lights are also put on the water of the canal which create a beautiful aesthetic. 
Cost: Free
Closest Station: Otaru
Visit Furano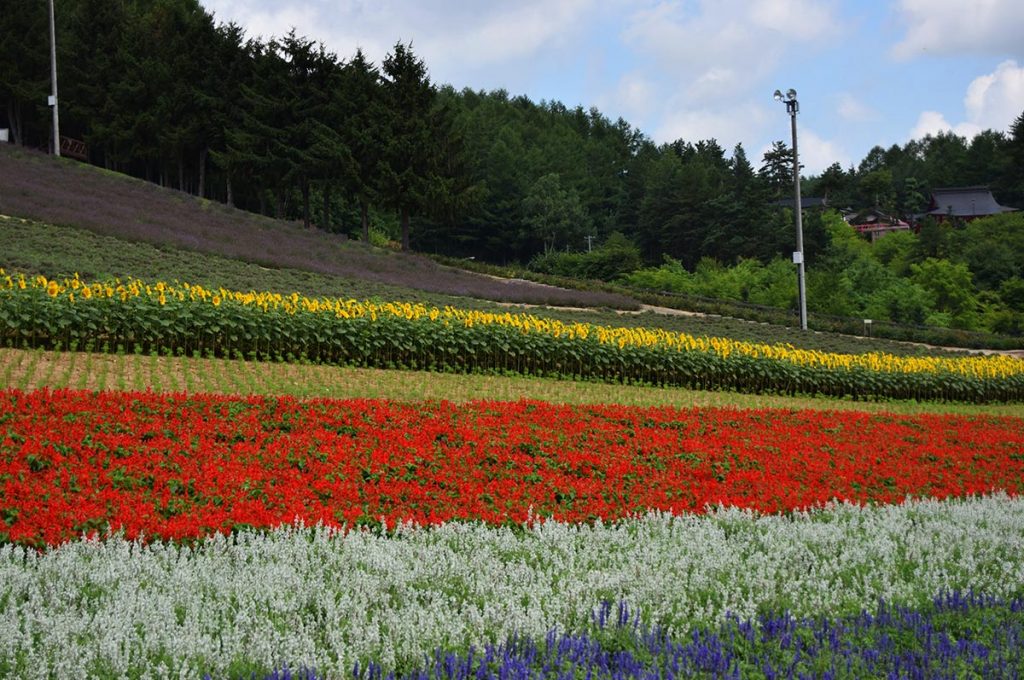 Also located a bit outside Sapporo is Furano. If you go to this area in the summer you will be able to witness wide fields of flowers, including lavender. Another specialty about this place is that there are shops which sell purple lavender ice cream. Here you will be able to take multiple beautiful shots due to the colorful flowery background.
Cost: Free (Depending on the garden, but typically entrance is free.)
Closest Station: Furano Station, Lavender-Farm Station, Kami-Furano Station (There are different gardens in multiple stations.)
Opening Hours: Depending on the park/garden
More Info: Furano
Relax at an Onsen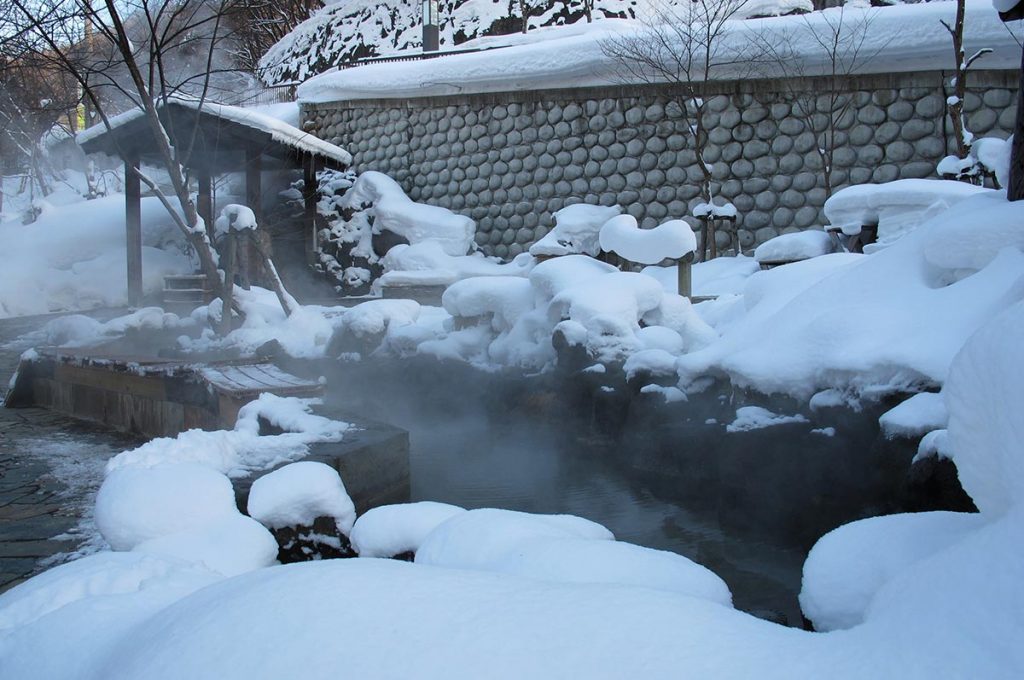 Onsens in Hokkaido are famous due to its hot springs. Along with the cold air of the winter and the hot water of the baths, one cannot help but feel extremely relaxed as they sit in the steaming water. Below are two recommendations not too far away from Sapporo city.
Nango No Yu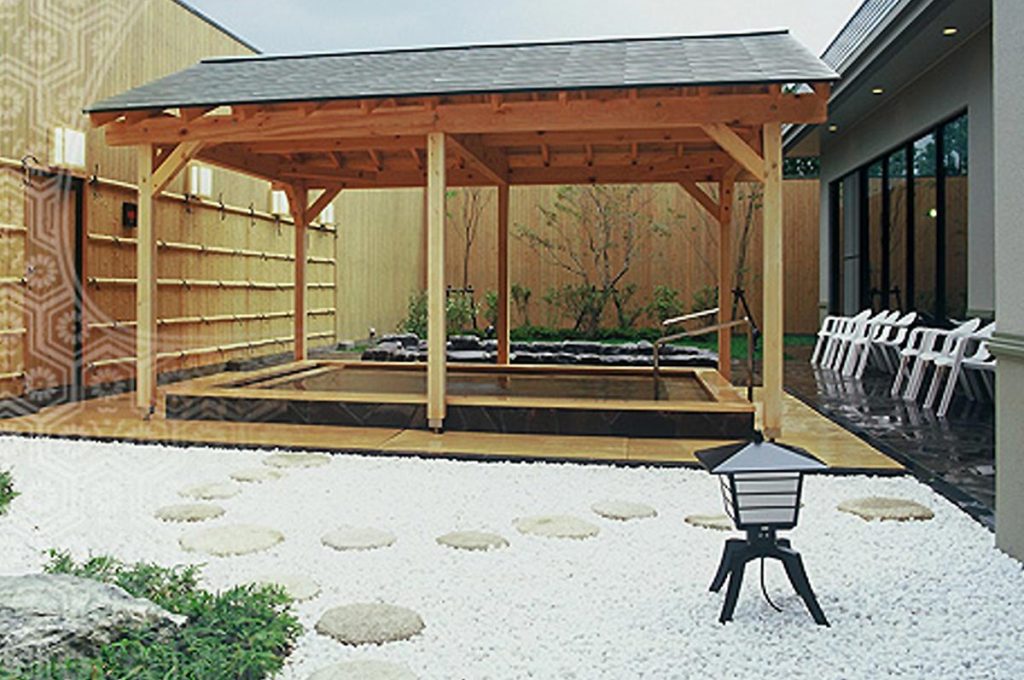 This is the one you want to go to if you just want the bath experience as there is no accommodation available. 
Cost: 440 yen (adult over 13 years) / 140 yen (child from 6 to 12 years) / 70 yen (child under 5 year)
Closest Station: Nango 13-chome Station (2 minute walk)
Opening Hours: 2:00 PM – 0:00 AM (weekdays) / 10:00 AM – 0:00 AM (weekends)
More Info: Nango No Yu  (Japanese)
Jozankei Hotel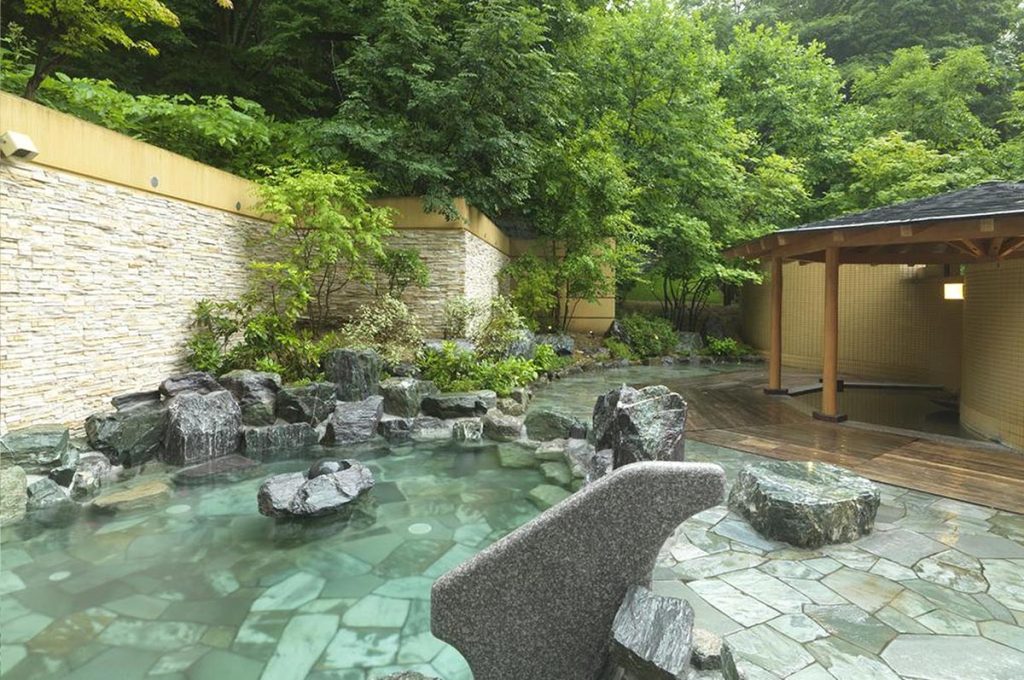 If you are looking for something more traditional and don't mind the distance, then you should try going to Jozankei Hotel. This hotel offers a traditional style of onsens and was founded in 1866.
Cost: 880 yen (adult) / 500 yen (child)
Access:
Bus from Sapporo station to Jozankei Onsen on bus terminal No. 12 – 770 yen(70 minute ride)
Taxi from Sapporo station – around 7,000 yen (45 minute ride)
Free Shuttle Bus from Sapporo Station (If you make a reservation before going there, you can ride the free shuttle bus.)

 
Opening Hours: 8:00 AM – 10:00 PM
More Info: Jozankei Hotel (Japanese)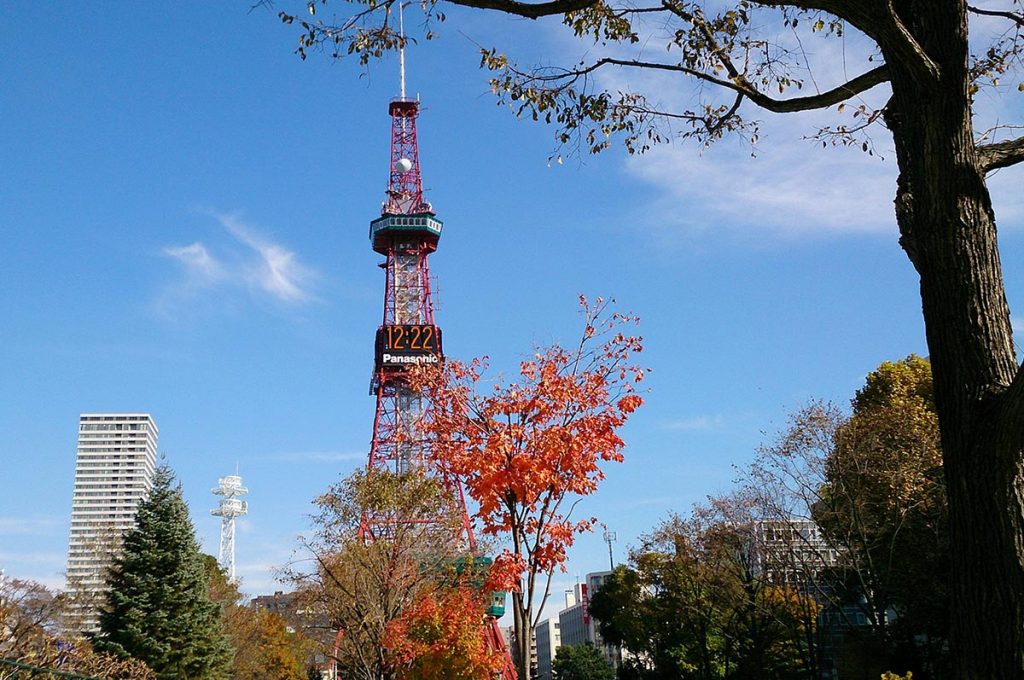 These are the 10 things to do in Sapporo. As you can see there are many things one can do in Sapporo that is not limited to snow or related to the cold. Sapporo has its own charm that is unlike Tokyo which is worth visiting and witnessing for yourself. Hopefully, you'll get the opportunity to try each of these things once you get there! 
Have you been to Sapporo yet? Share your thoughts with a growing community of Japan enthusiast on our Facebook group.
Don't forget to follow us on Facebook, Instagram, and Pinterest, and check all our news!
Cheers!
Originally from South Korea, I moved to Japan for university and have come to love the Japanese culture. Other things I love are photography, reading, listening to music, and food. Especially food 😉