Karuizawa is famous for being a high end resort town full of luxury villas, pristine hotels, and chic cafes nestled in the lush greenery of Nagano Prefecture. Being an easy one hour shinkansen ride away from Tokyo Station, it is a popular getaway for Tokyoites for its slightly cooler climate in the hot and humid Japanese summers.
Karuizawa is not just a vacation spot for the elite. Brimming with well-preserved nature, endless activities, and historic architecture, there is plenty to experience for everyone in Karuizawa. Here are 5 things to do in Karuizawa on your next trip.
Shiraito Falls
Meaning "white thread falls" these naturally occurring waterfalls get their name from their resemblance to a curtain of thousands of cascading white strings of water. The falls are only 3 meters high, but span an impressive 70 meters in length. Standing by the crystal clear falls among moss-covered rocks, you will feel a cool, light spray coming off of them, making them an excellent place to go to refresh and beat the summer heat.
Their natural beauty serves as a canvas for dazzling, seasonal illuminations taking place on designated evenings in winter and summer. The winter 2018-2019 season illumination is currently in progress, with the next light up dates from March 1st to the 3rd and 8th to the 10th.
Website: http://www.karuizawa-shw.com/ (Japanese only)
Kyuukaruizawa
Kyuukaruizawa is the main city center and a bustling shopping district surrounded by forested communities of villas. As the heart of the town, the shops provide necessities and leisure opportunities for the many villa owners and tourists on holiday. Here one may dine at stylish terrace cafes and restaurants or browse through local shops for one of a kind gifts. If you want to shake things up and see the town in a new way, there are many bicycle rental shops that can accommodate you. Exploring the town by bicycle is a fun and breezy way to sightsee in Karuizawa.
The Kyuukaruizawa area also contains the JR Karuizawa Station and the Karuizawa Prince Shopping Plaza. One of the largest outlet shopping centers in Japan, the Karuizawa Prince Shopping Plaza features over 200 different shops selling clothing, outdoor goods, and more.
Uchimura Kanzo Memorial Stone Church
American architect Kendrick Kellogg designed this beautiful, abstract church located in Karuizawa to commemorate Uchimura Kanzo, founder of the Non-church movement in Japan. Kellogg made use of natural elements such as stone, water, and light so that the structure seems to have organically risen from the earth.
The high stone ceilings and large open windows allowing plenty of natural light flow and accents of greenery give the church a calming, spiritual aura. While it is primarily used for wedding ceremonies, visitors may tour and view it when it is not in use. Regardless of if you are scoping out wedding locations or not, the Uchimura Kanzo Memorial Stone Church is a marvelous example of the unique and exceptional architecture to be found in Japan.
Website: https://www.stonechurch.jp/
Kumobaike Pond
Often fondly referred to as "swan lake," Kumobaike pond offers a quick reverie from the lively town center and is easily accessible by car or bicycle. The clear pond water reflects a stunning mirror image of the entire landscape.
Though the pond area is scenic throughout the year, we highly recommend visiting in autumn to see the brilliant vermillion foliage. The pond may be looped in as little as twenty minutes, but we guarantee you will want to take a moment to pause and appreciate the beautiful surroundings. If you happen to get hungry, stop by the Kumobatei Restaurant for a light meal on the terrace.
Website: https://visitkaruizawa.com/en/spot/kumobaike-pond/
Onioshidashi Park
This park, complete with the Kannon-do temple nestled in the lava beds of the Mount Asama volcano, feels like it came straight out of some magical world. Locals believed the rugged lava formations created by an eruption in 1783 resembled demons being pushed out of the mountain (Onioshidashi means to "push demons out"), giving the park its name.
The park and the looming Mount Asama are a formidable sight, but there is nothing to fear. The park itself is quite easily accessible with paved footpaths and you will not want to miss the panoramic views of Karuizawa. Visitors can also tour the temple dedicated to Kannon, the Buddhist goddess of mercy, and have a meal at the park restaurant.
Conclusion
In Karuizawa, refinery and nature come together in harmony. Karuizawa is a rarity in that regardless of who you are, here anyone can have a vacation that feels luxurious. Those looking for an extravagant getaway will have their expectations blown away, while others just trying to escape hectic city life for a minute will enjoy getting to unwind in style.
Have you been to Karuizawa? Tell us about it on our Facebook group. Looking for more exciting Japan locations? Follow our Facebook, Instagram, Twitter, and Pinterest accounts to find out about the latest happening in Japan.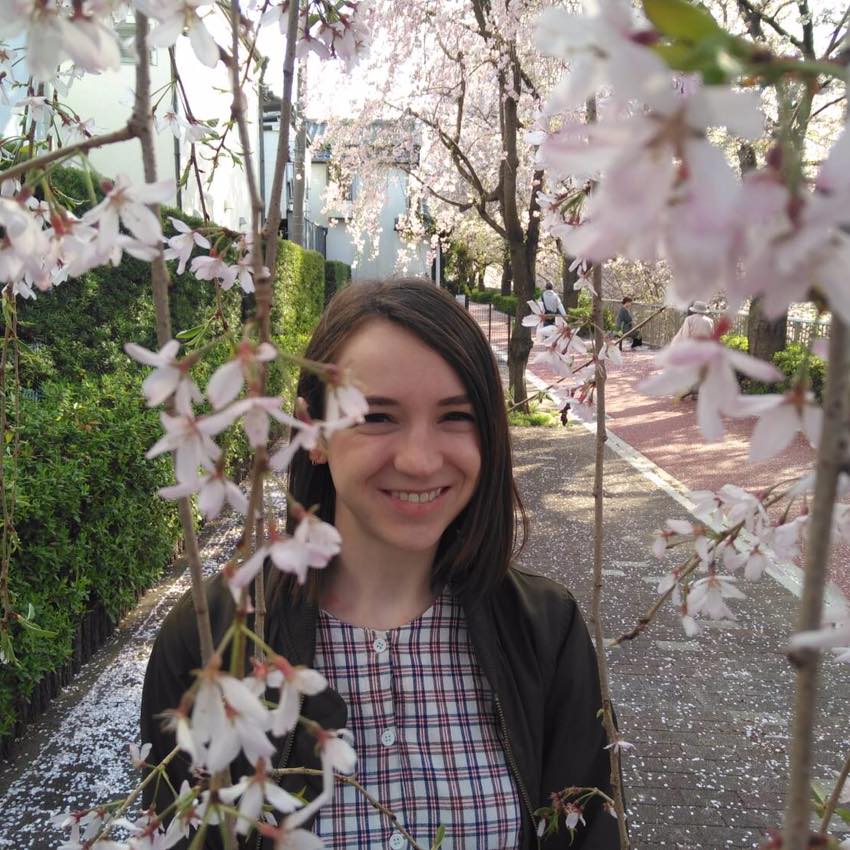 Samantha Cosby is a freelance writer based in Tokyo. She enjoys spending time in nature, following pet accounts on Instagram, and stumbling upon random shrines in Japanese neighborhoods.