Takayama is a scenic city in Gifu Prefecture in the Chubu region of Japan. Located in the Japan Alps, the area experiences heavy snowfall in the winter. The former castle town was a part of the area previously known as Hida Province. Takayama is known for its agriculture, woodworking, and timber processing. Its high altitude led to Takayama's relative seclusion and the development of its own recognizable culture. This culture lives on today, making Takayama distinct from other Japanese cities. While the city offers many things to explore, we have selected ten unique things to do in Takayama.
Celebrate at the Takayama Matsuri and Floats Exhibition
Takayama is famous for its festivals, known as matsuri, that occur yearly in spring and autumn.  Takayama Matsuri refers to its two festivals: the Sanno Matsuri held from April 14-15 and the Hachiman Matsuri from October 9-10. Both festivals feature ornate floats called yatai and magnificent portable shrines known as mikoshi. Some of the yatai serve as a stage for karakuri marionette performances at designated times during the festival. The merriment of traditional music and dancing continues into the evening with the lively procession of yatai adorned with hundreds of glowing lanterns. The Takayama Matsuri are among the most popular and beautiful in Japan and consistently draw large crowds from all over the country. As a cultural treasure of Japan, getting to partake in this festival is a truly special experience.
Don't worry if you cannot make it to the actual festival. The Matsuri Mori museum has replicas of the extraordinary yatai and displays about the festivals' history and information.
Website: http://www.hida.jp/english/festivalsandevents/4000105.html
Browse the Stalls at Takayama Morning Markets
There are two morning markets held in Takayama. One is the Miyagawa Morning Market, named for its location along the Miyagawa river. The other is the Jinja Mae Morning Market, located near Takayama Shrine. The markets operate daily from around seven to noon and are made up of many stalls selling local produce, crafts, flowers, and more. It's a great way to start your day by perusing stalls, chatting with locals, and picking up handcrafted and prepared souvenirs. Here you can feel like a part of this warm and welcoming community in Takayama.
Stroll Through Sanmachi Suji
Often referred to as Little Kyoto, Takayama's old town Sanmachi Suji retains the Edo Period architectural style of traditional Japanese castle towns. Here you can walk along and feel like you have been transported back to the age of samurai. While exploring Sanmachi Suji you will encounter many shops, restaurants, and cafes. Some of the merchant houses have been converted into public museums, with rooms and antique items on exhibit. The Harada Sake Brewery is located in one of these old houses and has been in operation for 160 years. Here you can sample and purchase one of a kind Takayama sake. You can also rent kimono and stroll around or take a ride on a rickshaw.
Savor Local Takayama Cuisine
Takayama is a great gourmet destination, offering many original dishes you can't find anywhere else. Popular Takayama dishes include Takayama ramen, komo tofu, mitarashi dango, Hida beef and more. Hida beef is arguably the most famous and for good reason. Hida beef is a type of wagyu with marbling made from black-haired cattle raised in Gifu. Delicious Hida beef seems to just melt in your mouth. Though it is typically cooked and served on a Japanese barbeque grill, two restaurants in Takayama are serving it up with a twist. One is the Center4Hamburgers, a quirky hamburger shop that uses scrumptious Hida beef for burger patties. The other is Sakaguchiya, which serves Hida beef as nigiri. Adventurous foodies will not want to miss all the flavors of Takayama.
Feel the Nostalgia at Takayama Showa Museum
The Showa Museum instantly transports visitors back in time with its colorful, interactive displays. While Showa was an era in Japan spanning from 1926 to 1989, the museum's slogan "timeslip to 1955" promises a focus on this particular upbeat and innovative period in Japan's history. Here you can see many antique items and displays that give you a sense of Japanese life during this time. The museum operates like a model Showa village, as each display is a type of shop or setting and one walks the course of the museum like walking around a friendly neighborhood. There are model locations such as restaurants, classrooms, living rooms, and more from the Showa era. There is even the opportunity to play some vintage console games.
Website: http://takayama-showakan.com/
Find Tranquility at Sakurayama Hachimangu Shrine
After touring the morning markets, grabbing a bite at Sanmachi Suji, and visiting the Showa Museum head over to the serene and understatedly beautiful Sakurayama Hachiman Shrine. It is the oldest shrine in Takayama, with original construction dating back to the 5th century. The unpainted wooden structures with minimal gold accents give it a simple beauty that sets it apart from other flashier shrines. The calm ambiance of the shrine surrounded with trees makes it a peaceful place for contemplation and quieting of one's mind. While the shrine is usually a place of quiet reverie, it should be mentioned that the atmosphere becomes drastically livelier during the Hachiman Matsuri (one of the Takayama Matsuri) with the festival revolving around this shrine.
Website: http://www.hidahachimangu.jp/english/
Explore Gifu History at the Hida Folk Village
The Hida Folk Village is an open-air museum displaying more than thirty traditional structures relocated from around Gifu. The museum has several charming gassho zukuri style houses, like those found at the nearby village Shirakawago. Gassho refers to the high arched roofs of these houses, said to resemble hands folded in prayer, while zukuri means built or made. Here you can get a firsthand look at these impressive houses and a glimpse of folk life in Gifu. The museum holds demonstrations on the making of local crafts such as quilting, wood carving, ceramics and more. At the Craft Center you can try making a sarubobo, the red baby monkey doll associated with Takayama.
Website: http://www.hidanosato-tpo.jp/english12.htm
Venture into the Hida Great Limestone Cave
This spot is special for having the only helictite formations in Japan. Before entering the cave, you will first see at the entrance the Ohashi Collection Museum. This gallery is comprised of the treasures and findings that Ohashi, the man who discovered the cave, cumulated from all over the world. After browsing through the curios, one can start the cave course. The course runs about 800 meters long and depending on how fast one walks can take approximately 30 minutes to an hour to complete. The cave is illuminated with colorful, ethereal lighting. Note that this is not just for effect (though it does contribute to the kitschy, magical atmosphere). The lighting is designed to prevent moss from growing and preserve the cave's condition. The walkways can be damp and inside the cave is typically 12 degrees Celsius so somewhat warm clothing and proper footwear is advised.
Website: https://www.syonyudo.com/
Bliss Out at the Onsen of Okuhidaonsengo Village
Okuhidaonsengo is the collective name of this village of several hot springs, or onsen in Japanese. This onsen hub is notable for having the most open-air baths, called rotenburo, in Japan. This is quite the distinction in this country that values its bountiful, naturally occurring onsen. The village is situated in a gorgeous area at the foot of the Northern Alps. The onsen are enjoyable any time of the year, but rotenburo are especially refreshing on cooler days. In winter the juxtaposition of snowy scenery and the steam rising from the hot baths is exquisitely soothing.
Website: https://www.okuhida.or.jp/en/
Glide Through the Mountains on Shinhotaka Ropeway
The Shinhotaka Ropeway carries passengers along the gorgeous Hotake Mountain range. The ropeway has two sections. The first ropeway carries passengers 200 meters up to the Nabedaira Kogen. From here passengers may board double-decker gondolas and be carried up a jaw-dropping 800 meters to the observation deck. Here one can get breathtaking panoramic views of the mountain scenery of Takayama. At the observation deck, there are restaurants and facilities where you can take a rest. This area also serves as a starting point for several mountain hiking trails. Trails vary in duration and experience level so if you do decide to hike prepare accordingly.
Website: http://shinhotaka-ropeway.jp/
Conclusion – Things to do in Takayama
Takayama offers a variety of unique cultural and natural attractions. From the Edo period streets of the Old Town, to the rugged Hida Great Limestone Cave, to the friendly and easy-going atmosphere of the morning markets, there is so much to explore. For all its diverse wonders and the preservation of its cultural roots, Takayama is an unmissable destination in Japan.
Let us know if you have been to Takayama! Join our Facebook group and share about your travels with us. Want to check out more Japan locations? Follow our  Facebook, Instagram, Twitter, and Pinterest accounts to find out about all the exciting experiences in Japan.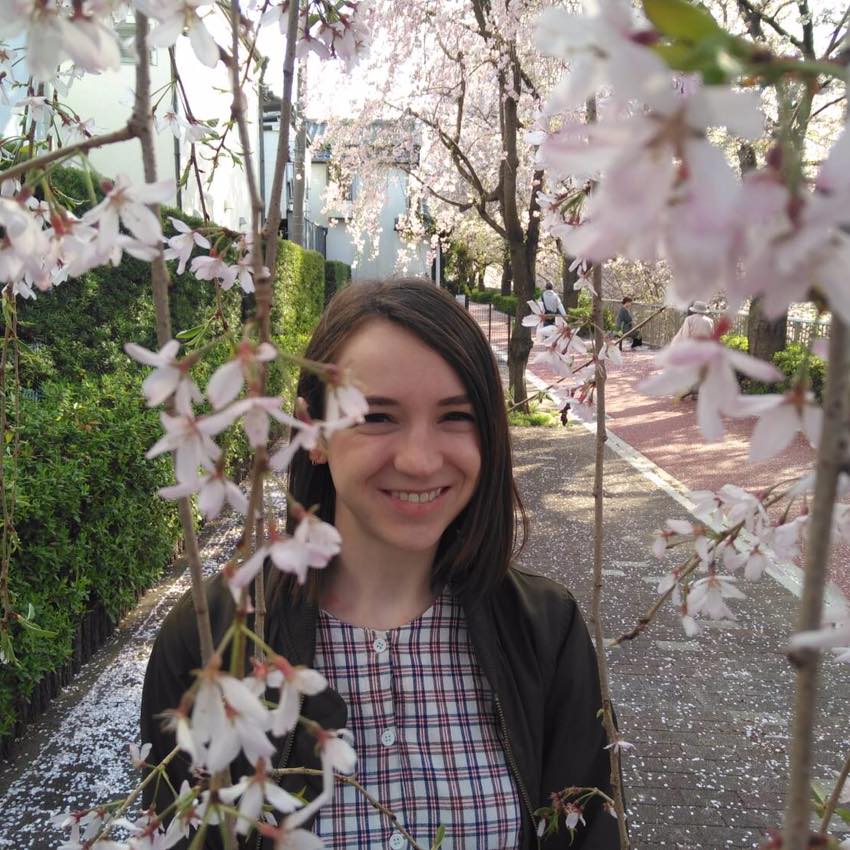 Samantha Cosby is a freelance writer based in Tokyo. She enjoys spending time in nature, following pet accounts on Instagram, and stumbling upon random shrines in Japanese neighborhoods.