Once known for their fearless samurai and graceful geishas, Japanese culture has taken a very jarring turn. Japan is now synonymous with something entirely different from the past, kawaii. Kawaii has been adopted by Japanese pop culture, but kawaii has a different origin. Today's word, kawaii is a variation of multiple Japanese words meaning "one's face is aglow" and "the ability to be loved".
Now, kawaii essentially encompasses everything adorable, and its essence is rooted in childhood nostalgia. Kawaii reverts back to a time when life was simpler, problems smaller, and everything was much, much more brightly colored. Adorable infantile characters and clothing the hue of vibrant bubblegum and big, innocent unblinking eyes characterize this cultural movement – Kawaii Fashion.
Origin of Kawaii Fashion
The kawaii culture has an unusual origin story – the invention of the mechanical pencil. In the early 1970's, mechanical pencils were introduced and widely adopted in schools. Teenage girls in junior high school quickly took advantage of their finely tipped lead, which was so much more delicate than pencils of the past. Girls began to change their writing style. Strokes became much rounder and more childlike. This new handwriting spread like wildflowers and sparked an entire youth movement which still echoes today. Variations of this new handwriting trend included cutesy characters alongside little pictures of hearts or baby animals.
A time before memes and viral anything, this intensely trendy handwriting style spread to popular mangas and took root in advertising campaigns targeting young girls. The first truly kawaii character, Hello Kitty, with her oversized head, cuddly body, and pink bow, was stamped onto a coin purse. There's been no going back since. Hello Kitty has been mass marketed globally; everything from stuffed animals to debit cards to rice cookers has her face . She is instantly recognizable. She is kawaii.
Harajuku, the place to be!
Kawaii isn't just an aesthetic choice, but has became a fashion cultural focal point sprouting dozens of subcultures. Harajuku girls or Lolita or button adorned bags and jackets, the spread of kawaii can't be stopped. Harajuku is the epicenter of kawaii, and you have to walk through intersecting streets of colorful stores, shops devoted to your favorite anime characters and vintage stores to truly experience the best of Japanese cute culture.
You can't just window shop, you have to people watch. While the number of Harajuku girls with short hemlines and shockingly bright blues and pinks has dwindled in recent years, kawaii has grown. You'll still spot girls mixing ultra-feminine pinks and frills with knee socks. Some kawaii style even plays with aspects of punk culture, thick combat boots, but in colors and its style remain playful and young.
Read our Harajuku Shopping article for some of the best shops: Harajuku Shopping – 10 Shops & Malls You Should Buy From
You'll also see girls dressed in Lolita, a style mixing Victorian lace and other styles popular in the Rococo period. Lolita girls look like they stepped out of a painting, but still cute. For some, Kawaii is a distinctive style choice evident by the clothes they chose to wear, but kawaii goes deeper. A person wanting to fully embody kawaii will not only dress cute, but they will change their mannerisms, speak in a higher pitched voice, use makeup to enlarge their eyes. All this is done to evoke a mirage of youth to truly be considered cute. The obvious cuteness of past kawaii has evolved into a more subtle exploration of youth inspired trends. Look out for bright, pink blush painted higher up on the cheekbone, socks going above the ankles, buttons, stuffed animal keychains, and pastel colored hair.
If you're looking for that over the top Kawaii style or a more subtle, adorable, and youthful style, Harajuku has some of the best stores in the world to make your Kawaii dreams come true. Walk down Takeshita-dori and pop into one of the many adorable clothing stores. Grab a cropped fitting tee with an ice cream cone and a see through holographic fanny pack to be modern Kawaii.
Famous Brands in Kawaii Fashion
Now, in a time of Uniqlo's and Muji's simplicity, kawaii fashion has also had to adapt. Popular kawaii trends show sheer and lace with high collars and layered dresses over a t-shirt. It's grown up a little and it looks back towards some of the trends popular in 90's or from earlier decades; creating its own uniquely kawaii aesthetic. If you want to create your own kawaii looks, there's no place better than these shops spread throughout Harajuku.
Pink-Latte
The name alone makes it's inclusion a no brainer; head over to Pink-Latte. The clothes and accessories are as sweet as its name. Shop in the bright pink store and grab a logo tee or a purse shaped like your favorite food.
Address: SoLaDo 1-8-2 Jingumae, Shibuya-ku, Tokyo, Japan
6 Percent Doki Doki
Check out 6 Percent Doki Doki for a quintessentially Harajuku girl experience. Inside you'll be met with an explosion of color on the walls and on the clothes. Try on a fishnet, bow adorned sweater with galaxy skirt and a unicorn tee. If that isn't your style, check out the lollipop baby doll dress layered with a neon corset belt.
Address: 150-0001 Tokyo, Shibuya, Jingumae 4-28-16
Honey and Cinnamon
If you want a taste of vintage 90's meets modern bubble-gum cute then Honey and Cinnamon is for you. Teddy bear apparel and bondage inspired corsets line the walls.
Address: Dogenzaka 2-29-1 7F (Shibuya 109), Shibuya, Tokyo
Milk
If you're more into mod, get some 50's inspired dresses at Milk. Polka dots and florals will greet you at the door.
Address: 6-29-3 Jingumae, Shibuya-ku, Tokyo, Japan
Baby the Stars Shine Bright
If you want to try out Lolita fashion head on over to Baby the Stars Shine Bright. One of the most popular stores internationally for Lolita. Browse through the hoop skirt dresses and rows of antique looking lace. The dresses alone are pieces of art.
Address: 150-0001 Tokyo, Shibuya, Jingumae, 6-29-3, Harajuku KY building
Looking for more places to shop? Find out where the best shops are in Shibuya Shopping.
The Idols in Kawaii Fashion
Kawaii has even spread to Japan's entertainment industry. Most notably in sugary sweet voice actors and all girl musical groups. Musical Kawaii idols come with a gimmick. These music groups, or idols, are popular singers that you can meet in real life. Most commonly in Akihabara, idols visit malls and hold meet and greets.
People queue for hours to meet their idol, pose for a picture, and receive an autographed headshot. Don't be surprised to find idols in Japanese malls, especially in Akihabara and Ikebukuro. Look out for school uniform inspired outfits and colorful hairstyles decorated with bows and cat ear headbands. You might just walk into a crowd of people queuing in separate lines for their favorite performer.
Idol group, AKB48, is easily the world's largest pop group with a rotating roster of over 120 members. A nearly endless supply of idols means there can be performances and meet and greets simultaneously. AKB48 has remained relevant since coming onto the scene twelve years ago. They sing and dance in unison and have consistently upbeat syncopated tunes perfect for bouncing. In videos and live they perform in coordinating outfits and never stop smiling.
Visit the AKB48 Cafe in Akihabara but first read all about this cool neighborhood here: Akihabara Tokyo.
At first glance, Babymetal looks like any other sweet girl group, except for the heavy metal band performing behind their synchronized smiles and intense dance routines. The obvious youth of the three idols is clearly juxtaposed against the crashing music behind them, but the music does nothing but add to their cuteness factor.
Get Kawaii
Tokyo sometimes seems to be overtaken by kawaii, or cute. Adorable cat cafes, a city filled with friendly monsters and characters, to the clothes that populate shop windows, kawaii is unavoidable. Kawaii influences how so many men and women in Japan dress. Make sure to keep your eyes open on the train and walking through the streets of Harajuku to see cute things that can't be missed.
So grab a Hello Kitty shaped purse or use a Disney phone case. Don't be afraid to get kawaii while in Tokyo.
Are you into Kawaii Fashion? Show us on our Facebook Group! Don't forget to follow Your Japan on  Instagram, Facebook, and Pinterest for lot's of interesting things about Japan! Until next time, mata ne.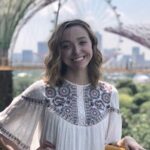 Originally, from the USA I'm a wanderer exploring Japan. When not reading, I'm drinking too much coffee, going on rambling walks, or wandering through an art museums.