Nagoya is the fourth most populated city in Japan. And it is the perfect stop if you want to get some peace between the loud cities of Tokyo and Osaka. From its castle to its shrines, to its shopping streets and museums, you can surely enjoy one or a couple of days in this capital of Aichi prefecture. Let's see our 10 suggestions of things to do in Nagoya! But first, here are few useful travel tips about transportation and accommodation.
How to go to Nagoya?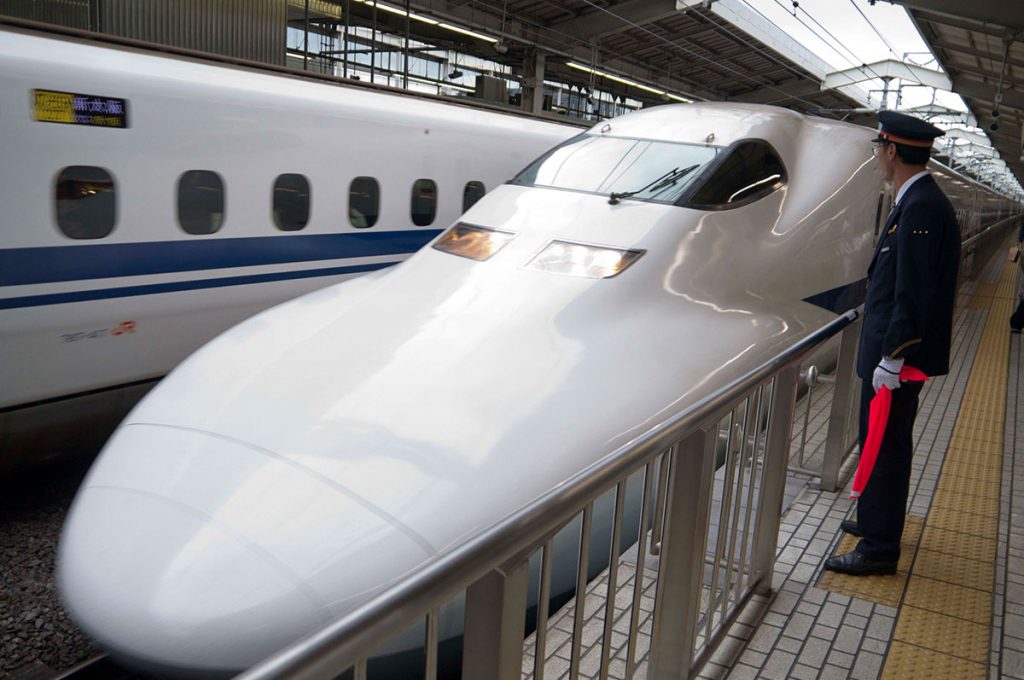 From Tokyo Station: The fastest way to get from Tokyo Station to Nagoya is by taking the Tokaido-Sanyo Shinkansen. It takes roughly 1 hour and 40 minutes and about 11090 yen.
From Shin-Osaka Station: The best way to get from Osaka to Nagoya is also by taking the Tokaido-Sanyo Shinkansen from Shin-Osaka station. It takes about 50 minutes and costs 6560 yen.
If you have to cover these long distances, it is advisable to purchase a Japan Rail Pass. You can get more information about it in our article JR Pass Japan.
Where To Stay in Nagoya?
Guesthouse –  Hostel WASABI Nagoya Ekimae
Why guests love it: excellent location and staff, very clean
Price: from ¥2,000 per person/per night
Website: Hostel WASABI Nagoya Ekimae
Hotel – APA Hotel Nagoya Sakae
Why guests love it: excellent location and quality of food, friendly staff
Price: from ¥10,000 per room/per night
Website: APA Hotel Nagoya Sakae
Ryokan – Kyoya Ryokan  (Adults Only)
Why guests love it: excellent location, good breakfast, rooms with garden view. Please note that this property cannot accommodate children.
Price: from ¥10,000 per room/per night
Website: Kyoka Ryokan
Best Things To Do in Nagoya
Nagoya Castle
Nagoya Castle is the most famous and visited attraction of the city. It was one of the biggest castles in Japan, unfortunately mostly destroyed in 1945. But, even though it is a reconstruction, it's worth a visit. Please note that the castle's main keep is scheduled to be reconstructed by 2022 and for this reason cannot be entered anymore. The castle's palace, Honmaru Goten is, on the contrary, open to the public and fully reconstructed in the traditional ways. It hosts beautifully painted sliding doors, and do not forget to take a picture with the tigers!
Admission: 500 yen
Opening hours: 9 AM to 4:30 PM
Atsuta-Jingu Shrine
This shrine is one of Shinto's most important shrines and one of the oldest landmarks in Nagoya with its 1900-year-history. It finds itself in a beautiful wooded park, the perfect place to take a walk. Finally, in its restaurant, you can try the shrine's version of kishimen noodles, a famous local dish.
Shirotori Garden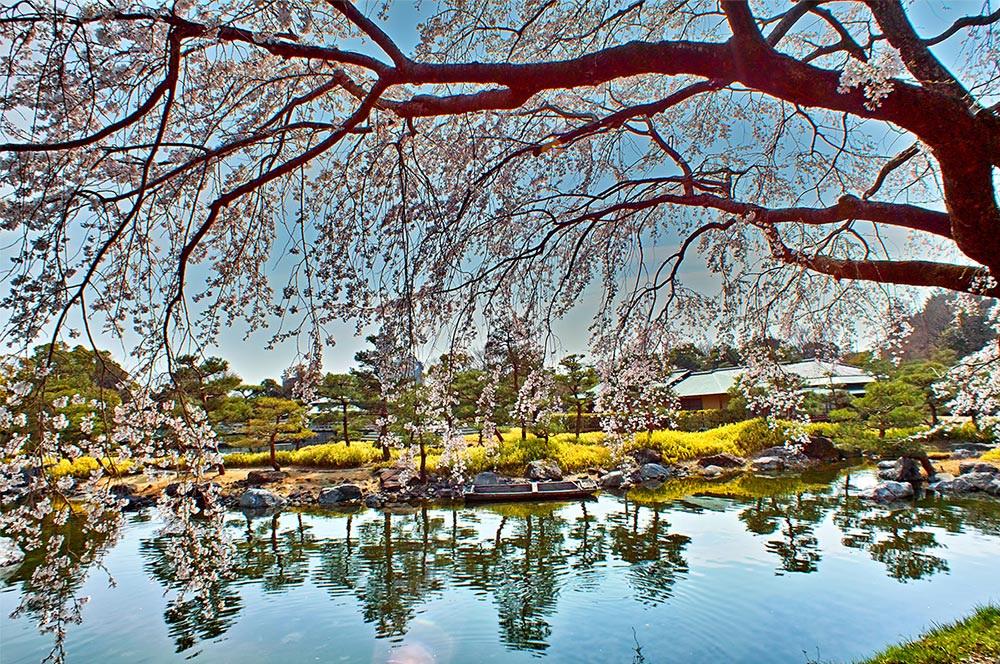 Just a 10-minute walk from the Atsuta-Jingu Shrine, this garden is the biggest Japanese garden in Nagoya. It was designed with modern aesthetics with the help of artists coming from other areas including Kanazawa, famous for its beautiful Kenrokuen garden.
Admission: 300 yen
Opening hours: 9 AM to 5 PM
Website: Shirotori Garden
Osu Kannon Temple & Osu Shopping District
Osu Kannon is a beautiful Buddhist temple in central Nagoya. Inside, one can find a wooden statue of Kannon, the goddess of mercy, that was carved by Kobo Daishi himself (you can read about him in our article Koyasan Japan). After the visit to the temple, take a break by going shopping! The Osu Shopping District close to the temple offers more than 400 shops and restaurants.
Nagoya TV Tower
Nagoya TV tower is located in Sakae, Nagoya's downtown district. Completed in 1954, this was the first TV tower of its kind in Japan. It is 180 meters tall and has an observation deck 100 meters above the ground.
Admission: 700 yen
Opening hours: 10 AM to 10 PM
Oasis 21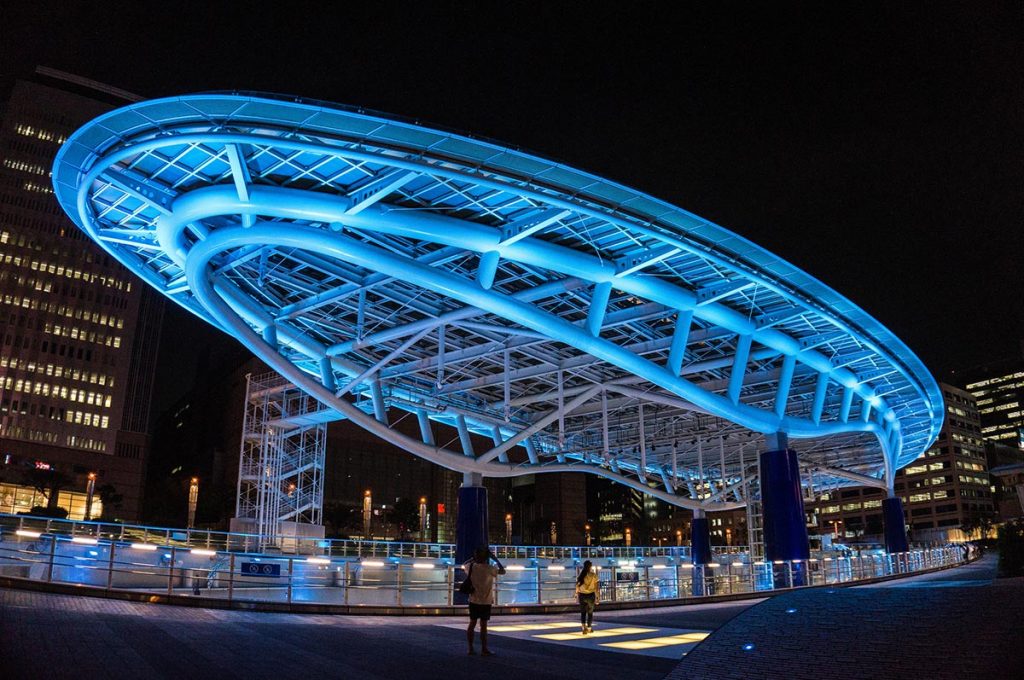 Close to Nagoya TV tower, Oasis 21 is a futuristic shopping center which features a "Water Spaceship" roof, accessible to the public, with a large pool of water. We suggest going there in the evening because the center looks amazing when all its colored lights are on!
Admission: Free
Opening hours: Shopping and roof access are available from 10 AM to 9 PM, while restaurants are open from 10 AM to 10 PM
Nagoya City Science Museum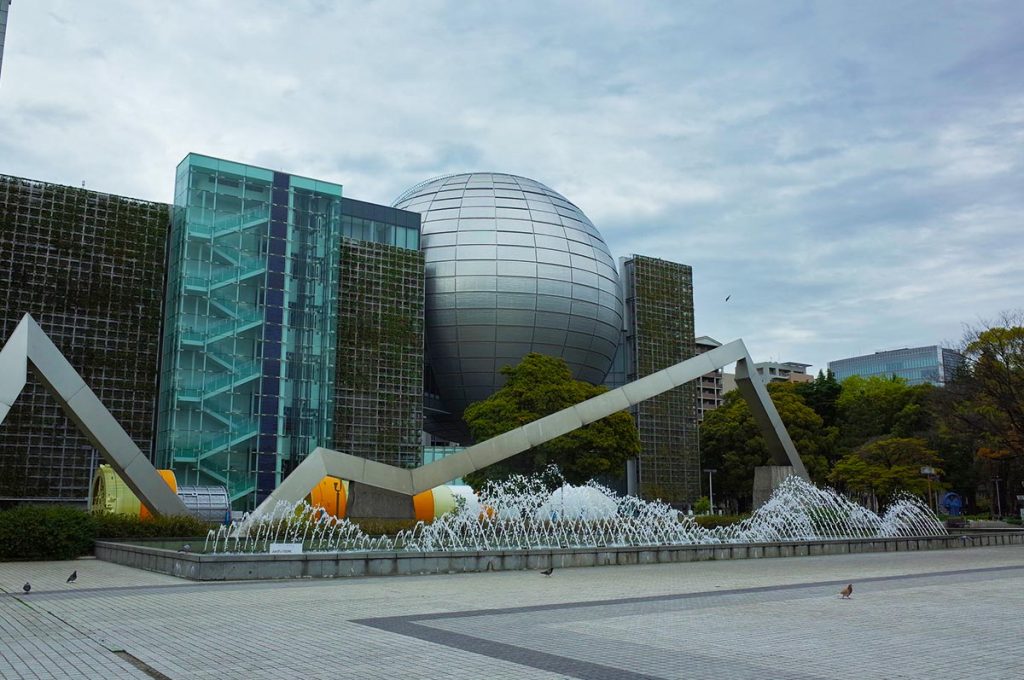 Nagoya City Science Museum's huge giant silver globe is home to one of the world's largest planetariums. Please note that shows are only in Japanese, but can nevertheless be interesting just by looking at the stars projected on the screen. Temporary exhibitions are held in the basement, while the permanent ones are held on the other floors.
Admission: 400 yen (800 yen including a show at the planetarium), separate fees for temporary exhibitions
Opening hours: 9:30 AM to 5 PM, the museum is closed on Mondays and on the third Friday of each month
SCMAGLEV and Railway Park
This is the museum of Central Japan Railways (JR Central). It features expositions about the advances in high-speed rail in Japan and shows a collection of 39 retired train cars. Some of them can be accessed or viewed from underneath. The second floor of the museum is specifically designed for young children.
Admission: 1,000 yen
Opening hours: 10 AM to 5:30 PM
TOYOTA Commemorative Museum of Industry and Technology
This museum is run by the Toyota group companies and offers exhibitions about the history and spirit of the company. The display is offered in English as well. We suggest this museum to those who are interested in industrial manufacturing processes.
Admission: 500 yen
Opening hours: 9:30 AM to 5 PM
Tokugawa Art Museum and Tokugawa-en
Nagoya during the Edo period (1600-1868) was home to the Owari, one of the three major branches of the Tokugawa family. The museum features the collection of the household belongings of the Owari family, including furniture, samurai armor and swords, tea utensils, noh costumes, poems, and maps. The garden, next to the museum, has several walking trails and hosts a large pond in its centre. The best period to visit are spring and autumn, due to its stunning vegetation.
Admission: The art museum alone costs 1400 yen, while the access to the garden costs 300 yen. Visiting both costs 1550 yen
Opening hours: The art museum is open from 10 AM to 5 PM, the garden from 9:30 AM to 5:30 PM
Legoland Japan
We're not done yet! Nagoya hosts also LEGOLAND Japan, so if you have kids, consider bringing them to this famous amusement hotel. We really hope you will enjoy your stay in Nagoya.
Website: LEGOLAND Japan Resort
Did you know that we are also on Facebook, Instagram, and Pinterest? Stay up to date following our profiles, and if you want to talk about Japan with other travelers, you can join our growing community on Facebook. See you soon!
Born in Italy, raised in Switzerland, now living in Tokyo, I get my inspiration by travelling the world. I love writing, drawing, photographing, and video making. I am currently studying Japanese.