Working Holiday Visa Japan – Have you ever wanted to travel to Japan and immerse yourself in Japanese culture longer than your average holiday? Well you're in luck! Japan has a special visa program designed for young people allowing them to spend time in Japan while allowing them to work on the side to cover travel funds.
With this visa you can get the most out of your travel experience and see Japan from a whole different perspective. You can take your time to deeper understand Japanese culture, travel to different places in Japan and experience a slice of Japanese life that you won't get when you're on holiday.
What is a Working Holiday Visa Japan?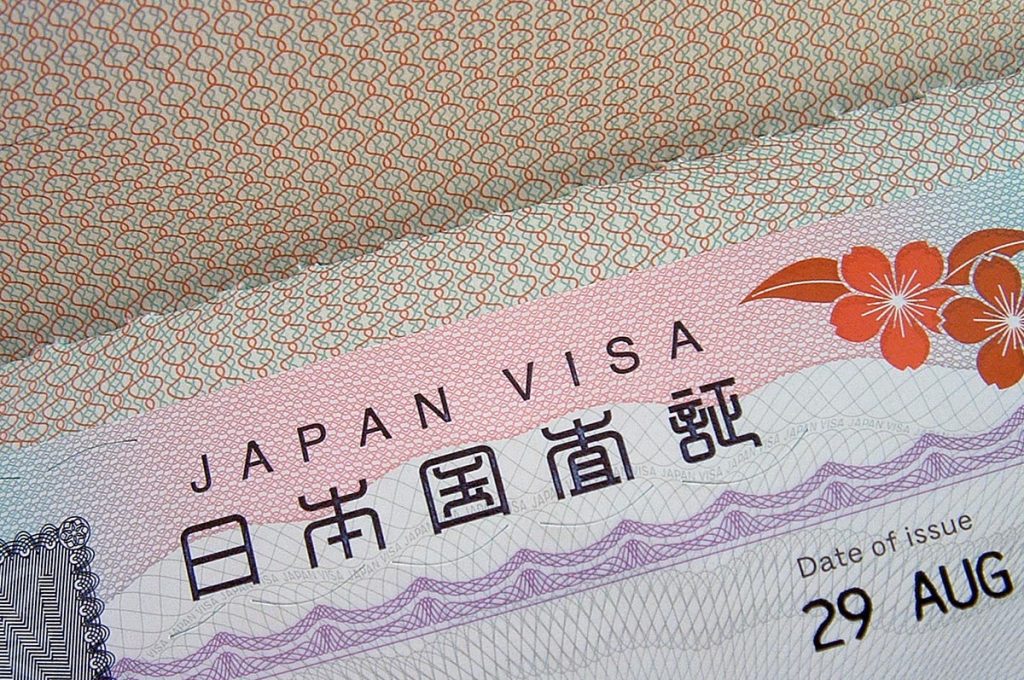 A working holiday visa is a special kind of visa allowing you to stay in Japan for usually up to a year. With this visa you are allowed to travel freely within Japan and engage in employment as a means to cover travel expenses. Japan started their working holiday program in 1980, with Australia being the first partner country.
Under its program based on bilateral arrangement, participating countries can promote greater mutual understanding and friendship between partner countries, fostering a global perspective and a deeper understanding of other cultures. Young people are offered the chance to expand their horizon and knowledge by visiting foreign countries for a longer period in order to learn and understand a foreign culture and their way of life. The main goal is to spend time in Japan either traveling or learning about its culture and life in Japan while having the option to engage in work activities.
Who is eligible?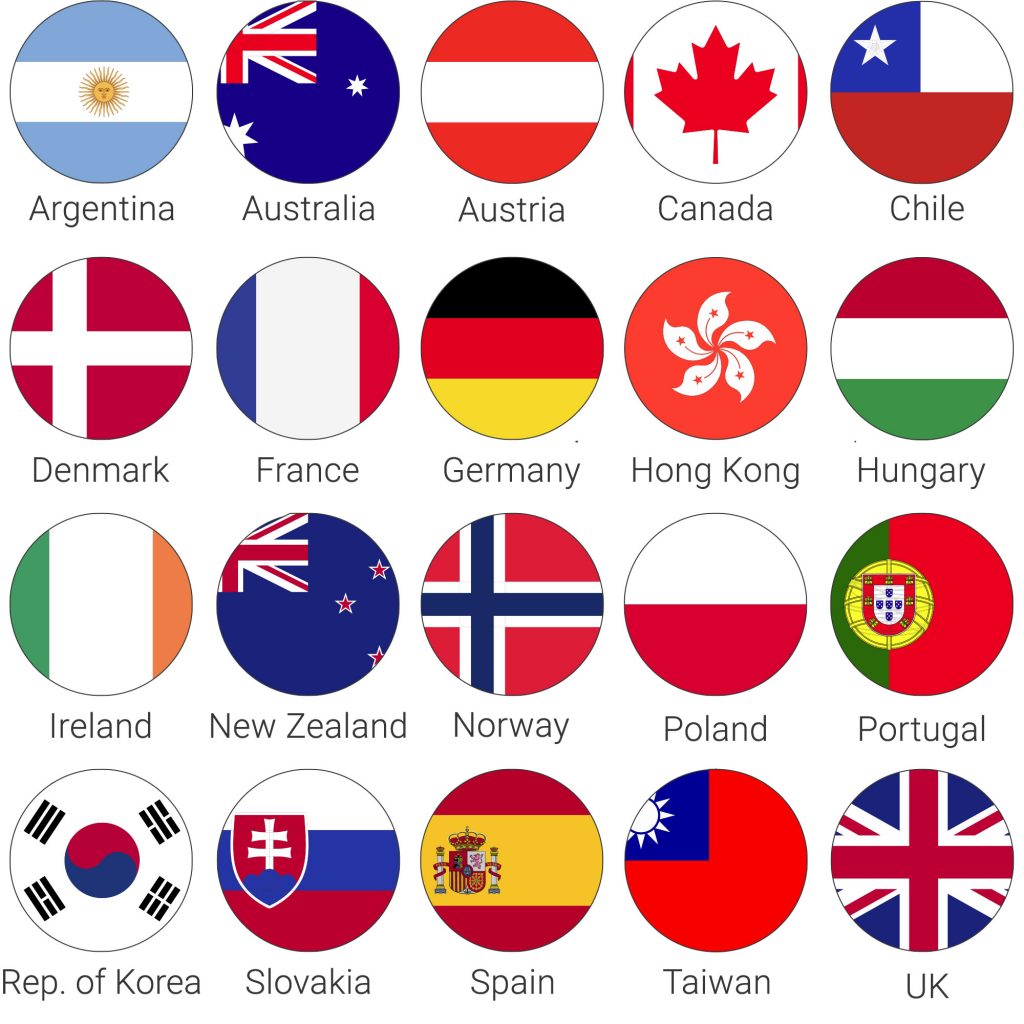 There are a couple of requirements to take into consideration before you can benefit from this special program. As of 21st January 2022, 20 different countries are participating in Japan's working holiday program.
Depending of the country, residents must be between the ages of 18 – 30 years old at the time of application. Residents must hold a valid passport (At the time of application as the visa will be attached to the passport. Please check with your local embassy for the needed validity of your passport.) and have enough funds for a return ticket if you haven't already purchased one.
You also have to possess enough financial funds to cover the initial period of your stay and be in good health. Needless to say you cannot have any criminal record. Lastly, only applicants who have never participated in the working holiday program in Japan are eligible.
What documents do I need?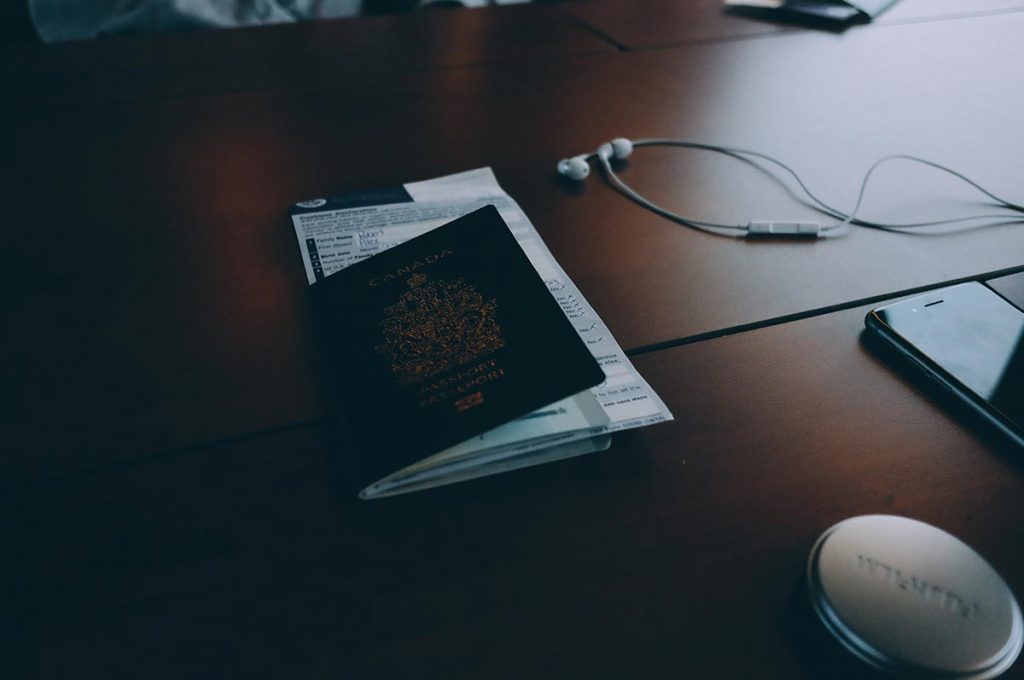 Now that you've checked if you're eligible, let's go over the needed documents before you apply. Since the Japanese Immigration Bureau follows strict rules about who is granted a visa and who is not, make sure you prepare the following to the best of your ability. Any missing document or incomplete form will only delay your application or in some cases even get rejected.
A valid passport (At the time of application as the visa will be attached to the passport. Please check with your local embassy for the needed validity of your passport.)
2 passport size photo's of approx. 35 x 45 mm and not older than 6 months
A personal resume or history (A4)
Itinerary in detail, meaning the proposed itinerary for the whole duration of your stay, including the addresses of the places you will stay at if possible. If you don't know where you will stay, it's advisable to list the websites you will use to find accommodation.
A cover letter stating your reason for applying, write it in a convincing way why you chose Japan
A letter from your doctor/physician stating that you are in good health or medical certificate
A return ticket or sufficient funds to purchase a return ticket.
Bank statement showing that you have enough funds to cover your initial stay. This ranges from about 200,000 yen to 500,000 yen (or roughly 1800 USD to 4500 USD) depending on the country you are from. Please check your local embassy website for actual numbers.
How do I apply for a Working Holiday Visa in Japan ?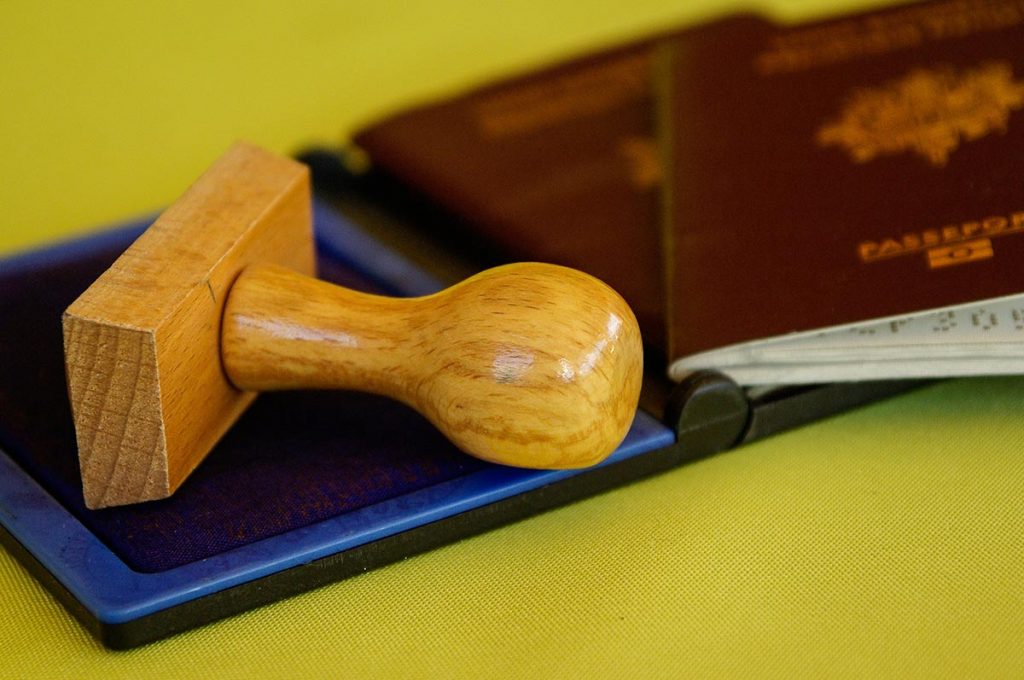 When you have gathered all necessary documents, it's time to apply. Go to your nearest embassy or consulate of Japan in your country, make sure you do that in person and do not send somebody on your behalf as the application will be rejected, and submit all the documents. You cannot send the application by post or email as they will only accept applications made in person. Usually, you don't need an appointment, just go during opening hours.
Depending on your country and based on the documents you submitted, you may or may not get interviewed for more information when needed. After your documents are being checked and stamped, you will need to hand in your passport and receive a receipt which you need to keep to collect your passport. After about one week you need to go back to the embassy/consulate together with your receipt and pay a visa fee (the amount differs between countries) to collect your passport. Inside you will find your brand new visa. Conditions and requirements differ between countries, please check your local embassy or consulate for more information.
Note: You cannot apply for a working holiday visa for Japan outside your country of citizenship. Let's say you are from the UK and you live in China. To apply for a WHV to Japan, you would need to physically go back to the UK to submit your application. 
How long is my Working Holiday Visa valid?
Once you receive your visa, you will have one year to activate it by entering Japan. From the moment you pass through customs in Japan, your visa will be valid for one year from that day onwards. Citizens of Australia, Canada and New Zealand have to extend their visas after 6 months. To extend your working holiday visa you need to visit an immigration office with your passport and Residence Card and pay an extension fee of 4000 yen.
What to do when you arrive?
So you have you shiny new visa in your hand and you've finally made it to Japan! Hold on, don't go running off to that fancy Maid Cafe yet! Even though the hardest part is over, there are still a couple of necessary steps you have to take in order to make smooth transition into your new life in Japan.
Working Holiday Visa Japan – Step 1: When you arrive at the immigration after you land, you will be given a credit card-sized Residence Card (在留カード). This will also serve as your ID card and it's important to have it with you at all times.
Working Holiday Visa Japan – Step 2: You are expected to register your residency within 2 weeks of arriving in Japan. If you are staying at a friend or hotel, you can temporary use that as an address until you find your own accommodation which then you have to notify them by a change of address. Go to your local municipal office and fill out the residency registration form.
Working Holiday Visa Japan – Step 3: Any non-Japanese resident staying for longer than 3 months can join the National Health Insurance (国民健康保険). It has many benefits and joining it is highly recommended. Under the National Health Insurance, patients only need to pay 30% of the total cost of care at clinics and hospitals. It is accepted by more than 90% of the hospitals, clinics and even dental clinics in Japan. To join, fill out the form for the National Health Insurance (found at the city hall) and submit it together with your Residence Card and passport at your local municipal office. Premiums are charged monthly and you will be billed later. The amount of the premium depends on the area, your income and financial situation. You will receive a health insurance card which you need to bring with you when you see a doctor or go to the hospital.
Working Holiday Visa Japan – Step 4: You will also receive a My Number card after you register your address at the municipal office. The aim of the My Number system is to streamline and unify administrative procedures among government agencies for things such as taxation and social security. On your card you will be given a 12-digit identification number. A paper My Number card will be mailed to you by post so it's important that you can receive mail at the address you registered.
Working Holiday Visa Japan – Step 5: Set up a mobile phone account. It might be a bit of a hassle to set up a Japanese mobile phone account as with most providers they will ask you for a Japanese bank account. But to set up a Japanese bank account you are required to have a Japanese phone number. This creates a chicken-or-the-egg situation that you can't do either. Fortunately there are options to set up a Japanese mobile account by having you pay with a foreign credit card using smaller providers aimed at foreigners like B-Mobile, OCN Mobile One or UQ Mobile. 
To set up a mobile account, head to the phone store and bring with you:
ID, this could be your passport or Residence Card (make sure you've registered it at your local ward office).
A credit card, either Mastercard of Visa.
A Hanko stamp (personal name seal). If you don't have a Hanko stamp, then your signature should suffice.
If you go to the bigger electronic department stores like Yodobashi Camera (insert link), they usually have English speaking staff available to assist you with your application. An employee will consult with you and after you decide on a plan will walk you through the options and assist you with the set up. Apart from your monthly payment you will also need to pay a one-time startup fee.
Working Holiday Visa Japan – Step 6: With your Japanese phone number, it's time to set up a Japanese bank account. Unfortunately with most big Japanese banks like Mizuho or Sumitomo, you have been living in Japan for at least 6 months in order to set up an account. The easiest way for foreigners to set up a Japanese bank account is to go for example Japan Post Bank (English speaking staff available at some of the bigger branches) or Shinsei Bank (English speaking staff available at some branches). Along with the filled out form to set up an account, your passport, Residence Card, Japanese phone number are needed. If you have a Hanko stamp it's recommended to bring it with you, although you can also sign with your signature. You can have a Hanko stamp made at a Hanko store. As a foreigner you can have a Hanko made with three Japanese katakana characters which you can use for official documents. It's not necessarily required but having it makes filling out documents or applying for things much more easier.

Find an Accommodation in Japan
Now that you have everything set up, you can start looking for accommodation if you haven't already. To cut costs, a share house might be a good option. Most share houses will have individual rooms together with communal areas like the kitchen and the bathroom. If you want to opt for something even more economic, dormitory style accommodation is also widely available. In order to rent you own apartment in Japan, you are required to have a Japanese person to act as guarantor.
If you don't, then there are agencies for foreigners acting as intermediate companies, a service fee is required for this. Depending on the realtor, move in fees like Key Money (as a gratitude gift to the landlord which you won't get back) and a deposit along the first payment of rent are very common. Renting your own apartment is quite an investment, make sure you are aware of all the fees you need to pay when moving in.
For share houses, check out Borders House or Sakura House.
For dormitories, also check out Sakura House dormitories.
For foreigner friendly apartments, check out GaijinPot, Suumo or Ash. the Realtor.
Find a Job in Japan
Holding a working holiday visa will allow you to do a variety of different jobs. If you're from an English speaking country, teaching English is an easy way to have a comfortable income. If you have more confidence in your Japanese ability, you could try finding work at a convenient store or hotel. Sites like GaijinPot or Craigslist have lots of job listings for foreigners and places like convenient stores, cafe's and restaurants often hire new staff.
There are no restrictions on how many hours per week you are allowed to work. Though, be aware that participants holding a working holiday visa are strictly prohibited to work at nightclubs, massage parlors, gambling establishments, the adult industry and other premises affecting public morals in Japan.
How about English teaching? Read our article about How to find English teaching jobs in Japan.
Pros & Cons of a Working Holiday Visa Japan
Working Holiday Visa Japan – The Pros
Aside from needing to be a citizen of a participating country, a working holiday visa is a fairly easy way to stay in Japan for a longer period.
There are plenty of jobs to do even if you don't speak Japanese.
Working Holiday Visa Japan – The Cons
A Working Holiday Visa is not a Working Visa nor is the purpose of a working holiday of finding longterm employment. The primary goal is 'holiday' and the WHV is not designed for people who's main intend it to work.
You cannot accept a permanent job.
You can apply only one time in your life
Tips to help you on your way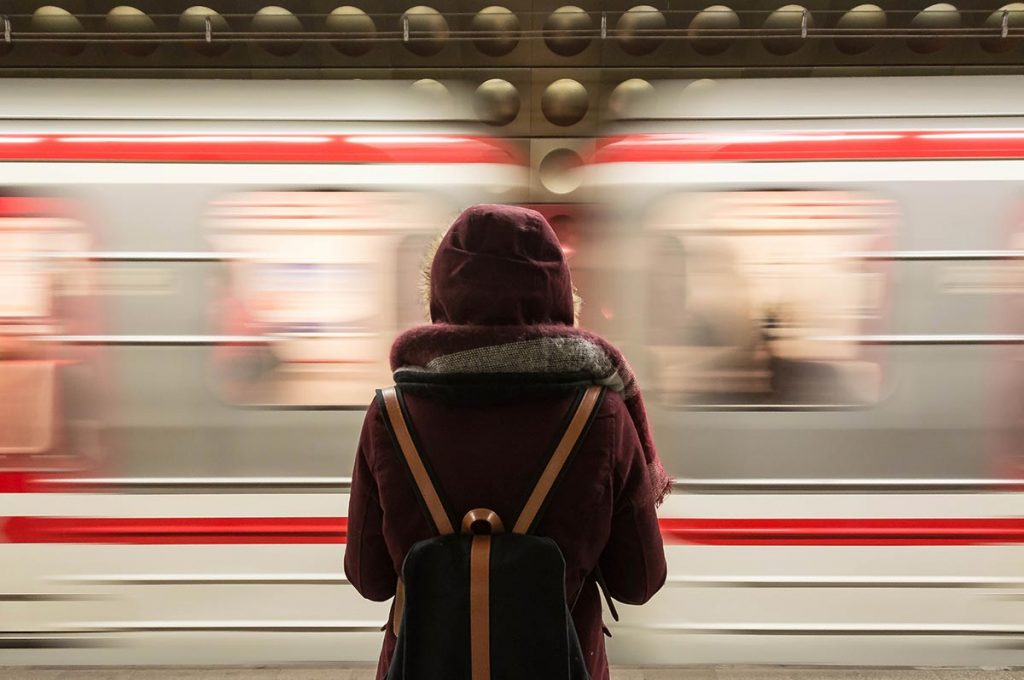 Tip 1: Since you will have a whole year to activate your visa, it helps to apply well in advance so you have more than enough time to prepare things like your itinerary, finding an apartment or even a job.
Tip 2: Although you don't need to know any Japanese when coming to Japan, knowing the basics will go a long way as Japanese will appreciate you taking the effort to learn their language. 
Tip 3: Even though you can work during your stay, it's still advisable to save up money before coming to Japan in case you find yourself without work in Japan.
Tip 4: Gaijin Trap (not the gutter ones), a different culture brings along a lot of change, either good or bad. Try to find a balance where you won't find yourself criticizing everything little thing that is different from your own country as well as suddenly immerse yourself too much to the point that you reject all things that are non-Japanese. Because you have more time, take it easy and gradually ease into your new Japanese life.
Tip 5: In Rome, do as the Romans do. The Japanese are very serious about etiquette, different situations require certain etiquette or manners. For example on the escalator, the left side is for standing still and the right side is for walking. Or did you know that when entering an onsen, you have to shower and clean your body before setting foot in the onsen? A good tip is to observe how the Japanese do it and copy that. If you want to know how to behave in an onsen, check out our onsen etiquette article.
Conclusion – Working Holiday Visa Japan
Before participating in the work-holiday program, you may want to visit Japan once as a tourist. Check out the tourist visa application requirements for Japan beforehand.
A working holiday visa is a perfect way for you to come to Japan and experience Japanese culture, its people, the language and all that this beautiful island nation has to offer. Not only are you able to travel places but also get a taste of real life by allowing you to work and join Japanese society. You can take the time to plan your travels without feeling the need to rush and do everything at your own pace.
Traveling can be expensive in a country like Japan, but having that option to work is surely an assuring thought. Travel to different places in Japan, work on a field pulling daikon from the ground, making friends with locals and creating memories over the span of one year is an experience you can only get with a Working Holiday Visa. Check all the amazing places you can visit during your stay in Japan!
To discover more about Japan and get to know more Japan enthusiasts, join our  Facebook Group.
Also, don't forget to follow us on Instagram, Facebook, and Pinterest!
Have a great time in Japan!