For many westerners, Japan is a fascinating and mysterious country. Its long standing traditions, tantalising food, beautiful landscape, and unusual quirks make this country an exciting destination not only for tourists, but for long-term travellers too. There is so much to discover about Japan!
Life in Japan
There are a few striking advantages to living in Japan. First of all, it has a very efficient public transport system, which is handy as driving in large cities is not convenient. Trains and buses are frequent and run on time, with a well distributed network that reaches even the remote corners of the country.
If you move there or decide to stay for a while, you'll notice that the healthcare system in Japan is impressive. It is, in fact, the best in the world, with its modern hospitals equipped with the latest technologies and highly trained doctors and nurses.
Japan is a safe country to visit as a tourist, with a low crime rate in terms of pickpocketing and muggings. As in any country, it's always better to be cautious in the most touristic areas and in the evenings, especially in large urban areas.
If you visit remote areas or small villages, chances are that you might be one of the very few westerners. Japanese people are friendly and enjoy making conversation with tourists. They are often eager to discover the cultural differences between their country and yours, especially if they haven't travelled much. Don't be surprised if they ask you some questions – depending on your Japanese language level and their English skills, the number of questions might even increase!
This country offers entertainment for all tastes. The landscape is wonderful – from stunning beaches to snow-capped mountains, you could be relaxing listening to the sound of the waves one day and darting down the skiing slopes the next. The cities are vibrant and exciting, day and night.
A very different culture
When visiting other countries, it is always a good idea to keep an open mind about local traditions and culture. This is especially true when you are trying to settle down abroad. Learning about the origins of certain traditions will make it easier to understand and accept them.
In Japan, there are few important areas that you should keep in mind when it comes to social interaction. Pay attention to your posture, hand gestures, and body language in general – theirs is very different from ours! For example, putting your hands in your pockets or slouching while talking to someone should be avoided, as it shows a lack of respect. 
Speaking of respect, Japanese people are extremely polite and take good manners and etiquette very seriously. It would be very offensive to criticise someone's heritage, government, country, and culture. For this reason, saying 'no' and asking for clarification doesn't come naturally to Japanese people. They might feel that declining or rejecting something would be too disrespectful so, instead, they might say something like 'I'll ask my boss'.
Similarly, they avoid asking for explanations as it would imply that their interlocutor might not have been clear enough, which would risk causing offence. They might just pretend to have understood, nodding and smiling politely.
Teaching English in Japan
With over 140 English language schools in Tokyo alone, there are plenty of opportunities for teachers of English as a foreign language (TEFL) who want to relocate to Japan. 
Like in most countries, living in larger cities and  modern urban areas is more costly than in remote or rural regions. While this is one of the most expensive countries in the world, a teaching English Japan salary is generally good, ranging between 200,000 and 600,000 yen a month.  
To be employed as a TEFL teacher in Japan, you should meet specific requirements. First of all, you need a Visa. If you have already secured a job from your home country, you can apply as an 'instructor' for a Working Visa. The employer should send you a 'letter of invitation', which is required for your Visa application. Beware of scams – don't accept a job offer without a letter of invitation.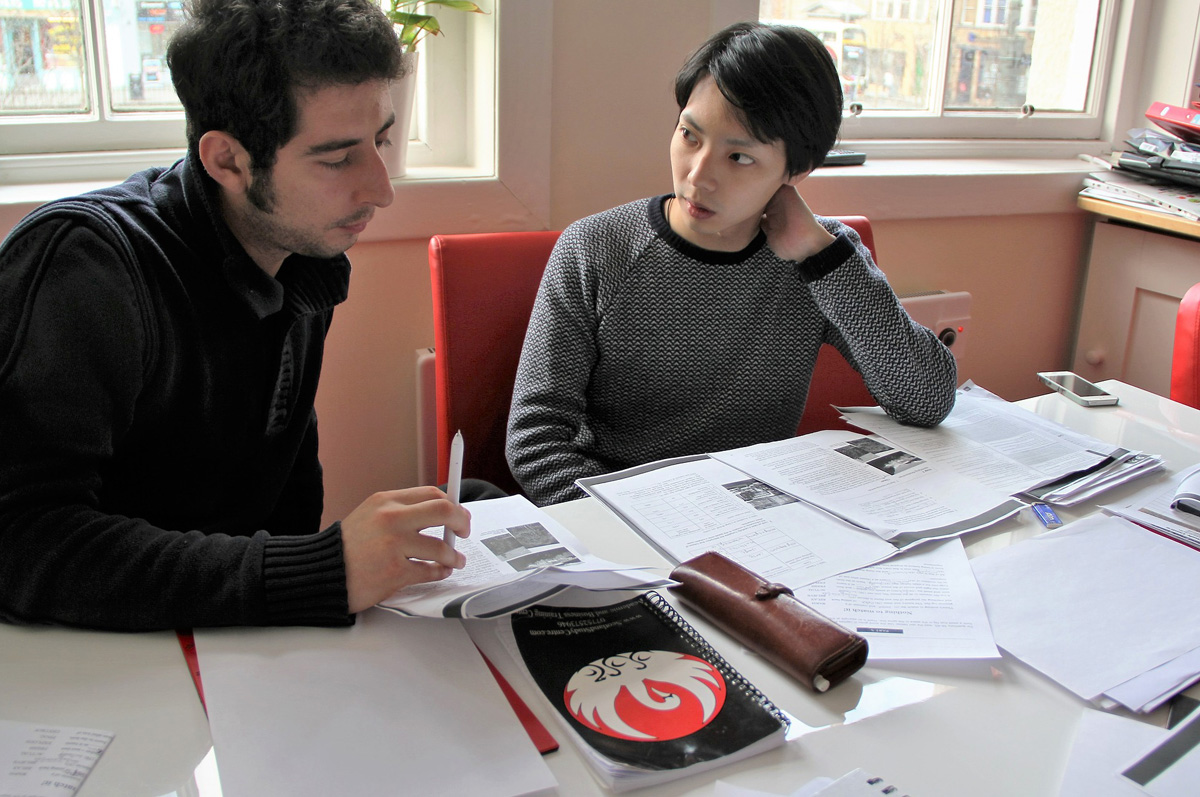 If you haven't found a job yet, you can apply for a Working Holiday Visa. This will allow you to work part-time during your time abroad, but it's limited to 18-30 year old individuals from certain countries, so check before you apply.
You could apply for a Tourist Visa. This allows you to stay in the country for 90 or 180 days while you look for a job. Once you find it, you should change your Visa – you are not allowed to work on a Tourist Visa.
You will have considerably more chances of getting hired if you hold a degree, but this does not need to be in any specific subject. You can still try your luck with a Working Holiday Visa, start working as a freelancer, which could be your springboard into school teaching.
A 120-hour TEFL certificate is highly desirable, and it would give you an advantage over other candidates. However, many schools will offer in-house training.
Previous teaching experience is not necessary, but it's an added bonus. You are not required to be able to speak Japanese, but it would make your life easier if you do. It's always worth learning some basic phrases, like 'please' (お願いします – onegaishimasu) or 'thank you' (ありがとうございました – arigatogozaimashita) to be polite and show respect.
Where to teach in Japan
If you want to work in public schools, you can be hired as an Assistant Language Teacher, to support the local teachers in the delivery of fun and engaging lessons. Both your colleagues and students will be interested in learning more about you, so you'll be encouraged to give them an insight into your culture. You can apply for these roles directly to the school or through the Jet program, which allows both native and non-native speakers to teach English in Japan.
Alternatively, ekinawas or language academies are a very popular choice. Most of these schools will cover the cost of your flights and accommodation. They are ideal if you are new to teaching, as they often provide professional development and a support network for teachers.
International schools and universities offer the most sought-after roles. With the highest salaries and excellent perks, the competition is stiff. You'll find these institutions in the largest cities, like Tokyo, which makes it extremely difficult if your ideal location is rural.
All there is to know
All in all, Japan is a fantastic destination for teachers of English as a foreign country, as long as they know what to expect. Be prepared for an expensive country that offers a fantastic lifestyle, eye-opening cultural differences, and exciting adventures – not to mention a thriving teaching career.