Tokyo is a huge city and if you did not know that you will soon find out once you arrive in the busting metropolis. However, while Tokyo has a large population compared to its land size, the city manages its space very well, so you won't find it too cramped.
Capsule hotels are something which may not be known to everyone, however they are definitely a unique attraction when visiting Tokyo, and a must do for any tourist. They are designed for the budget conscious traveler, who wants a quick basic stayover for a night or more, however these capsule hotels have also become icons in themselves with their unique appeal. We will list the top 9 of them in this article for you. Finally, please keep in mind when booking that a lot of the capsule hotels are split up into female and male dormitories, so you would be booking a female only or male only capsule at the time, its important to ensure you know what you are booking and that it's right for you.
MyCUBE by MYSTAYS Asakusa Kuramae
MyCUBE Asakusa offers a top-notch location being only an 11-minute train ride to the famous Sensoji Temple, or a slightly longer walk at about 17 minutes. These capsule units offer all you need at a competitive price.
In summary this property would be the perfect stopover if you are happening to visit the famous Sensoji Temple in Asakusa, which is highly recommended by the way.
Price: From ¥2,600 to ¥5,200 per night
Location: https://goo.gl/maps/jRY9zsz24L77vy3w8
Smart Stay SHIZUKU Ueno E
kimae
Ueno in Tokyo is a must visit location offering many things to do, the township in itself is very beautiful and offers stunning views. Smart Stay will allow you to visit Ueno and not have to travel far back to your accommodation.
All in all, this is an excellent capsule hotel as all rooms have tv's, the property has a sauna and breakfast restaurant as well.
Price: From ¥2,958 per night
Location: https://g.page/SHIZUKU_UENOEKIMAE?share
Moon Station Hotel
One of our personal favorites, Moon Station really is quite unique and a must visit. Located in Kota City, this location has many attractions nearby. The Capsule Hotel itself is designed in such a way that you feel as though you are a part of a space shuttle mission and each capsule is your cabin for the space adventure. Trips to space are out of most people's budgets, however this will meet you halfway. One of the best capsule hotels in Tokyo for sure.
To bring it all together Moon Station is a one of a kind experience for that space enthusiast, or anyone who likes something a bit different
Price: From ¥2,926 to ¥3,175 per night
Location:  https://goo.gl/maps/kPPX82uZYrshjWvj8
Nine Hours, Shinjuku North
Nine Hours is a chain of capsule hotels across Tokyo, we have chosen the Shinjuku location as this is a very popular location, and this particular hotel has great reviews. The bathroom/shower facilities along with the rooms and common areas are very modern and you really are getting your value for money here.
To summarise you can't beat the modern appeal of this property along with the fact it's a chain, so there will be some consistencies across all the locations, for your travels.
Price: From ¥2,460 to 5,480 per night
Location:  https://goo.gl/maps/8iusr2NSEkbCakJ58

First Cabin- TKP Ichigaya (Adults Only)
First Cabin is similar to Nine Hours in that there are multiple locations throughout Tokyo, once again we have gone with this particular one as it has great reviews along with other benefits.
To conclude First Cabin Ichigaya offers a great location along with the fact that it's Adults only ensures you should get some peace and quiet.
Price: From ¥2,500 to ¥5,000 per night
Location:  https://goo.gl/maps/Juhf2qhb9vAvTt398 
Read also:
The Global Hotel Tokyo
The Global Hotel is quite unique in that each capsule has its own private bathroom and wardrobe, quite often capsule hotels will have these facilities separate from the capsule itself, a bonus here we believe. Also, this property even though it's a capsule hotel it has the feel of a standard hotel especially the entrance and at check in. Best of both worlds.
In conclusion the Global Hotel is a good bet if you want a bit of a hotel feel while still staying true to the Japan Capsule Hotel, a magnificent choice.
Price: From ¥2,178 per night
Location: https://goo.gl/maps/ad3iCJxrk5fDwyHf8 
Khaosan Tokyo Samurai
The name itself makes it awesome enough don't you think. We have chosen this one as it's got to be one of the cheapest of the lost, great for on a budget. You are not compromising to much however, this capsule hotel is great value for money, great facilities and location, with a traditional feel to the place while also being modern. Please keep in mind bathroom facilities are usually shared here.
To summarise Khaosan is great value for money, and perfect for this on a budget while not compromising on quality.
Price: From ¥1,500 per night
Location: https://goo.gl/maps/pMB9SjKTDsp6fRyF9 
Albida Hotel Aoyama (
Female Only)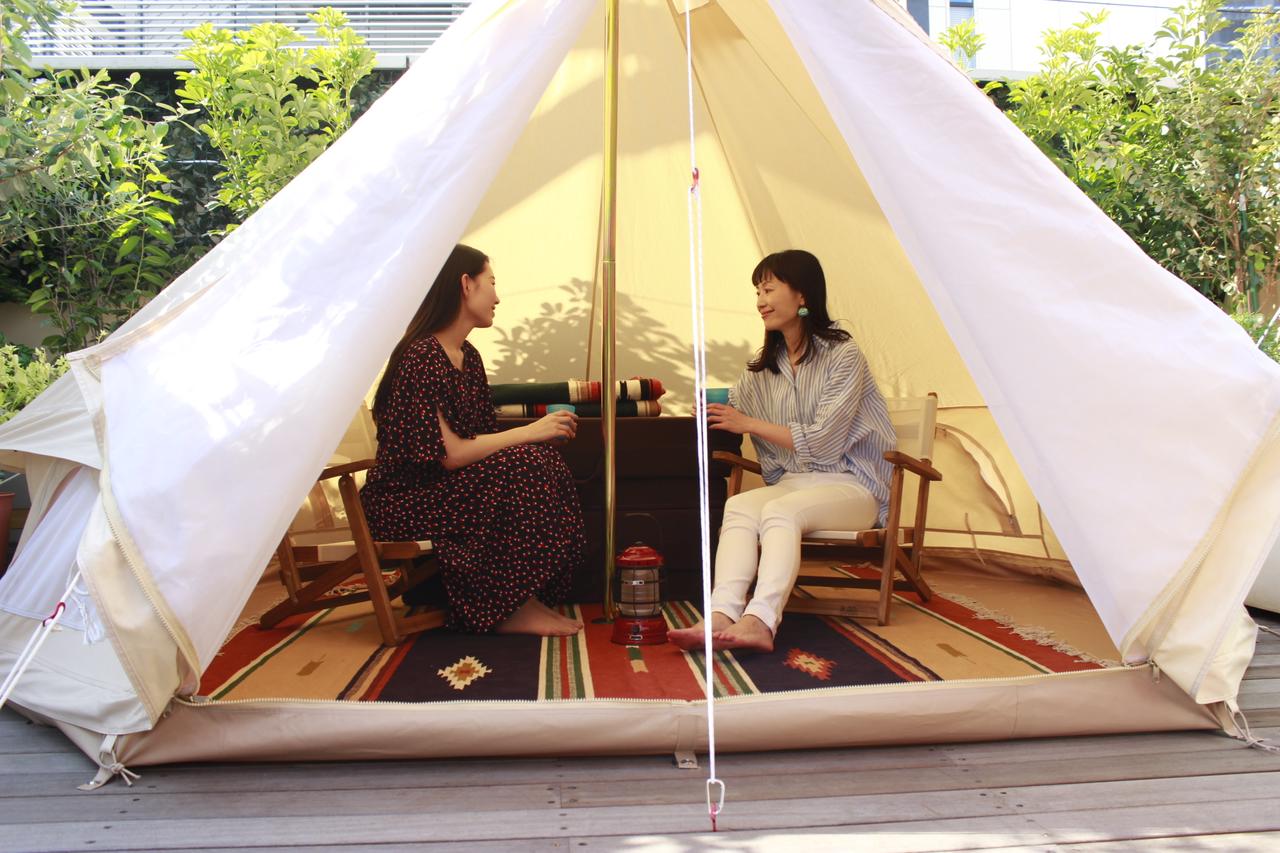 Yes, you heard it right! Female Only. We have included Albida as its currently the number one rated Capsule Hotel on booking.com. Some ladies may also feel more comfortable and happier here, so we have included it. It is on the pricey side however this is for good reason.
Albida offers a concierge service along with a terrace facility to hang out in. The property also offers its own lounge/restaurant to drink and dine in. Furthermore, there are little tents or tipis' as you may refer to where you can spend time and relax in.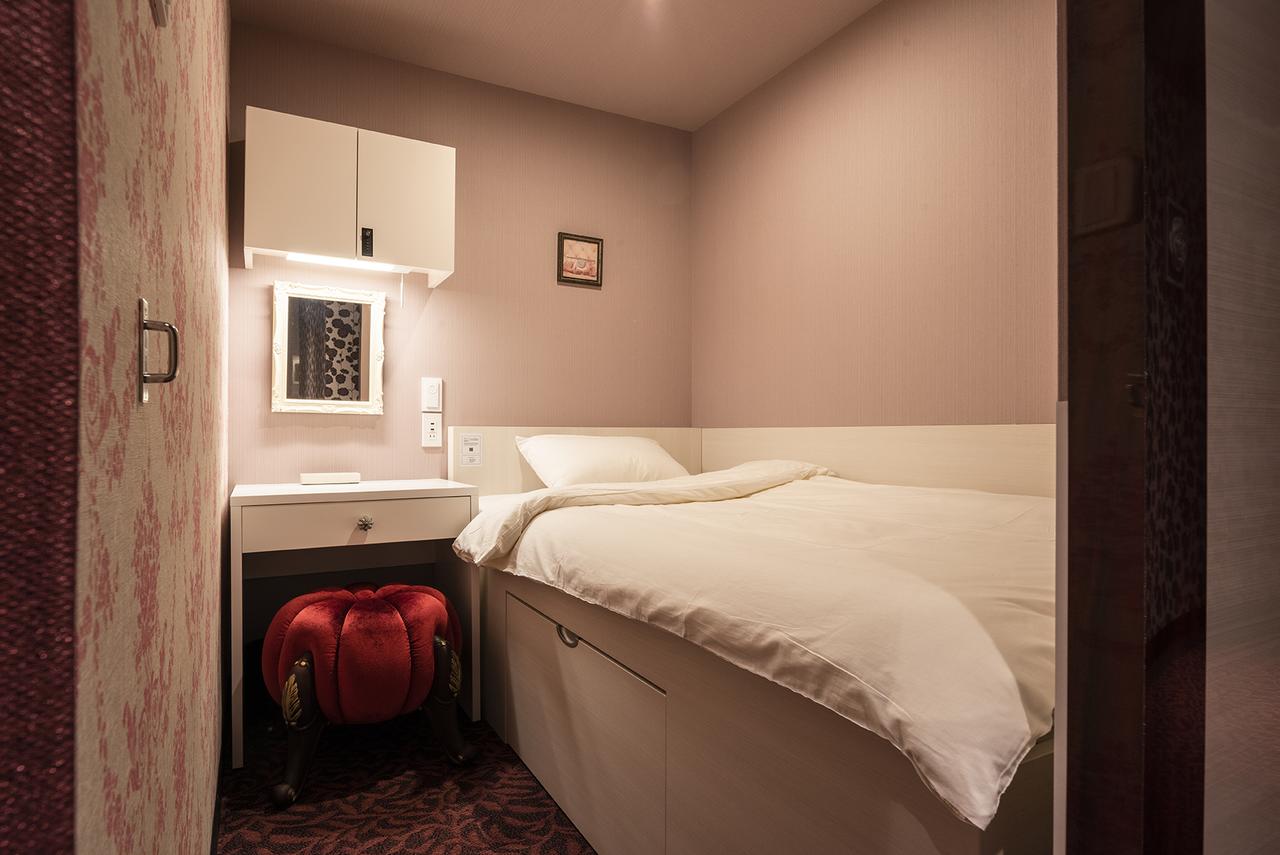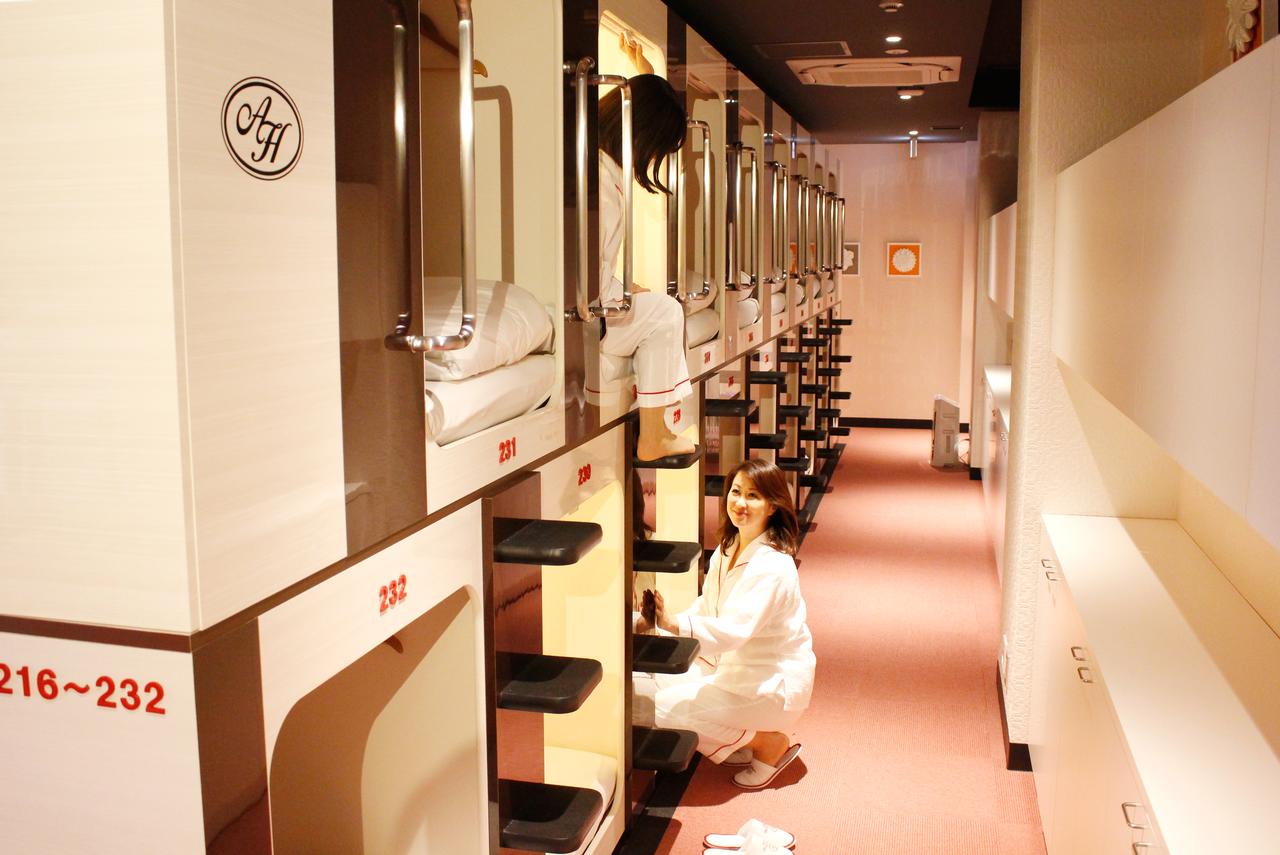 Overall Albida is the perfect stop for women who can splurge a little and appreciate the finer details of an accommodation provider, a supreme option and one of the best around.
Price: From ¥7,150 to ¥9,350 per night
Location: https://goo.gl/maps/25oonDpKaXTUxCiaA
Read also:
Capsule Land Yushima (Male Only)
Now we couldn't offer a female only capsule hotel and then not offer the male equivalent, we are not that mean. 
As the name reads Capsule Land is for males' only. Again, similar to Albida, the price is on the higher end however this is reflected in the quality. Every room has a tv and a coffee machine, perfect for any male we say. The cost is less than the Albida, however we feel being able to stay in a male restricted hotel with the included facilities is a bargain. The female and male only hotels may not seem common to many, however in Japan this can be in high demand. Maybe give it a try!
To conclude this property is the best bet for anyone, however especially Men who just want to get some space and relax.
Price: From ¥2,900 per night
Location: https://goo.gl/maps/b2yuCdjCzx3u8crc9
Conclusion
To summarise Capsule Hotels are a must do on your itinerary when visiting Tokyo, no matter what one you go for you are bound to tell your friends and family about this, as this is unique to Japan. We have listed the above 9 locations as we feel these are the best of the lot, we are confident if you choose any of these you will have a great experience. 
Keep in mind generally speaking the capsules where you sleep are quite small, especially If you have never been to Japan before, as everything is smaller in Japan when it comes to accommodation. However this is part of the attraction, capsule hotels are generally meant to be simple and basic and the price reflects that, while at the same time giving you the chance to say you slept in a capsule, how cool is that.
A final point to remember which is important is that some Capsule Hotels are for Adults only along with what we mentioned before about Gender restrictive, so please check the details before booking.
Otherwise get cracking on booking a Capsule Hotel! you won't regret it! Be sure to follow us on Facebook, Instagram, Twitter, and Pinterest for more fun stuff!