Tokyo in ruins – Here is the vision of Japanese illustrator Tokyo Genso.
Stories about the collapse of civilization and order—apocalyptic stories—endlessly seduce us. As terrifying as the real thing would surely be, we love imagining our world destroyed. In this incredible illustration series, Tokyo Genso imagined a world which have been reclaimed by nature.
In May 2020, Tokyo Genso finally became a book available for sale, only in Japan for now. You can keep up with Tokyo Genso and his work on Twitter at @Tokyo_Genso.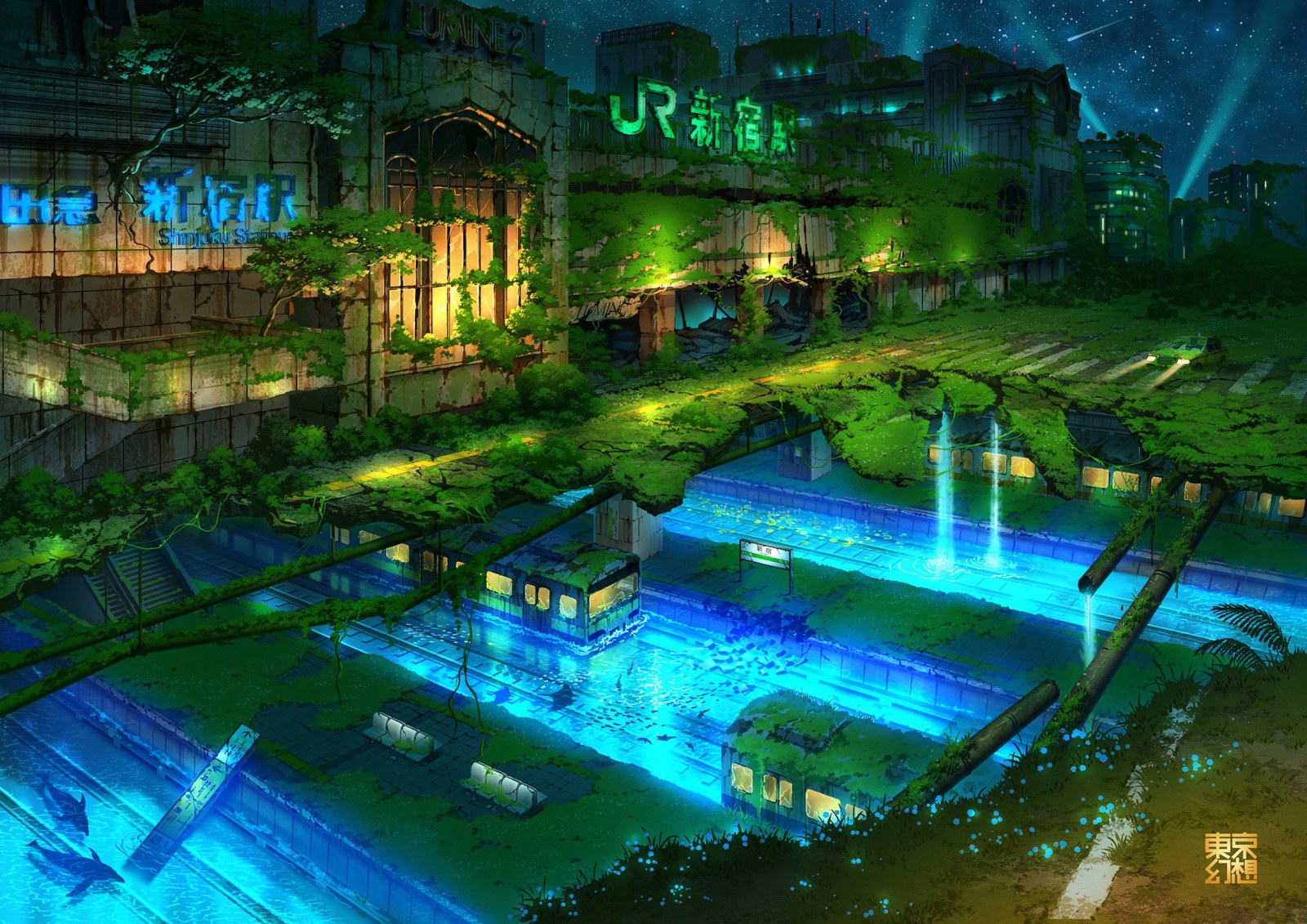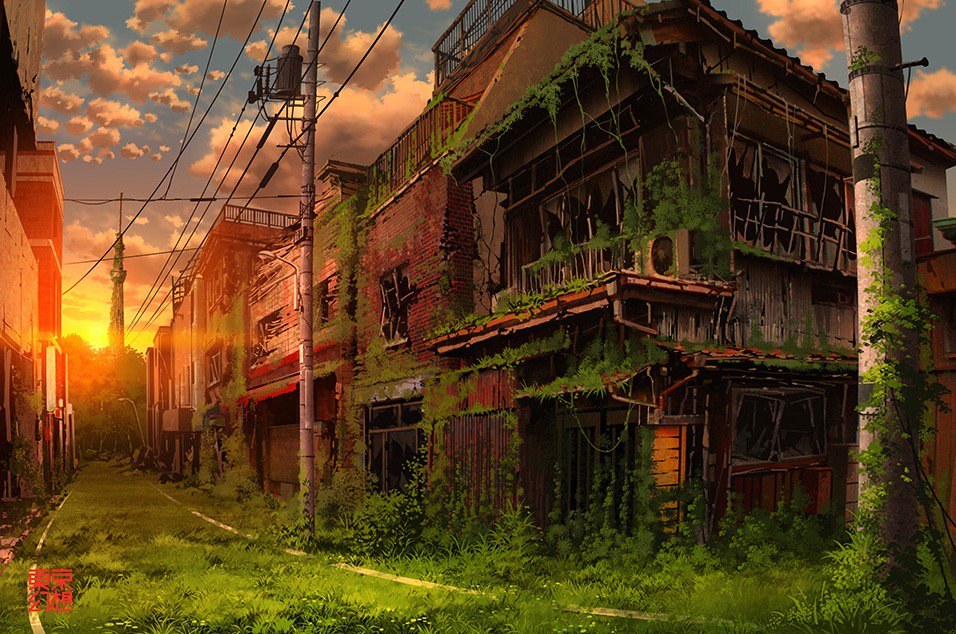 Credit: TOKYO GENSO
Be sure to follow us on Facebook, Instagram, Twitter, and Pinterest for more fun stuff!