Best Things to Do in Tokyo at Night – Many people love Tokyo for its shopping areas and temples, and those are best enjoyed during the day. But at night, the city becomes a whole other beast, a dazzling vision of bright colors and you quickly realize that there are so many things to do in Tokyo at night. The number of foreign tourists visiting Japan has increased recently, and with Tokyo set to host the 2020 Olympic Games, that trend is likely to continue. Here's a selection of some of the best places to go to when the sun sets in the Land of the Rising Sun!
Themed Restaurants
Tokyo is full of themed-restaurants, and they're always good for a one night adventure. Here are a few of our favorites:
Alice's Fantasy Restaurant
Alice in Wonderland fans shouldn't miss this spot, as they've really tried to reproduce the film's universe in every way, from the cutlery to the furniture to the dishes themselves. It's only five minutes away from Ginza station too, so you can stop by after you do some shopping.
Website: Alice's Fantasy Restaurant
Kawai Monster cafe
This cafe isn't actually full of monsters, as its name might suggest. It's actually themed around Harajuku fashion, and its name is probably inspired by the Harajuku icon Kyary Pamyu Pamyu's hit single, "Fashion Monster". A great place if you're into that kind of stuff, or just curious.
Website: Kawaii Monster Cafe
Vampire Cafe
This vampire/gothic themed restaurant is located in Ginza. Its red and black interior and multiple decorative coffins are sure to set the mood for a romantic (and possibly bloody) date.
Website: Vampire Cafe
Zauo Shinjuku (Fishing-themed)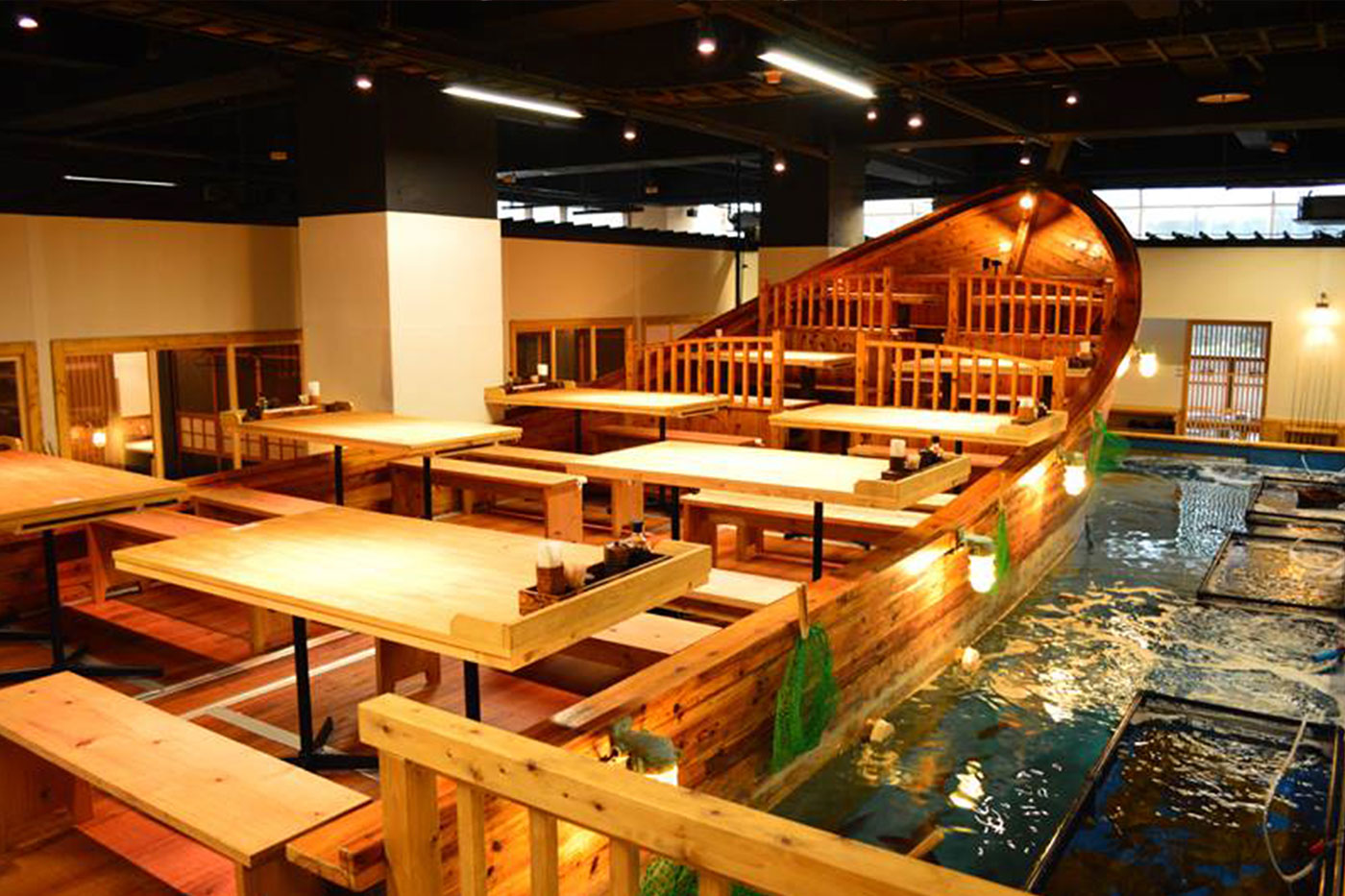 This restaurant actually lets you fish your own fish and eat them. I'm pretty sure that's all some of you will need to know to want to check it out! It's about a 7-minute walk away from JR Shinjuku station. Recommended for family or friend group outings.
Website: Zauo Fishing Restaurant
Robot Restaurant
The robot restaurant is one of the most famous tourist attractions to emerge in Tokyo recently. It's got the high tech robots everyone loves, along with a cast of extravagantly dressed performers that know how to get the crowd jumping. It takes about five minutes by foot from JR Shinjuku station to get there.
Website: Robot Restaurant
Book and Bed Tokyo
This cozy bookstore-themed hostel is located in the Ikebukuro shopping and entertainment district. The highlight is most definitely the bookshelves that are built into the capsule bed areas, though it's a surprisingly social hostel as well. Pair those beds with complimentary Wi-Fi, individual reading lights, privacy curtains, lockers and shared bathrooms, and you're good to go. It's just a 5-minute walk from Ikebukuro station as well.
Website: Book and Bed Tokyo
Tokyo Nightlife Districts
Shibuya
This is the place to see music live houses, fashionistas and young trendsetters who dominate social media outlets. Shibuya is on the wish list of nearly every foreigner who visits Japan. The famous Shibuya crossing is without a doubt the most iconic spot in the neighborhood, and on weekends it's packed with buskers and other fun entertainment, along with tons of people.
Shinjuku
Shinjuku has is another famous nightlife district in Tokyo. It tends to draw a bit more of an older crowd than Shibuya, and the Kabukicho neighborhood is pretty famous on its own as the center of host clubs, where women empty their wallets to talk to extremely charming men.
Roppongi
Roppongi is known as the foreign nightlife center of Tokyo. You'll see more non-Japanese people here than anywhere else at night, and most of them end up staying until the morning at one of the many rowdy bars or clubs in the area.
Ginza
Ginza is one of the most expensive areas in Tokyo. And at night, it keeps its image up in the many high-class hostess bars and lounges that populate the neighborhood. You better not forget your wallet if you come here, but if you have the funds necessary, you'll get a true taste of what luxury is.
Read also: Best places for shopping in Ginza
Theatre
Japan is all about tradition, and there's hardly anything more traditional than Kabuki Theatre. The Kabukiza theatre in Ginza has several performances a day with prices starting at only 4,000 yen. Be warned: these are not late-night type performances, and last events usually start around 4 pm, so you have to be early if you want to watch these amazing performers live. 
Website: Kabukiza Theatre
Karaoke
Throw a rock anywhere in Tokyo and it's likely you'll hit a karaoke club. A true staple for anyone who wants to have fun in Japan, karaoke is generally done in large, private rooms with groups of people. The food and drinks each place has to offer can be surprisingly good, so make sure to take a break to eat in between songs. With so many places to choose from, we recommend just picking any of them and having a great time!
Tokyo Bay Cruise
If you want to spend the rest of your night in a more relaxing atmosphere, a nice cruise in Tokyo Bay might be just the thing you need. The journey around the bay is a great chance to see the most famous landmarks in Tokyo from a different perspective. Departing near the Takeshiba Station at 7:20 pm, passengers can enjoy the hour-long trip while relaxing, taking photos, and admiring the views. It's an unforgettable – and affordable! – experience with prices starting at just 4,000 yen.
Active Entertainment
Round1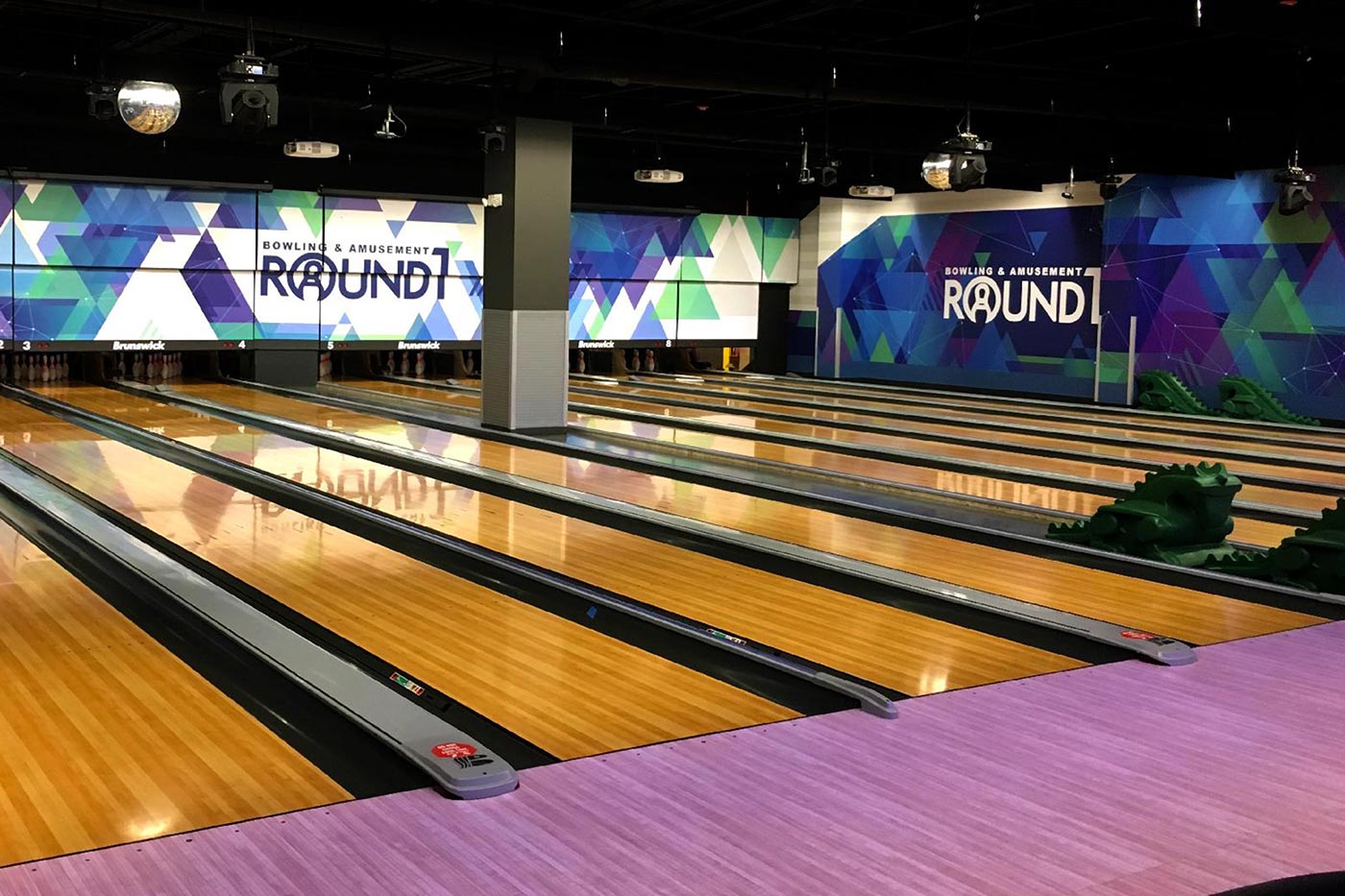 Round1, one of the most famous game centers in Tokyo, is perfect for those who want to have an exciting night out with friends. There are light sports – such as bowling, darts, billiards, table tennis, and arcades games, as well as some karaoke. Round1 has three locations across Tokyo, one of which closes for a couple of hours a day, while the latter two remain open for 24 hours.
Website: Round1
Joypolis
An indoor amusement park by the coast with an amazing view of Rainbow Bridge. Sounds pretty nice right? Tokyo Joypolis is bound to show you a good time, with famous attractions such as the Gekion live coaster, Storm G, Sonic Athletics, Tower tag and many more leading the way. Still have more time? Then you can take a walk outside and enjoy the sea breeze of Odaiba to cap off your day.
Website: Joypolis
Read also: Best things to do in Odaiba
Onsen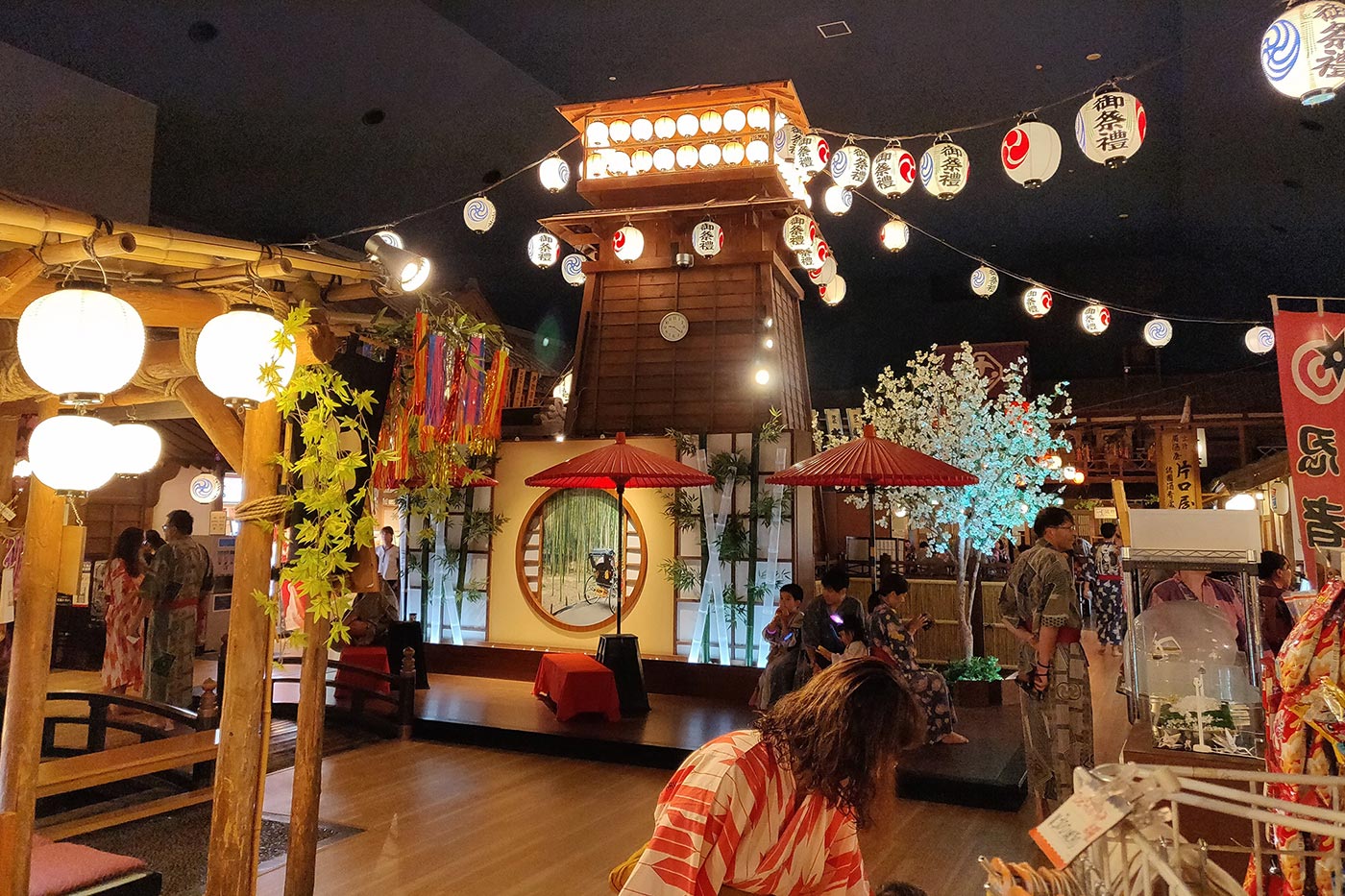 Oedo Onsen Monogatari is a lavish hot spring theme park in Odaiba. Designed to replicate the historic town of Edo, it's a beautiful and relaxing place to spend a day. And if you fail to get on to the last train, you can always stay at the capsule hotel available that's part of the onsen.
Website: Oedo Onsen Monogatari
Amusement Parks
Tokyo Disneyland and Disney Sea
Tokyo Disneyland probably doesn't require an introduction for anyone at this point. The ubiquitous theme park has expanded around the world, but many people say the Tokyo park is the most well run of them all. You can tell just how much the staff love the place when you watch their daily parade, definitely the highlight of the day at Disney.
Website: Tokyo Disney Resort
Tokyo Dome City Attractions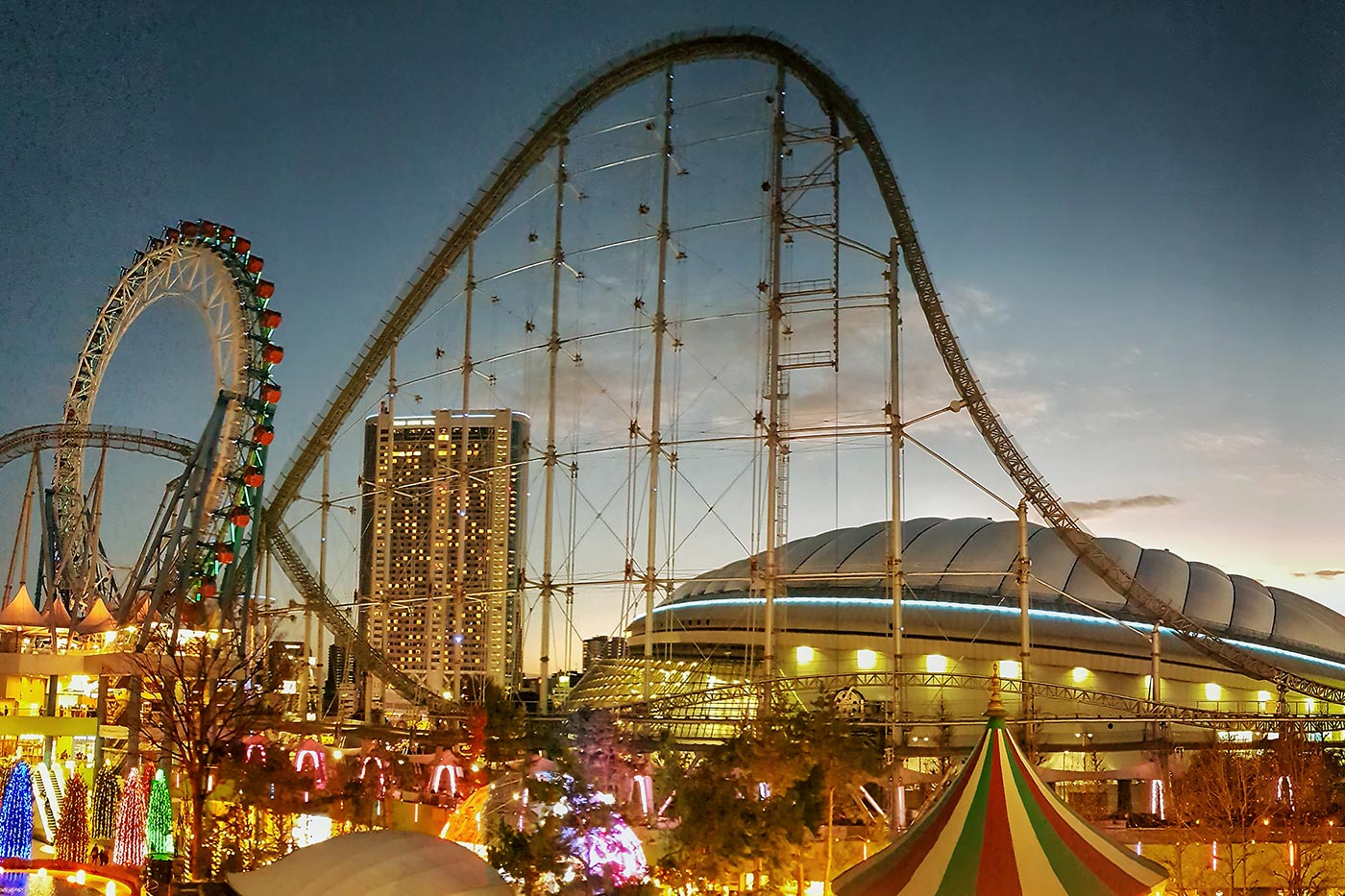 An amusement park with various rides and entertainment facilities, including roller coasters, a Ferris wheel and a tower that drops riders from a height of 80 meters. The park attractions only stay open until 9 pm, but the restaurants keep going until 1 pm. A perfect way to end the weekend with your loved one(s).
Website: Tokyo Dome City Attractions