There are many things to see and to do in Kyoto and although traveling through Japan can turn into a pricey affair, we want to show you a budget friendly way that doesn't break your bank account. Our 48-hour itinerary will take you along Kyoto's most famous attractions and offer cheap eating options all for a very affordable price!
Day 1
9 AM – Breakfast at Kyoto Ramen Koji
Ramen is often eaten as breakfast, especially on a cold day, slurping down a warm bowl of ramen is the perfect start of the day. When you arrive at Kyoto Station, take the escalator to the 10th floor where you'll find Kyoto Ramen Koji, a ramen street with eight ramen restaurants, each specializing in a different regional style. Do you fancy the standard shoyu-style or with a miso-based broth, or if you're up for it, a regional spicy ramen, the choices are almost endless. And the good thing, the prices are very affordable!


11 AM – Visit the Fushimi Inari Shrine
From Kyoto Station, take the train or bus and travel south to the Fushimi Inari Shrine. Built in 711 and located at the base of a mountain, the shrine is dedicated to the god of rice, Inari, and has been visited by people and businesses to pray for good business.
Famous are the vermillion painted torii gates, each being donated by a Japanese business. Wandering along the tunnels of torii gates almost feels like you're being transported back in time. Foxes are believed to be Inari's messengers and around the shrine you'll find many statues. Also, see if you can spot the key in the foxes' mouth, which is the key to the rice granary. Visiting Fushimi Inari Shrine is a must thing to do in kyoto!
1 PM – Lunch at Hisago
After visiting Fushimi Inari Shrine, travel to the southern Higashiyama area to have lunch at Hisago. Located close to the famous Kiyomizu-dera temple, this place is a no-nonsense simple place to enjoy some delicious rice and noodle dishes. An English menu is available and the friendly obaa-chan's (old ladies) are always ready to serve you up some good and filling food.


3 PM – Stroll around Higashiyama district and pray at Kiyomizu-dera temple
When you've filled up your belly, stroll around the charming Higashiyama district. This perfectly preserved historic area dates back to the 15th century and walking around the many winding streets and alleyways is a good way to see what it was like. Admire the wooden buildings and architecture and look around the many wares such as traditional Japanese pottery and handicrafts, or sample local specialties such as sweets and pickles. From here, walk over to one of the most famous temples in Japan, the Kiyomizu-dera temple.
This impressive Buddhist temple, dating back to the Heian period (794 to 1185) gets its name from the Otawa waterfall, flowing from the nearby hills and running beneath the main hall. "Kiyomizu" means pure water in Japanese, and visitors can catch the water and drink it, which is believed to grant wishes.
Cost: ¥400/person.


6 PM – Dinner at Eat Paradise
Walk back to the Kyoto Station building in downtown Kyoto and go up the 11th floor to find Eat Paradise, a restaurant street with Japanese as well as western offerings. At Wako you can find set menus like a Tonkatsu (fried pork cutlet) set that are very affordable and come with rice, miso soup and pickles on the side. At Mollette they serve omu-rice, gooey omelette over rice with sauce drizzled on top.
If you want to try something more adventurous, try Aoi-Jaya, a restaurant specializing in food steamed in bamboo baskets and very healthy. At Eat Paradise you can also find Italian pasta's, Korean food, sushi and hamburgers.


8 PM – Spot geishas in Gion and have a drink in a bar
When the night falls, head over to Gion, the most famous geisha district in all of Japan. The area has a magical charm, especially at night when the lanterns of the former merchant shops light up. Along the streets you'll find bars, shops, teahouses and restaurants. The area is famous for its stunning geisha's and even up till this day, you might be able to catch glimpses of geisha's walking by elegantly.
In many ocha-ya (Japanese for teahouse) and restaurants, visitors can enjoy tea or a meal accompanied by musical performances or dancing by geisha's or maiko's (geisha in training). The Gion area is also famous for its excellent bars, many open till in the wee hours. A must thing to do in kyoto for all first-timers in Kyoto.
Cost: free


1 AM – Late night karaoke in Kawaramachi area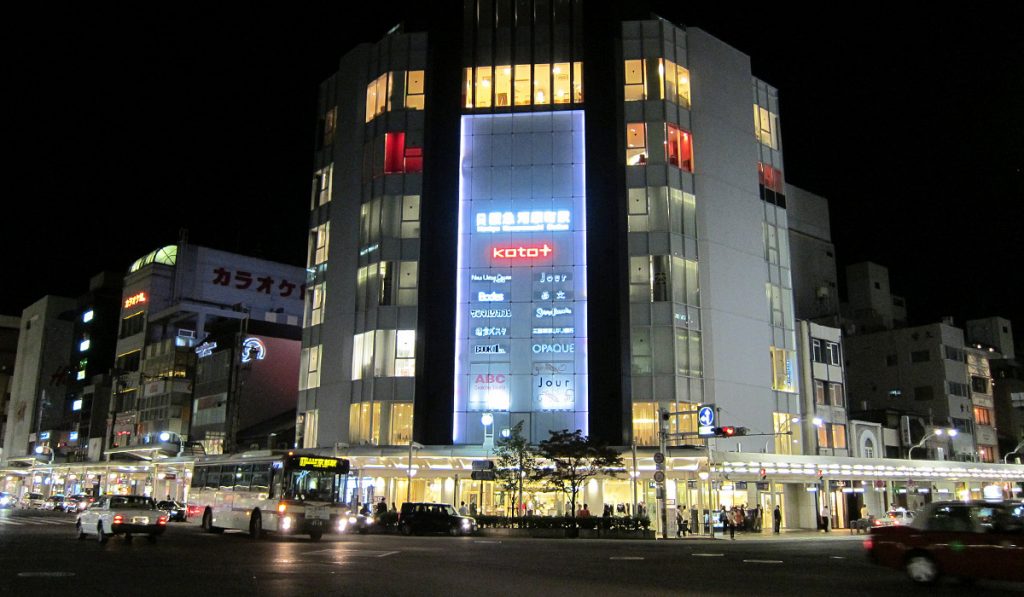 What better way to finish the day off by singing your heart out at a Japanese karaoke bar. Karaoke Rainbow is a cheap karaoke chain with an all-you-can-drink option. The first hour is even for free and extending the time is inexpensive. If you still have late night cravings, they also serve snacks and full-on meals. Enjoy a cheap activity in Kyoto at night.
Cost: first hour 0 yen + 1 drink 380 yen (extend 30 min. 140 yen) p.p


Day 2
9 AM – Breakfast at Nishiki Market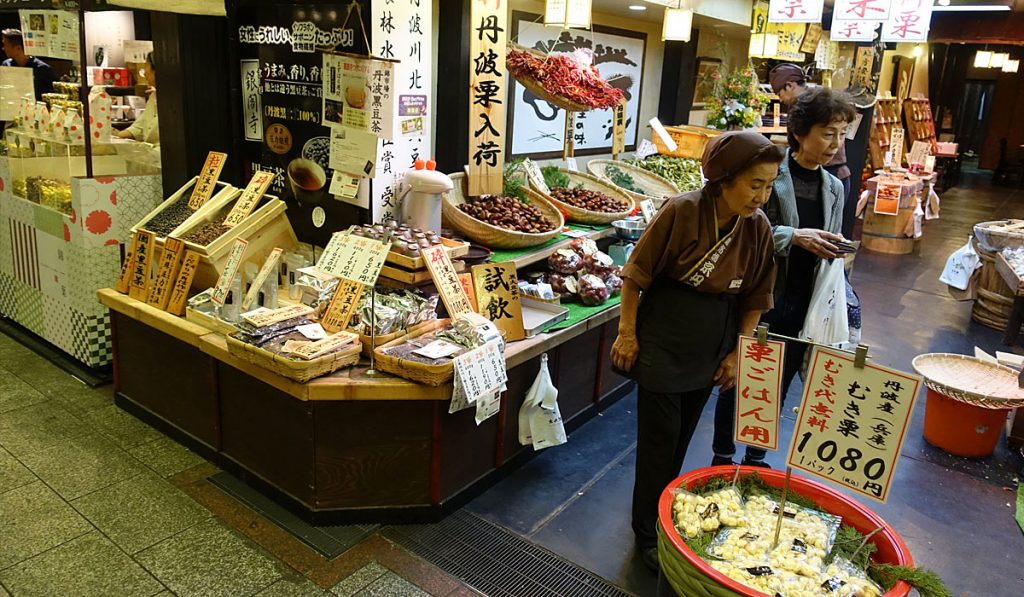 The 400-year-old Nishiki Market in downtown Kyoto, is best visited early in the morning and is the largest traditional food market in Kyoto. Here you'll find all the familiar and even more unfamiliar seafood, produce, tea, pickles and sweets. The market is lively with many Japanese people doing their daily groceries early in the morning.
Although it is frowned upon when you walk while you eat, many stalls sell take-away food and street food like yakitori and fresh sashimi. Don't be afraid to try a couple of new things, you never know what new flavors you might discover! There are over 100 stalls and shops and some places allow you to sit down and eat. If you dare, try the popular "tako tamago", small red baby octopus with a quail egg inside the head.


12 NOON – Lunch at Ganko
If you've soaked in all the sights and sounds of the Nishiki Market, walk to the Sanjo-Ohashi bridge where you'll find Ganko. No visit is complete without eating some good sushi. Sushi on itself can be a little bit expensive, but here at Ganko's you can find tasty sushi for a pretty good price. Sets and conveyer-belt are recommended as they tend to be cheaper than ordering piece by piece a la carte. If you don't fancy sushi, Ganko also serves "washoku" (traditional Japanese food), shabu-shabu and steak.


2 PM – Visit Kinkakuji
Yesterday we've explored the south and eastern parts of Kyoto and today we're visiting the northern and western parts of the city. From downtown Kyoto take the bus or subway and travel north to Kinkakuji or Temple of the Golden Pavilion, one of the most iconic temples in Japan. This famous Buddhist temple which is part of the Historic Monuments of Ancient Kyoto and listed as a World Heritage Site, was completed in 1397. The building has three stories and the upper two stories are covered in pure gold leaf.
Formally a retirement villa of the shogun Ashikaga Yoshimitsu, the pavilion now functions as a place housing relics of the Buddha (Buddha's Ashes). Overlooking the pond, the pavilion is at its most picturesque during the winter when the snow covers the landscape and the roof in white and the exterior of the building glowing in radiant gold.
Cost: ¥400/person


4 PM – Cross the Togetsukyo bridge in Arashiyama and visit the Sagano Bamboo Groves
Further to the west on the outskirts of Kyoto, you'll find the Arashiyama area near the foot of the Arashiyama Mountain. Arashiyama has been a favorite place to visit by nobles since the Heian period and it's not hard to see why. With the surrounding mountains and the trees hanging over the river banks, it's nice to come here and catch some fresh air. A popular activity is taking a cruise on one of the many wooden boats or rent you own (both for a fee) and explore the area by river.
Arashiyama is a popular getaway especially during autumn leaves season when the leaves of the many trees on the mountains turn into a myriad of colors creating a stunning backdrop. To get a good overview of the area, cross the iconic Togetsukyo bridge (meaning Moon Crossing Bridge in Japanese), a subject of many ukiyo-e prints. While the Sagano Bamboo Groves are beautiful to visit during the day, at night lanterns light up the forest creating an out of this world atmosphere.
Cost: free


8 PM – Dinner at Warai
Typical for the Kansai area, okonomiyaki (Japanese savory pancakes) are a must-try. At Warai, you can try different kinds of okonomiyaki and watch it cook on the griddle in front of you as you garnish it to your own taste. Popular okonomiyaki recommendations are the "waraiyaki" with egg and soba noodles and "kyotenyaki" which is crispy on the outside and soft and gooey on the inside. Yakisoba, gyoza and salads are also on the menu.


11 PM – Enjoy the city night view from Kyoto Station Sky Garden
Kyoto is a pretty city, and while it may not be as huge as Tokyo, it boast a stunning skyline that is at its most beautiful at night. For a free view of the city from above, head to the Kyoto Station building and take the escalators all the way up to the roof where you'll find the Sky Garden. People don't often come here so you can enjoy a quiet view of this amazing city and have the perfect ending to your 48 hours in Kyoto.
Cost: free
Traveling Around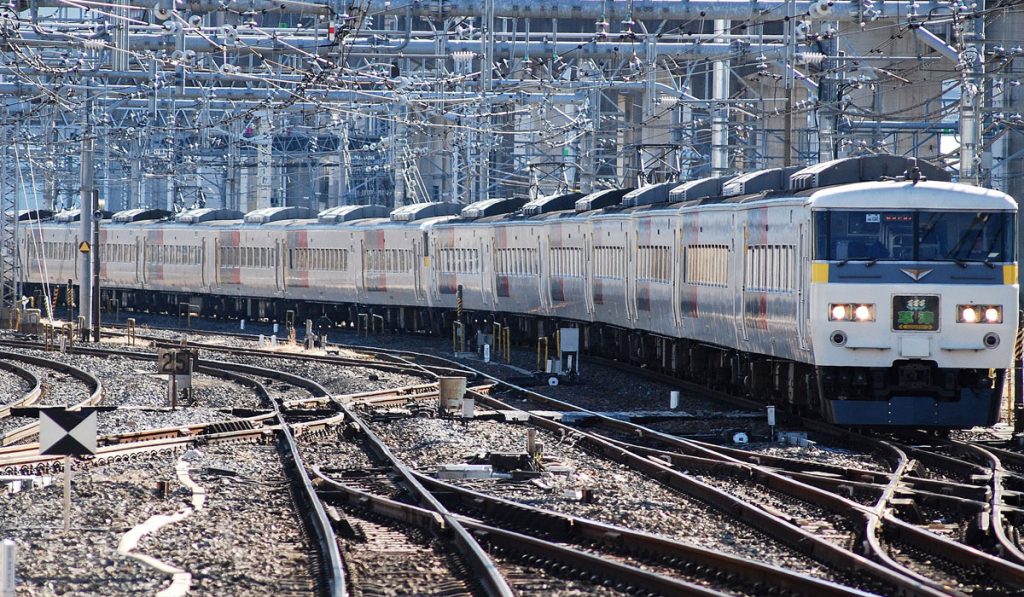 One of the areas where you'll be spending the most money on is traveling. Whether by train or bus, traveling back and forth between several places can easily rack up the bill, money you would probably want to spend on a good meal or two. JR Kyoto Station is the city's main station and located in the center of the city. This central location serves as an excellent starting point for travels around the city as well as to nearby cities like Osaka and Kobe, and will also be the starting point of our itinerary.
There are several options when it comes to traveling around the city for cheaper. Busses are a good way to tour the city as the network covers the entire city, and although not as convenient, it's a nice way to see the city. Subways and trains are the most convenient way to travel around, they're fast, efficient and very easy to use, the only downside is that it can become a little pricey. If you're staying in the city for just 2 days, we recommend purchasing a one-day or two-day pass which can be used unlimited times for the duration of one or two days. Depending on your traveling preferences, the following are recommended:
Kyoto Bus Only Pass
The Kyoto Bus Only Pass will give you unlimited use of the city busses for one day and covers almost all of the touristic areas (note: the Arashiyama area falls outside of the allocated bus zone).
Price: Adult 600 yen, Child 300 yen
Kyoto Bus and Subway Pass
The Kyoto bus and subway pass will give you unlimited use of city busses and subways for one or two days.
Price: All-Day Pass Adult 900 yen, Child 450 yen
2-Day Pass Adult 1,700 yen, Child 850 yen
Kansai Thru Pass
This Kansai Thru Pass is the most flexible and all-inclusive ticket allowing pass-holders to ride on subways, trains, busses in Kyoto and throughout the Kansai area including in and around the cities of Osaka and Kobe.
Price: 2-Day Ticket Adult 4,000 yen, Child 2,000 yen
Where to Stay in Kyoto
Capsule Ryokan Kyoto
This unique and budget friendly capsule hotel is very conveniently located in downtown Kyoto and lies within a 7-minute walk from JR Kyoto Station. Although this is a casual hotel, it's designed to look like a traditional Japanese ryokan (inn), complete with tatami mats, traditional sliding doors and a futon bed. And don't worry about hearing your neighbor's heavy snoring, all the walls are double insulated to reduce sound. Amenities are excellent and include an air conditioner and LCD TV in each capsule, automatic toilets and high-speed internet are also available. Be sure to book early as this capsule hotel is well known among travelers and often fully booked.
Price: starting from 4,000 yen p.p.
Hotel Sunroute Kyoto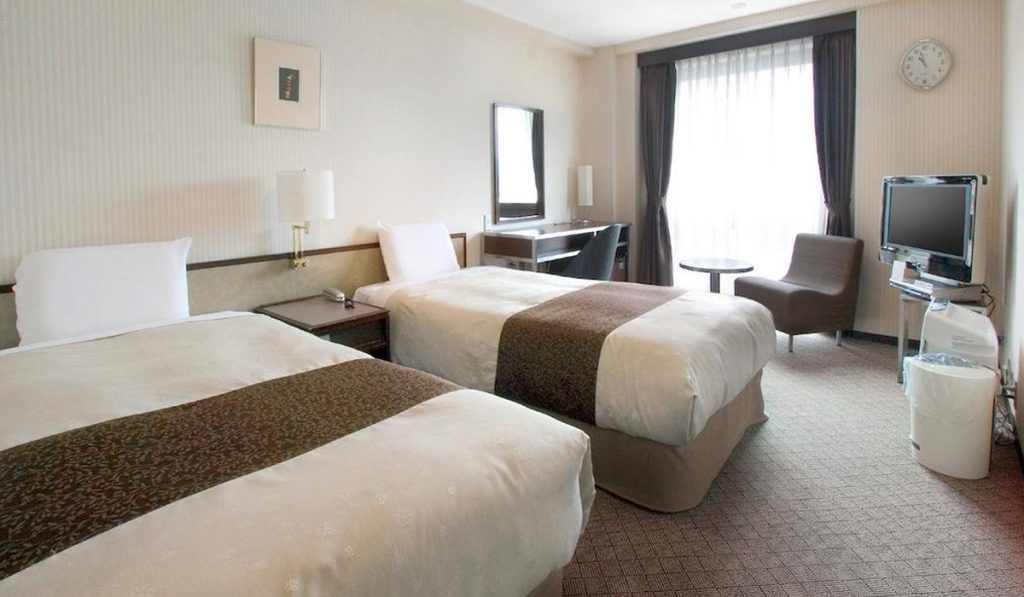 Located on Kawaramachi street you find Hotel Sunroute Kyoto, which is part of a Japanese chain specializing in luxury business hotel. But don't let that discourage you, this hotel is actually very budget friendly with rooms larger than your standard size business hotel room. Amenities like free wifi and LAN cable access are available and all rooms come with a flat screen TV and pull-out sofa.
Price: stating from 6,000 yen p.p.
Don't forget to join our Facebook, Instagram, and Pinterest for all the latest about Japan. Also, join our Facebook Group and discuss more about Japan.