Japan isn't just a land for adults to enjoy. Kids are more than welcome to explore this wondrous land and see all the child-friendly activities it has to offer as well! If you're dying to head over to the capital of the land of the rising sun, but are worried that any little ones you bring along might not have enough to do, fear not! We've listed 20 things to do in Tokyo with kids!
Tokyo Disneyland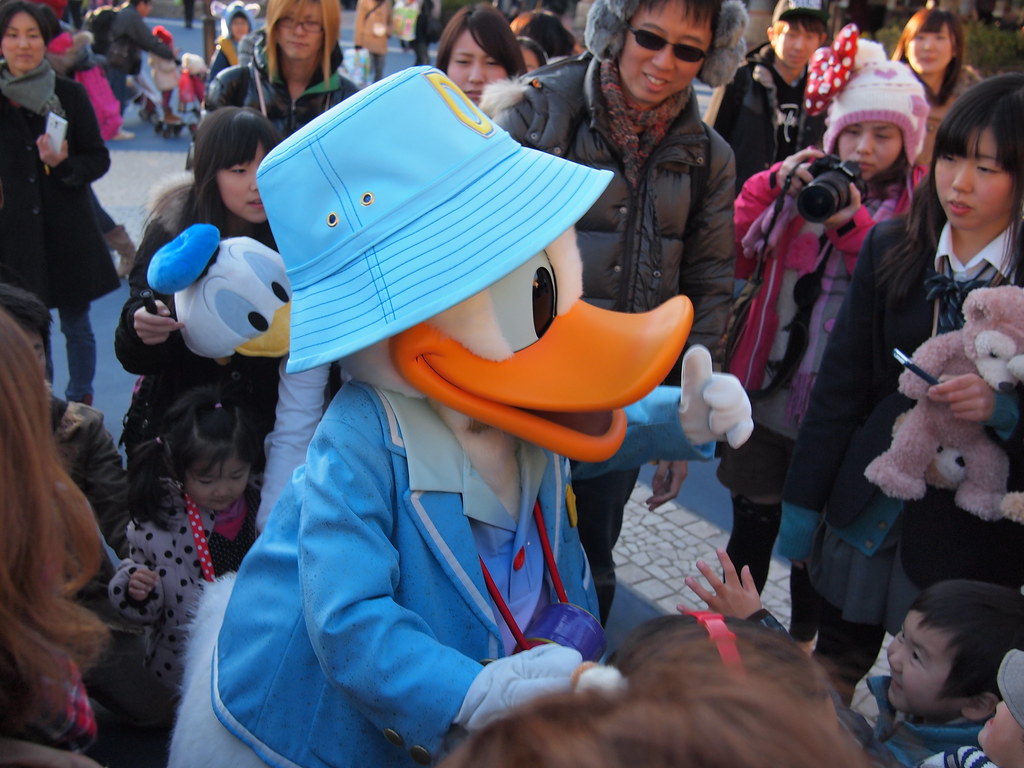 First on the list is a no brainer – any kid would love to go to a theme park made especially for children! You don't even have to understand Japanese to enjoy this amazing wonderland, as many of the attractions will be quite similar to the ones found around the world! The park features kid-friendly roller coasters, play areas, eateries, and other attractions that both children and adults can enjoy together. Read this other blog post: tips for visiting Tokyo Disneyland.
Some of the recommended attractions for those traveling with children five-years-old and younger are: Cinderella Castle, Jungle Cruise, Western River Railroad, Plaza Pavilion Restaurant, Daytime Parades, Dumbo the Flying Elephant, Castle Carrousel, Peter Pan's Flight, Donald's Boat, and Roger Rabbit's Car Toon Spin!
Tokyo
Dome City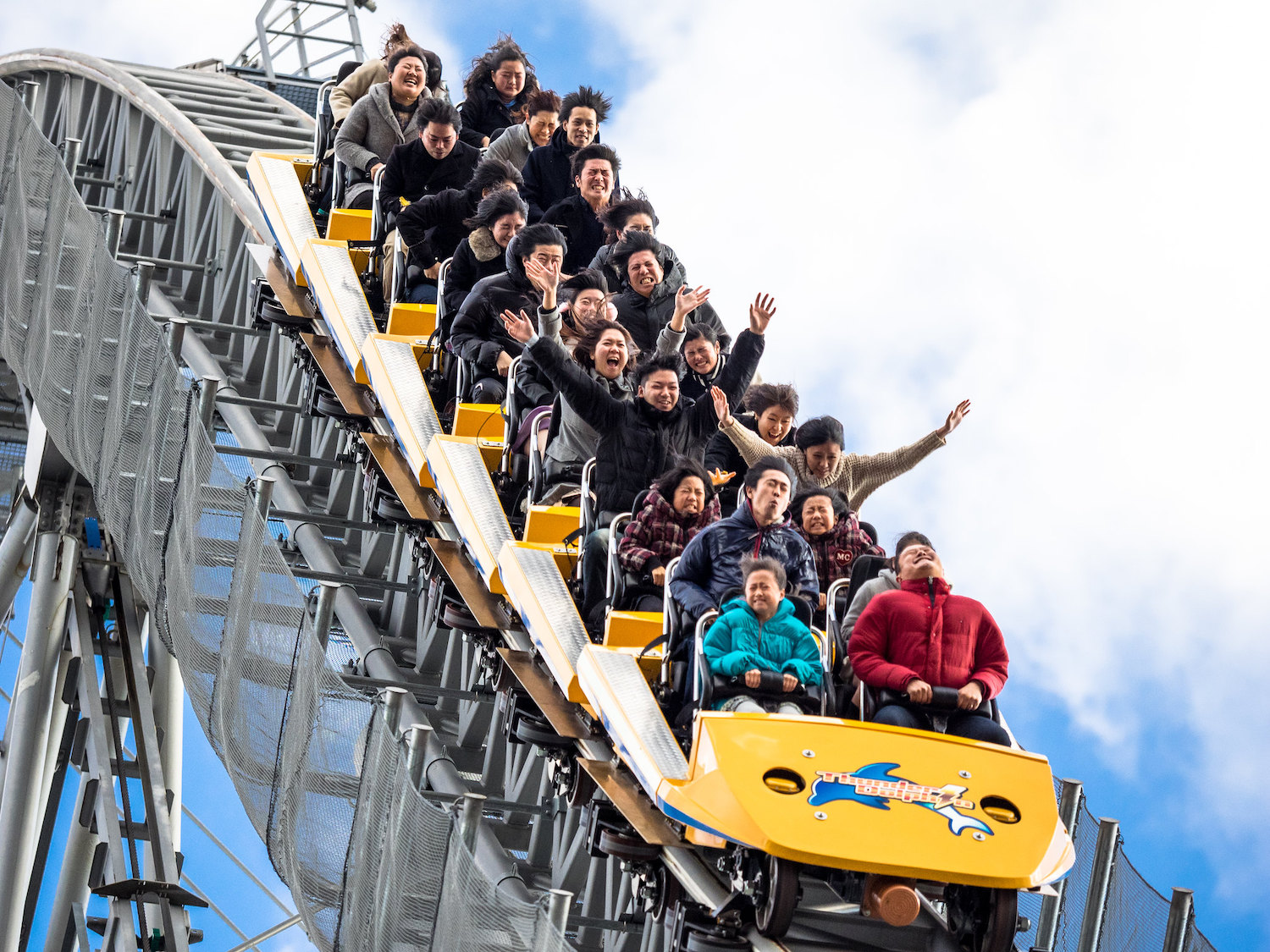 Not many tourists know that Tokyo Dome City has a free-to-enter amusement park that's fun for the whole family! This fun and entertaining amusement park is also home to the world's first centerless Ferris Wheel, which overlooks the Tokyo skyline and has a roller coaster passing right through it!
The amusement park also has a variety of shows for all ages, such as the Water Symphony fountain show that takes place right at the waterfront of LaQua! Best of all, you'll only pay for individual rides on the various roller coasters and kid-friendly rides, not shows or entrance fees. 
Kodomo no Mori Park
Located in the Shinagawa ward of Tokyo, this cute little park features eight giant dinosaur statues that children love to gander at and play around! The park is sometimes called Dinosaur Park, or Monster Park, and also features playground equipment near the entrance to the park that is transformed into a fun and exciting water shower during the hotter months of summer!
If you're traveling with your little one from June to August and want to visit this park, be sure to bring clothes you don't mind getting wet in!
Inokashira Park
One of the biggest attractions that brings family to Inokashira Park is the ability to rent rowing boats to enjoy out on the lake! For children who might not be too keen on getting into a boat, there are also beautiful sights around the park and great areas to sit and enjoy a picnic in.
During cherry blossom season, the edge of the park is surrounded with pink petals, and becomes a beautiful sight for all ages to behold! For families that love taking walks together, there are also traditional Japanese gardens that are free to stroll through!
Rickshaw through Asakusa
As anyone who has ever traveled with children before knows, long walks can easily turn into a disaster. It's hard to see Tokyo on foot when those in your party can't travel the long distances without tiring, which is where hiring a rickshaw comes in handy! Take a load off and see all the sights the city has to offer while a knowledgeable guide gives you as much information as you can handle about the area! Great for children who want to see more and adults who want to learn a thing or two about this historic area!
Daily Chico Ice Cream 
If there's one thing that kids love, it's sweets! Satisfy their curiosity and sweet-tooth at the same time by taking a trip down to the basement floor of Nakano Broadway to a quaint little shop called Daily Chico! One of the best things to do in Tokyo with kids!
The shops specialty is an 8 layer ice cream cone, though you don't have to challenge your little one to such a daunting task of finishing off the huge treat – it's just as much fun to watch someone else order one and tackle it! With a wide array of delicious flavors, your entire party is sure to find at least one that they like!
Jingu Baseball Stadium
Being the most popular sport in Japan, baseball is an integral part of Japanese culture and history. The Jingu stadium holds a great deal of memories, as it's been around for almost 100 years! Introduce your little one to a love of sports by taking them to a stadium filled with spectators who want nothing more than to chant and cheer for their favorite team! If you have one handy, bring an umbrella or two – they'll be used in the songs and cheers!
Sony ExploraScience Museum
If you've got a little scientist or engineer on your hands, bring them over to the Sony ExploraScience Museum to get their minds stimulated and hearts racing! The museum focuses on light, sound, and entertainment to make a lasting impression on young learners and explorers.
Featuring live shows, quiz rallies, workshops, special exhibitions, mini-experiments, and more, this museum can easily keep a child's interest for the entire day. Even an adult might learn a thing or two!
The Sony ExploraScience Museum is permanently closed.
Shinjuku Gyoen
A day sightseeing historic landmarks in Tokyo might not be as exciting or interesting enough for a child. If the younger members in your party start to get restless, you can always take them over to Shinjuku Gyoen, one of Tokyo's biggest and best parks and a must things to do in Tokyo with kids!
There are plenty of open lawn areas for children to run and play on, as well as relaxing scenery and scenic trails to walk along and enjoy. During cherry blossom season, you'll even get to see colorful blooms while you rest and relax or run and play!
Pokémon Center Mega Tokyo
For those who are into video games and iconic Japanese characters, the Pokemon Center Mega Tokyo has everything a child could ever want or need from the popular Pokemon franchise! Adults and children both can revel in the amazing wonders the hobby store houses, such as themed stationary, plush dolls, standing figures, snacks and sweets, smartphone covers, keychains, and more! No matter which Pokemon happens to be your favorite, you and any youngster you travel with will certainly find something to your liking in this awesome store!
Playground Shibuya Kids
Playground Shibuya Kids is a great place to head over to during the hotter seasons of the year when playing outside might be too much for smaller bodies. The indoor equipment is meant to stimulate creativity and movement, and parents and family can watch their tiny tikes play from a comfortable distance away. Also a great idea for those unexpected rainy days on holiday!
Kidzania
Hands down one of the coolest family amusement parks, Kidzania puts youngsters in the position to learn about career positions that they might some day want to pursue! Children from ages 3 to 15 can even get paid to perform jobs such as fireman, police officer, model, dancer, baker, and doctor!
If you're worried about your child not understanding what they need to do, you can always come during English Wednesdays so they'll have an easier time understanding the activities!
Hanayashiki Amusement Park
Quite literally the oldest amusement park in Japan, Hanayashiki Amusement Park has grown into the grand feature it is today, offering dozens of kid-friendly attractions and rides! Visitors can also get some pretty cool souvenirs that will help them remember all the fun and excitement they had together at the park! Be sure to keep an eye out for the famous Panda Car!
Tokyo Toy Museum
Don't be fooled by the name – you won't be going to a building that displays replica toys in glass cases when you visit the Tokyo Toy Museum. Instead, you and younger members of your group can get a hands-on experience playing with toys from all over the world! Challenge yourselves to see how many of the over 10,000 different toys you can play with during your visit!
Ghibli Museum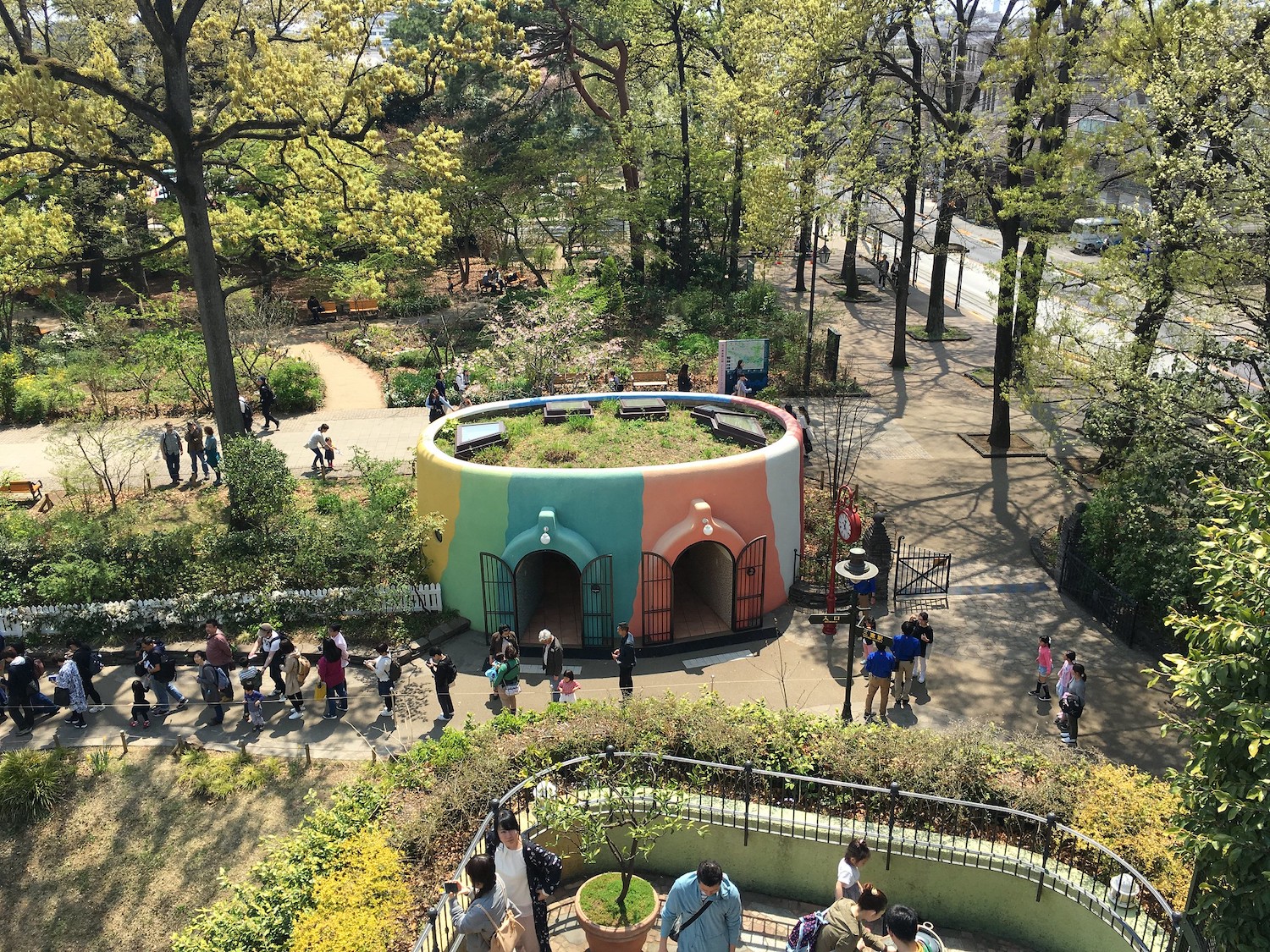 If members of your group are at all interested in the works of Hayao Miyazaki, then a visit to the Ghibli Museum is sure to ignite your love for child-friendly animated films! Made popular outside of Japan by Disney's influence, Studio Ghibli is known world-wide for producing some of the most entertaining and wholesome films for families of all walks of life to enjoy! See the magic behind the scenes and get up close and personal with statues and drawings of favorite characters! Make sure you book early, as tickets sell out fast! Definitely of our favourite things to do in Tokyo with kids.
Mt. Takao's Monkey Park & Wildflower Garden
For all who love animals and enjoy getting close to some cute little monkeys, the park near the top of Mt. Takao is an absolute must! By buying a ticket, guests are allowed to enter both the park and the garden for the entire day. The park house over 60 monkeys that all have their own unique name and personality! You can even try to call specific monkeys by their names and watch as they respond!
Sunshine Aquarium – things to do in Tokyo with kids
If the child in the group is a fan of oceanic life, head over to the rooftop aquarium located on the World Import Mart Building! The Sunshine Aquarium is filled to the brim with aquatic creatures, ranging from fish to crabs to sea lions to penguins to otters, and more!
The aquarium spans the top three floors of Ikebukuro's Sunshine City office and shopping complex, and has over 80 tanks with just under 40,000 fish and around 800 different species! You're sure to find at least one aquatic creature you like at the Sunshine Aquarium!
Heiwanomori Park Athletic Course
If your wee one is bit rambunctious and in need of some room to roam, make your way over to the Heiwanomori Park Athletic Course so they can run, climb, crawl, and swing to their delight! The course is basically a dexterity test for younger tourists, though travelers of all ages are welcome to join in on the fun! Be sure to watch younger travelers carefully – ouchies on vacations are never a fun experience! 
Sanrio Puroland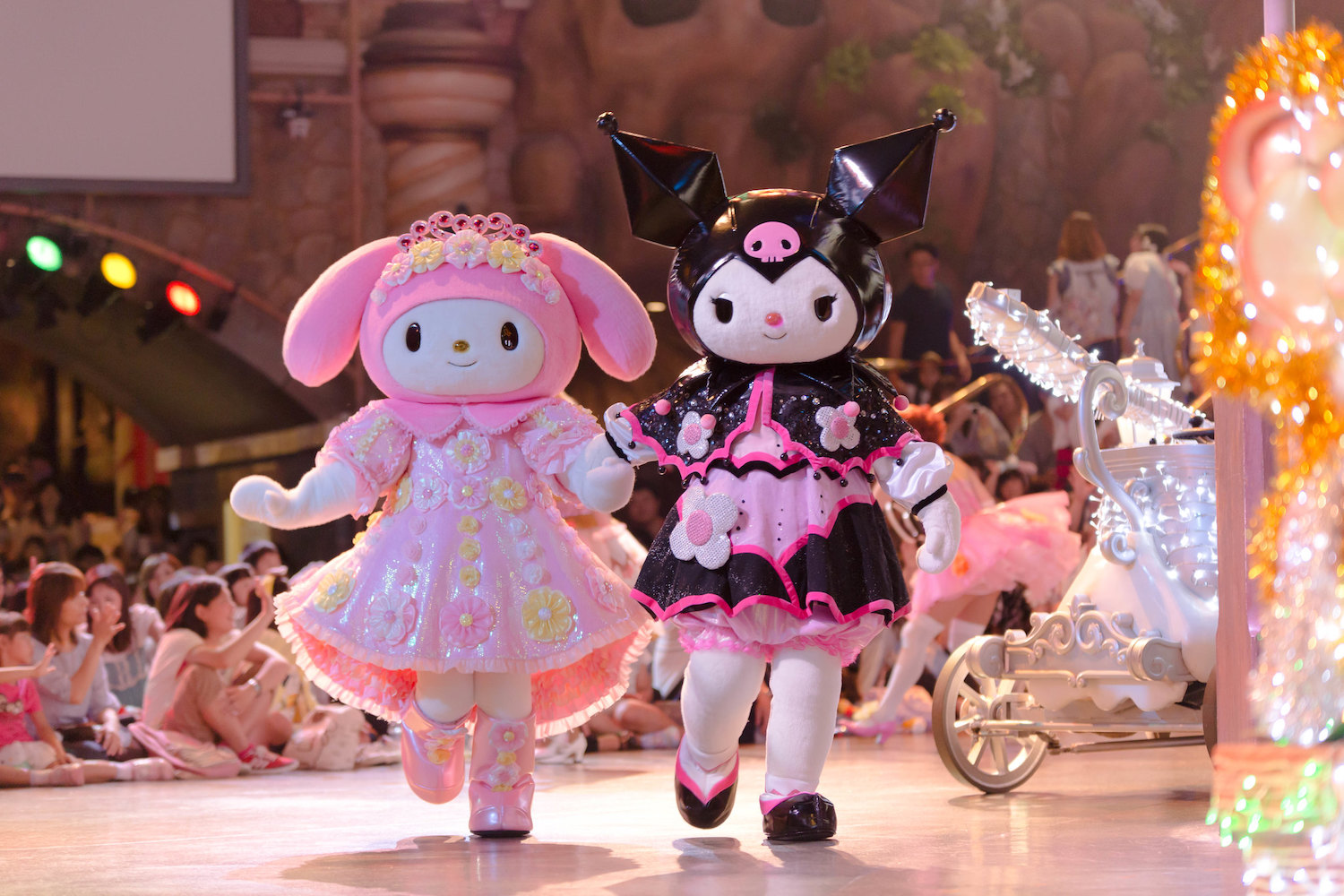 It's nearly impossible to take a trip to Japan without seeing Hello Kitty at least once! A must things to do in Tokyo with kids. For those who can't get enough of her, there's a special place called Sanrio Puroland just for enthusiasts of the cute world-famous cat-girl! Enjoy a theme park that's all about Hello Kitty filled with attractions, rides, eateries, and more!
Miraikan in Odaiba – things to do in Tokyo with kids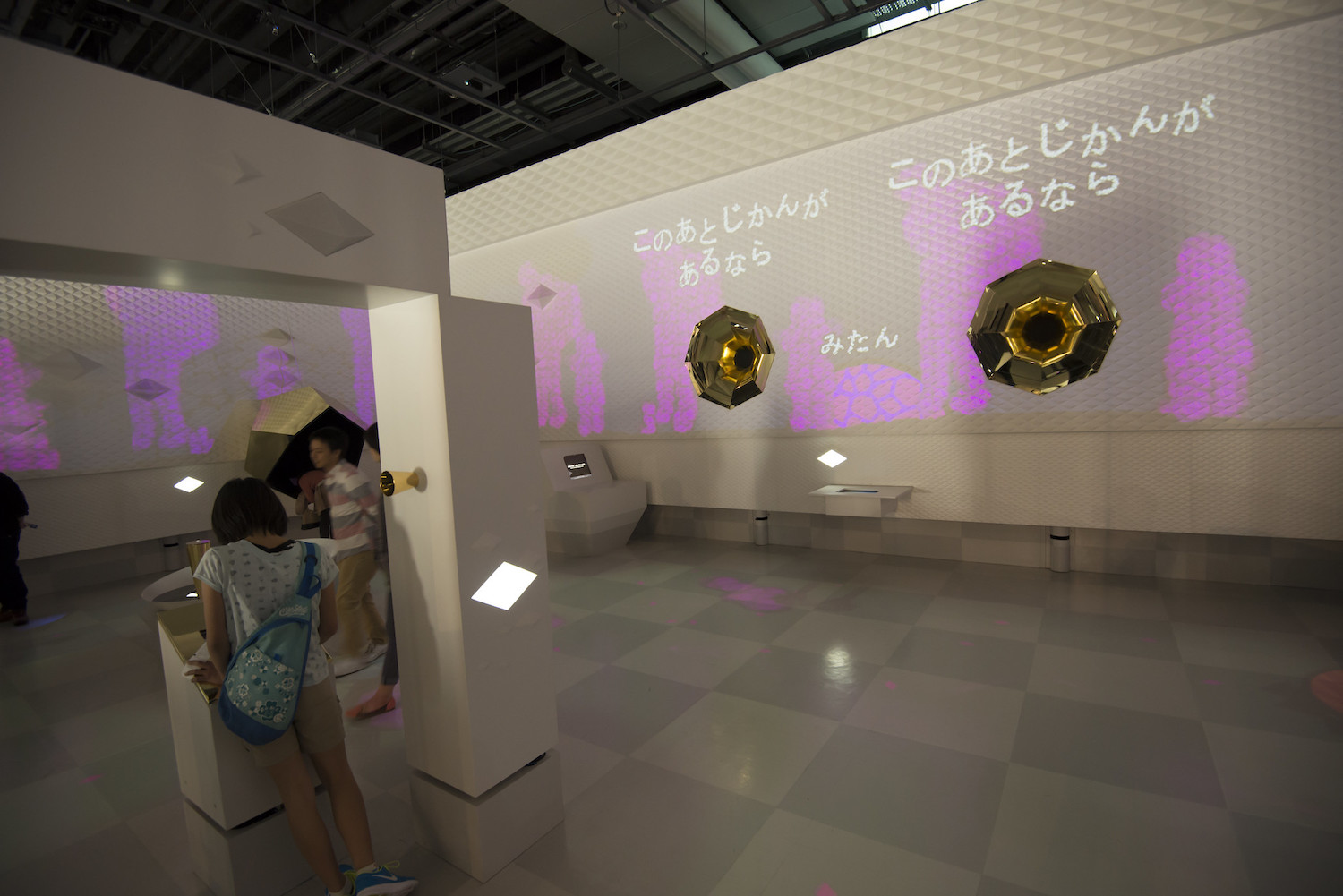 The National Museum Of Emerging Science and Innovation is a great place for children to explore the frontiers, create their future, and discover the earth! Perfect for those who show an interest in the world of science – and even for those that might! – this museum will provide hours of educational fun and exploration! The museum is also a great place to head out to during unbearable hot weather or the rainy season!
Conclusion
Bringing younger travelers with you is a great way to see a new culture through a unique viewpoint, and can be a fun experience to boot! There's plenty of things to do in Tokyo with kids, activities and locations that will bring about delight and wonder for travelers of all ages in Tokyo, Japan – you just have to know where to look!