Things to do in Kobe Japan – Kobe, the capital of the Hyogo Prefecture, is well known as an industrious port city. Being one of the first major cities to open its trade to the west, Kobe is also very international. Its famous meat, Kobe's legendarily delicious beef, made the city a household name around the world. 
Kobe, along with Osaka and Kyoto, are part of the Keihanshin metropolitan region on the southern side of Japan's main island, Honshu. The city competes heavily for attention with its close neighbor, Osaka, which is only about 30 kilometers to the east. However, Kobe is still a very appealing destination for traveling in Japan on its own.
How to Get to Kobe?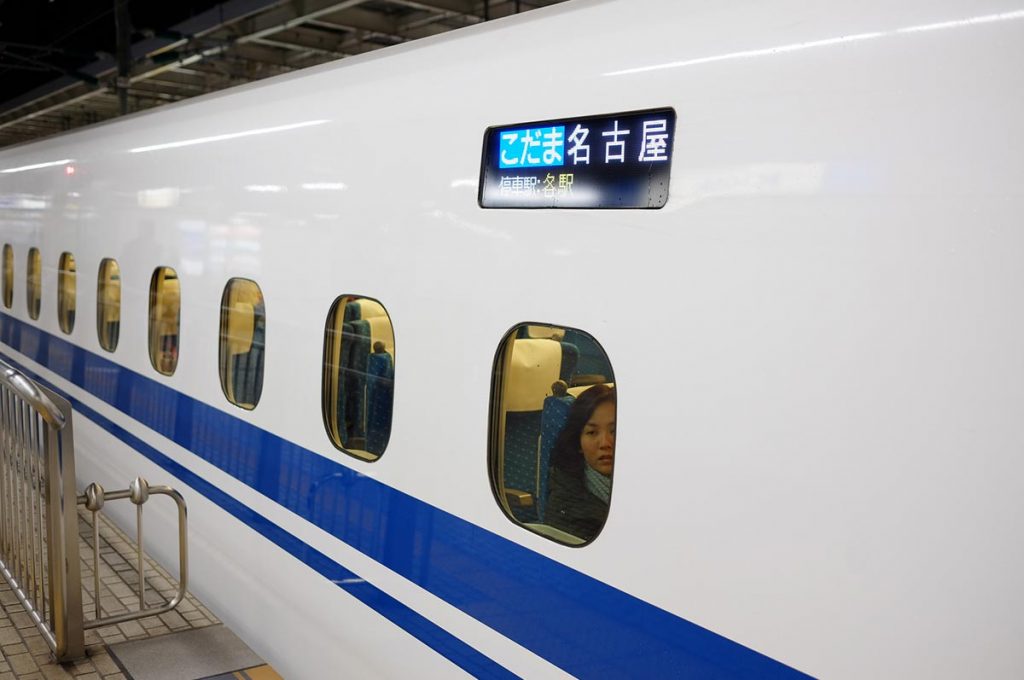 By Plane
Many flights operated by major airlines like ANA are available daily from Tokyo's Haneda Airport to Kobe Airport. A one-way ticket is usually around 25,000 yen. However, there are discount tickets from cheaper airlines for less than 10,000 yen. The flight only takes a little over an hour.
By Train
Alternatively, Tokyo is also connected to Kobe by the JR Tokaido/Sanyo Shinkansen, but the ride takes 160 minutes from Tokyo station to Shin-Kobe station. Although it takes a bit more time, you can get a great view of Mount Fuji along the way. One-way tickets are 14,160 – 14,500 yen. You can take a shinkansen using the JR Pass Japan.
By Bus
Taking an overnight bus is also an option for travelers who want to save money and who have a lot of time. Ticket prices can start as low as 5,000 yen. Although there is not much comfort in it, traveling by bus can be a fun experience with a group of friends. Overnight buses from Tokyo usually depart around 10pm and the trip will take 7 – 8 hours.
Where to Stay in Kobe?
Guesthouse – Nakamura Kobe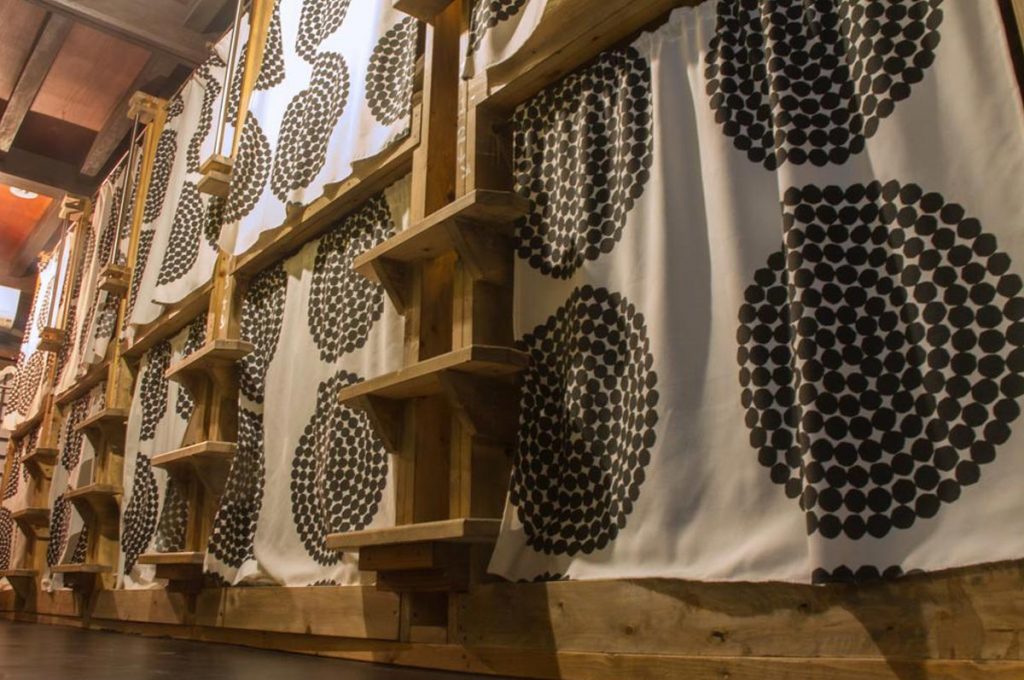 Nakamura Kobe is a great hostel for budget travelers. This convenient lodging is just a 5-minute walk from JR Kobe Station, the starting point for any journey in Kobe. Kosokukobe Station and Shinkaichi Station are also located nearby. Both mixed and female-only dormitory rooms with several capsule-style beds are available for just 4,000 yen a night. Nakamura Kobe is actually a renovated old Japanese house and the common room maintains its original traditional atmosphere.
Address: 2-1-20 Kominatodori, Chuo-ku, Kobe 650-0026, Hyogo Prefecture
Price: 4,000 yen per night
Hotel
 – 

Kobe Meriken Park Oriental Hotel
Kobe Meriken Park Oriental Hotel offers a fantastic view of the bay for a reasonable price. The unique cruise ship-like architecture of this famed hotel is an iconic landmark of Kobe's coastal skyline. The hotel's striking presentation creates a luxurious, relaxing atmosphere. One of Kobe's main attraction, Kobe Harborland, is easily accessible from the hotel's convenient location. A variety of shops and restaurants nearby entice visitors with delicious food and great shopping. Plan your trip in advance to get the best deals.
Address: 5-6 Hatobacho, Chuo-ku, Kobe 650-0042
Price: 9,461 – 37, 511 yen per night
Ryokan – Taketoritei Maruyama
Taketoritei Maruyama is a popular traditional Ryokan located in the town of Arima around 40 minutes from Shin-Kobe station. A free shuttle bus is available from JR Arima station. The ryokan has modern facilities, but still maintains its traditional atmosphere. A fantastic open-air bath is also available at the ryokan along with excellent service and quality meals. With great access to one of Kobe's greatest attractions, Arima Onsen, Taketori Mauryama is a fantastic place to stay for travelers looking to relax and experience Japanese culture.
Address: 651-1401 Hyogo, Kobe, Kita-ku Arima-cho 1364-1, Japan
Price: 38, 000 yen per night
Things to do in Kobe Japan
Kobe Port Tower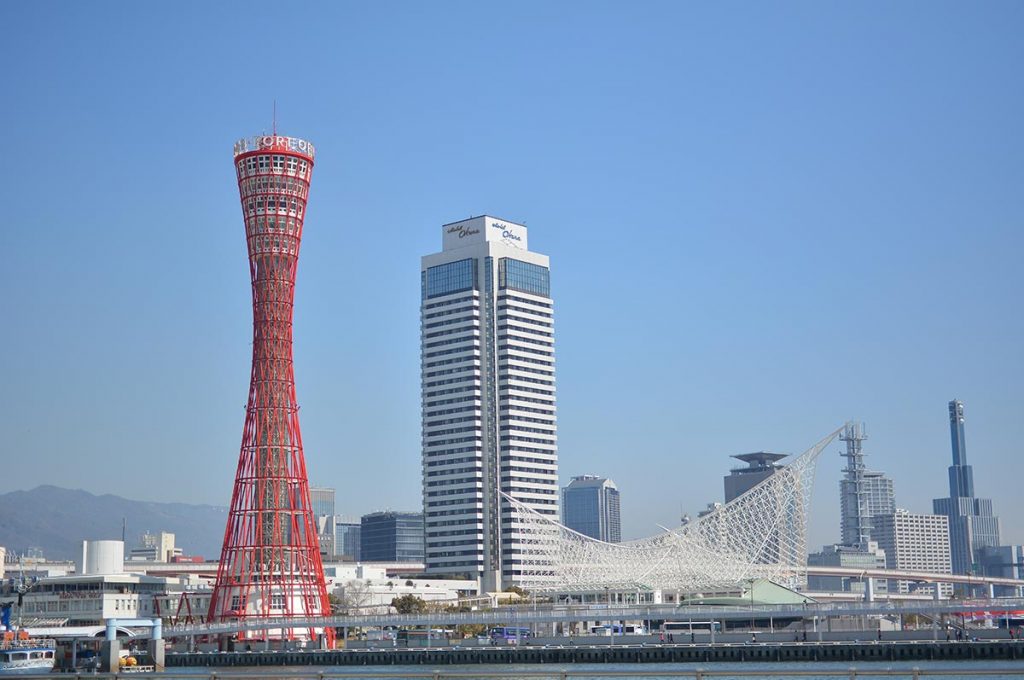 This unique twisting, red structure is the landmark tower of the port city of Kobe. From the observation deck on the top floor, visitors can get a spectacular view of the cityscape, the harbor and the surrounding mountains of Kobe. Walking around the circular observation deck allow guests to enjoy a 360-degree view of the city. Taking the elevator to the top during the day is best for viewing the beautiful landscape of Kobe, but nighttime is when the city really shines.
The tower is located in Kobe's port area, close to the Kobe Merikan Park Oriental Hotel and Kobe Harborland. Thanks to its bright colors and mesh-like design, this towering structure is easy to find. There is plenty to do around the area as well, such as the Kobe Maritime Museum, the Ferris Wheel and shopping. 
Address: 5-5 Hatoba-cho, Chuo-ku, Kobe 650-0042, Japan
Hours: Mar – Nov from 9am – 9pm (last entry 8:30pm), Dec – Feb from 9am to 7pm (last entry 6:30pm)
Price: 700 yen (adults), 300 yen (children)
Kobe Harborland
Kobe Harborland is the city's entertainment and attractions center. Its location next to the Port Tower, Maritime Museum and waterfront make it a perfect place to stop during any trip to Kobe. Relax, enjoy some shopping and restaurants in this popular entertainment district. In the evening, it is one of Kobe's most romantic places for couples to enjoy a stroll. The delicately lit gaslight streets, charming brick warehouses, and calming atmosphere make Kobe Harborland a great place to leisurely walk and discover the exciting attractions as you go. Since the two main shopping malls are enclosed, Harborland is also a perfect place to wait out the rain if the weather is unfavorable. Most shops and restaurants will close around 8pm, however some facilities are open longer, like the 24-hour Manyo Club Hot Spring which offers a great view of the city from its outdoor baths.
Kobe Harborland is easily found right outside JR Kobe Station and the Harborland Subway Station.
Address: 650-0044 Higashi Kawasaki-cho, Chuo-ku, Kobe 1
Hours: 10am – 9pm
Price: Free
Nankinmachi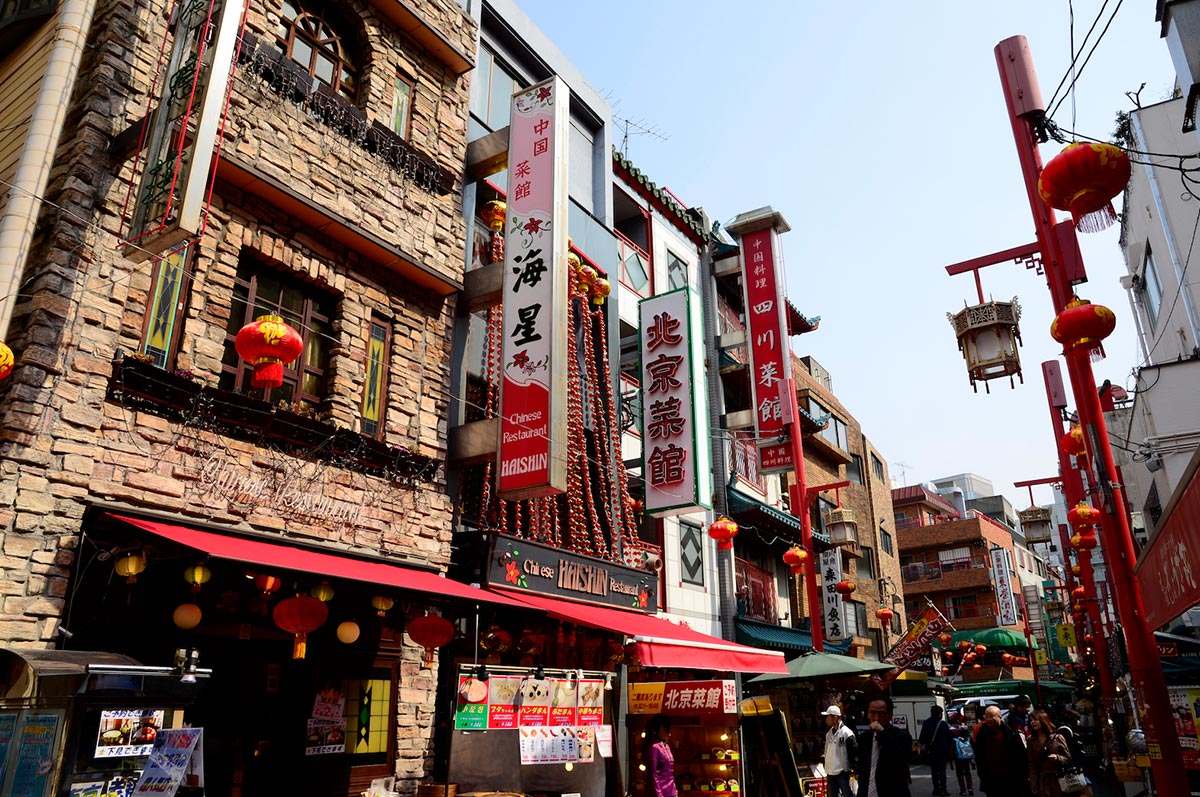 Nankinmachi is one of the best Chinatowns in Japan. In 1868 after the trade opened up in Kobe Port, many Chinese merchants settled here and built it up into what it is today. For travelers who love delicious Chinese food and shopping, Nakinmachi is the number one destination in Kobe. Adorable food stalls selling delicious panda-shaped dumplings and other treats line the busy streets of Kobe's Chinatown. The area has a great culture, atmosphere and architecture. With so many amazing places to eat and take photos of, Nankinmachi is one of the top attractions Kobe has to offer. 
Address: 650-0023 Sakaemachidori, Chuo-ku, Kobe 1-3-18
Hours: 10:30am – 7pm
Price: Free
Mount Rokko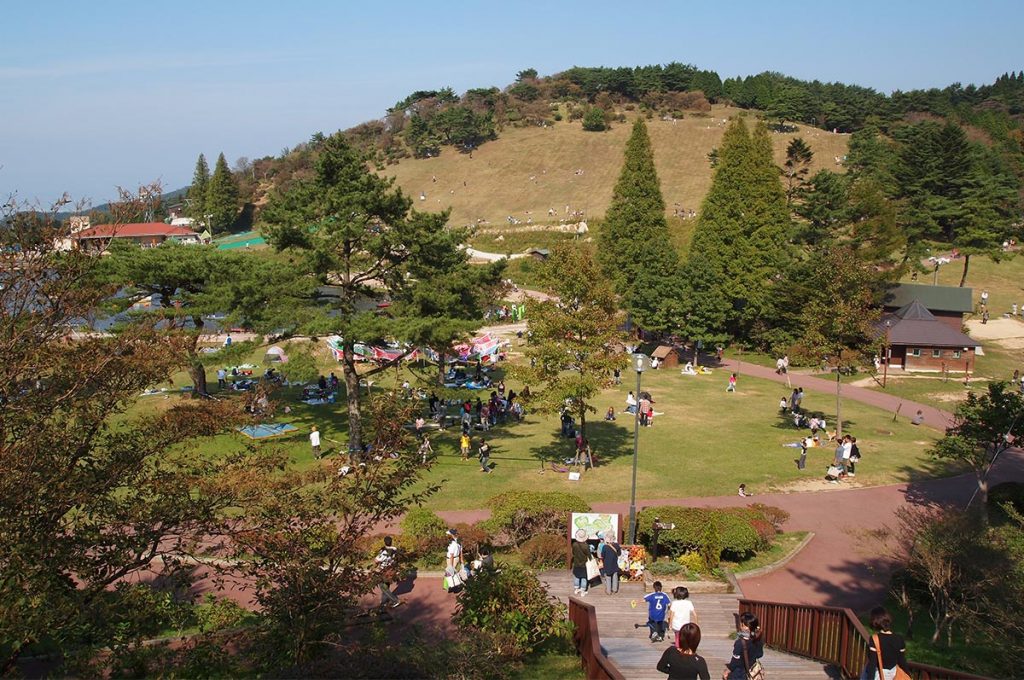 Though Kobe is known mostly as a trading port city, there is still plenty of natural beauty to explore during your trip to the area. At 931 meters, Mount Rokko is the highest mountain peak in the area. From this elevation hikers are rewarded with a stunning view of Kobe and the surrounding area from the cozy Rokko Garden Terrace. The mountain has several small restaurants and cafes to rest tired feet after hours of enjoying the great outdoors. Along the hike, other small attractions are also optional like beautiful botanical gardens, calm pastures with grazing sheep and even Japan's first golf course. 
Mount Rokko is connected to another one of Kobe's top tourist spots, Arima Onsen by ropeway. A round trip by ropeway costs 1,820 yen and one-way tickets cost just 1,010 yen. The trip up the mountain takes about 12 minutes. 
How to get there: From Kobe, first take the Hankyu Kobe Line from Sannomiya Station to Rokko Station for 190 yen. The ride just takes 7 minutes. Then take a 10-minute bus ride with Bus 16 to the Rokko Cablecar station. After that you can take a relaxing ride up the mountain and enjoy the view. Tickets for the cablecar cost 590 yen one way and 1,000 yen for a round trip.
Arima Onsen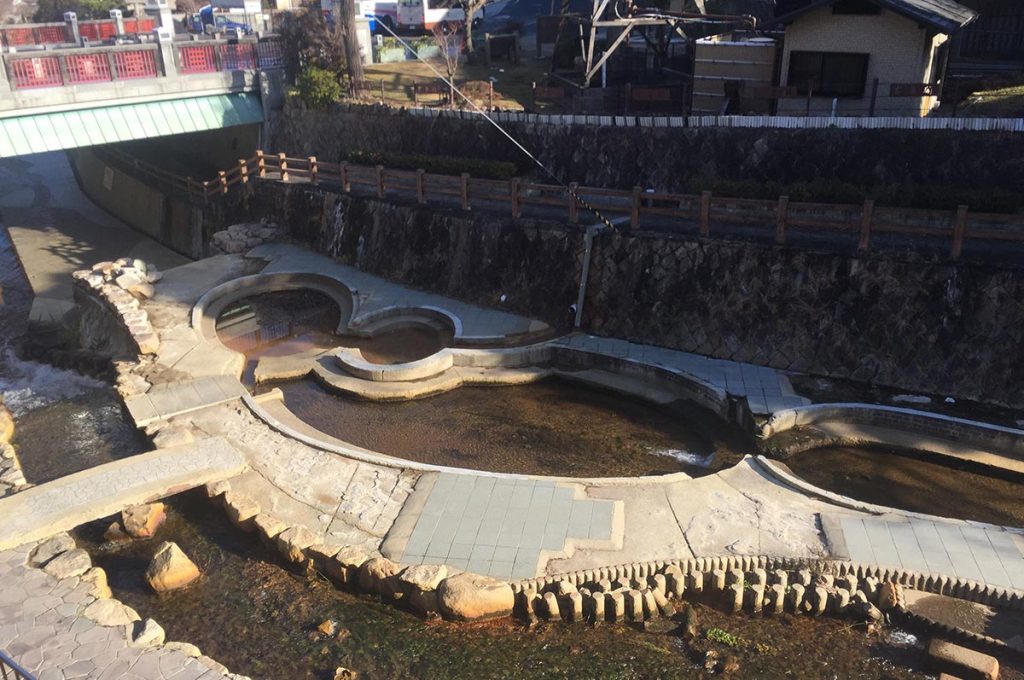 Arima Onsen is one of the top onsen resorts in the country. The Japanese hot springs of Arima are warm and refreshing and can rejuvenate any weary travelers. Within the popular onsen town are a number of narrow, traditional streets with beautiful wooden buildings and traditional Japanese architecture. It is a great place to experience Japanese culture while enjoying a relaxing vacation. For more about this fantastic Japanese hot spring resort, check out the list of our top Japanese hot springs.
Arima can be accessed directly by bus from Kobe. The Hankyu and Shinki busses depart from Sannomiya Station and take travelers to the famed onsen resort in just 35 minutes. A one-way ticket for the bus costs just 700 yen. 
Address: 651-1401 Arimacho, Kita, Kobe, Hyogo
Akashi Kaikyo Bridge
One of Kobe's newest additions is the Akashi Kaikyo Bridge, opened in 1998. This marvel of engineering is actually the longest suspension bridge in the world. Across the nearly 4-kilometer-long bridge there are scenic views of the Akashi Strait. Underneath the bridge is the Maiko Marine Promenade which offers stunning views of the water and the complex design of this incredible structure. On the Kobe side, the Bridge Exhibition Center welcomes curious visitors who want to learn more about the bridge's historic construction for just 310 yen.
Address: 655-0047 Higashimaikocho, Tarumi-Ku, Kobe
Hours: 9am to 6pm
Price: 250 yen (Maiko Marine Promenade)
Kobe Earthquake Memorial Museum
Though the city is thriving today, Kobe suffered a tragedy in its recent history. The devastating Great Hanshin Awaji Earthquake of 1995 took the lives of over 5,000 people and destroyed countless homes. For many around the world, the idea of such a powerful geological event demolishing so many homes is difficult to grasp. The museum is a stark reminder of how destructive mother nature can be, but it also shows how technological advances and preparedness can help prevent such disasters in the future. The Kobe Earthquake Memorial Museum offers a great deal of information on the 1995 event, the recovery, and earthquakes in general through incredible photographs and documentary videos. It's a great way to learn while traveling in Japan.
Address: 651-0073 Wakinohamakaigandori, Chuo-ku, Kobe 1-5-2
Hours: 9:30 am – 5:30pm
Price: 600 yen
Kobe Luminarie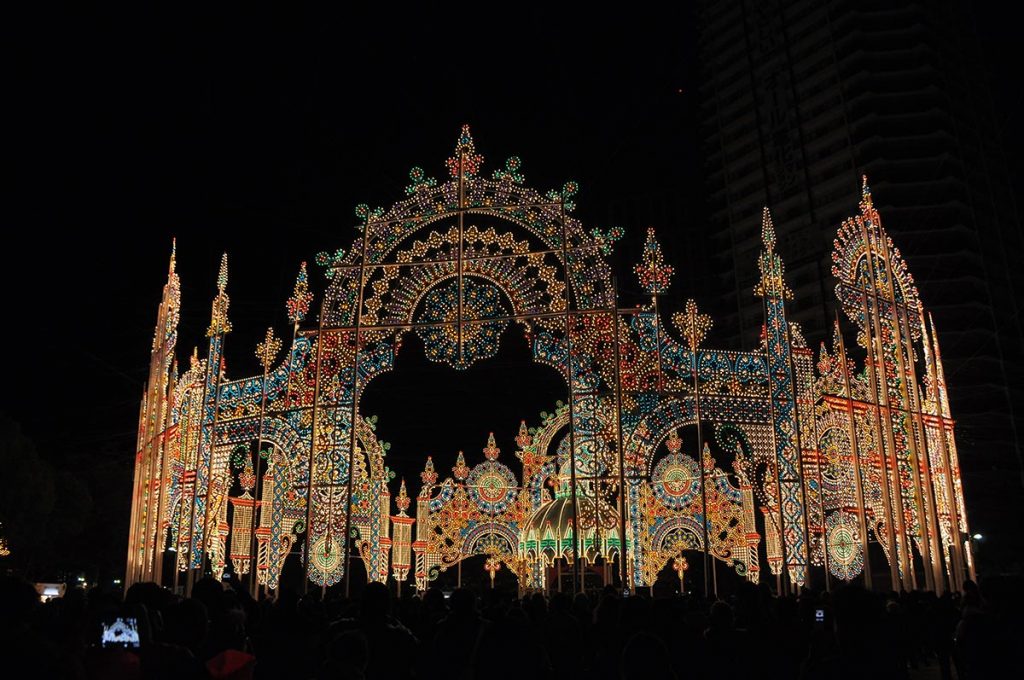 Japan takes great pride in its four seasons. Even where there is rarely any snow, the country really does its best to capture the spirit of winter with dazzling illuminations. The Kobe Luminarie is a fantastic illumination event that takes place around Christmas time every year. Artists gather together to build incredible sculptures of light for visitors out of thousands and thousands of tiny lights. Originally, the festival was created to lift the spirits of locals after the horrific earthquake in 1995, but now the illuminations are so famous that people from around the world travel to see them. You can also find plenty of food stalls and shops during the festival period, which usually lights up during the first few weeks of December. Each year the dates for the Kobe Luminarie are made public. The festival is just a short walk from Motomachi or Sannomiya Station.
Hours: 6pm – 9:30pm (Mon – Thur), 6pm – 10pm (Fri), 5pm – 10pm (Sat), 5pm – 9:30pm (Sun)
Kitano-cho
Throughout its long history, Kobe has been influenced by culture and architecture from around the world due to its early importance as an international trading port. During the 19th century many foreign merchants settled near the foot of the Rokko Mountains in a town called Kitano. Today, you can still see the evidence of the blending of cultures through the unique buildings and city layout. Many old mansions from that time have now been converted into museums that celebrate the history of Kobe. Simply walking through the area and admiring the old homes and atmosphere is enough to enjoy Kitano. However, to get a closer look inside the many buildings, tickets for an in-depth tour are available usually from 550 to 750 yen. Get there early as most of the museums close at around 6pm.
Address: 650-0002 Kitanocho, Chuo-ku, Kobe
Hours: 9:30am – 6pm
Price: 550 yen to 750 yen
Eat Kobe Beef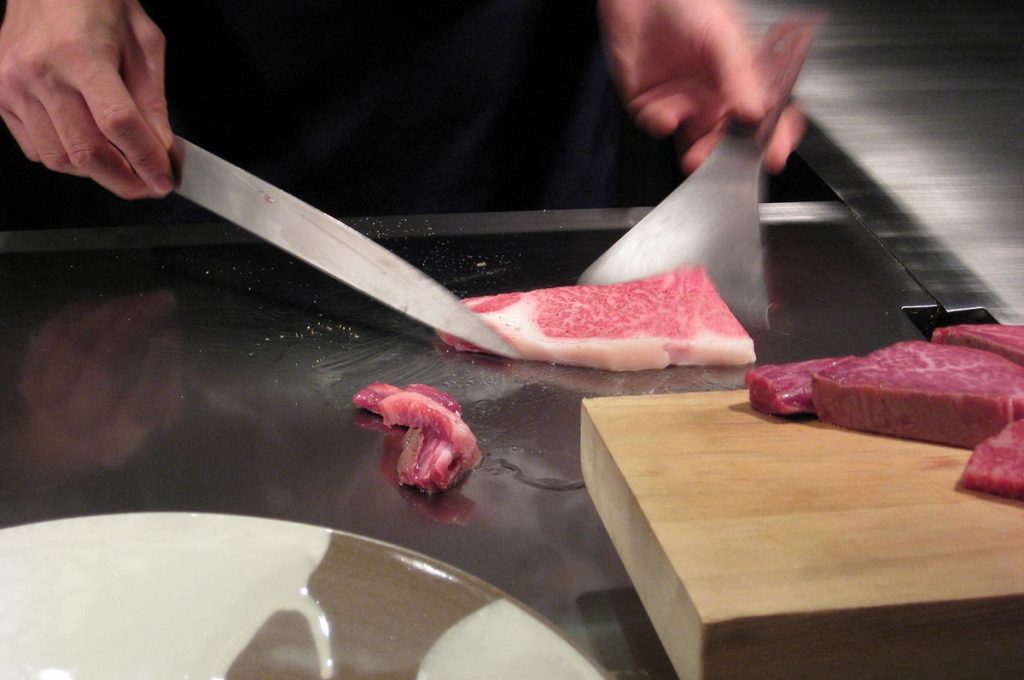 Finally, what trip to Kobe could really be complete without getting a taste of delicious Kobe beef. It is one of the most well-known kinds of Japanese food. Kobe beef comes from a special breed of cattle in Japan. The meat is inspected very strictly to ensure that only the highest quality parts are sold. Though it is not cheap, Kobe beef is well worth the price. Many restaurants in the area serve Kobe beef. Steak Aoyama is a highly recommended restaurant that makes the best of Kobe's specialty meat. Come with an empty stomach and a full wallet. Prices start at 1,600 yen at lunchtime. The recommended course, however, is a 9,000 yen course which includes soup, their bests slices of sirloin steak, dessert and more.
Address: 650-0011 Shimoyamatedori, Chuo-ku, Kobe 2-14-5
Hours: 5pm – 9pm (Thur – Tue)
Price: 1,600 to 9,000 yen
More info: Steak Aoyama
Conclusion
Kobe is a great place to travel in Japan. Its rich history and unique aesthetic make the city really stand out among other places in Japan. With so much variety, there is virtually no limit to how much could be explored in the great city of Kobe.
Join Your Japan Group on Facebook and be a part of a growing community of Japan enthusiasts. Don't forget to check our Facebook, Instagram, and Pinterest for more updates.
Andrew Smith is an American writer living in Tokyo. In his free time, he enjoys, photography, live music, and exploring Japan. His goal is to visit and write about every prefecture in Japan someday.